Toyota Aygo (2015) Photo & Video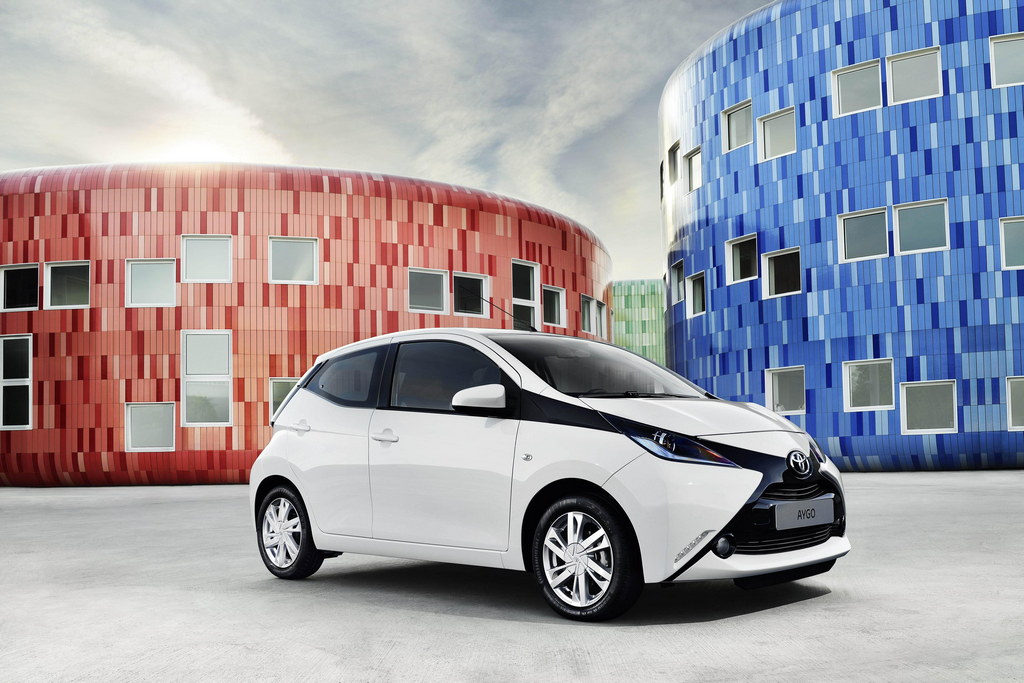 At the Geneva Motor Show in March 2014 Toyota Company held an international premiere of the new, second generation urban hatchback Aygo. Compared to its predecessor, the car has changed dramatically – it not only looks prettier but also got seriously upgraded equipment. In June 2015 the Japanese have announced an updated version of their midget car with an additional complete set of equipment, and a number of new features.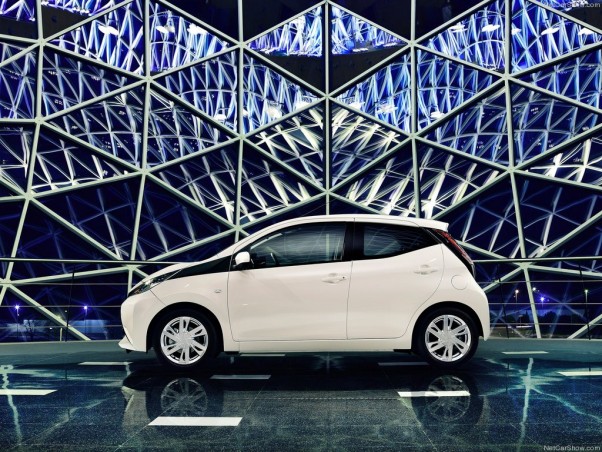 Despite its compact size, the 2-nd generation Aygo has a deliberately sporty and youth exterior with a characteristic cross-pattern front. The car is available in three- and five-door versions and has the following dimensions: 3455 mm long, 1615 mm wide, 1460 mm in height and its clearance does not exceed 135 mm.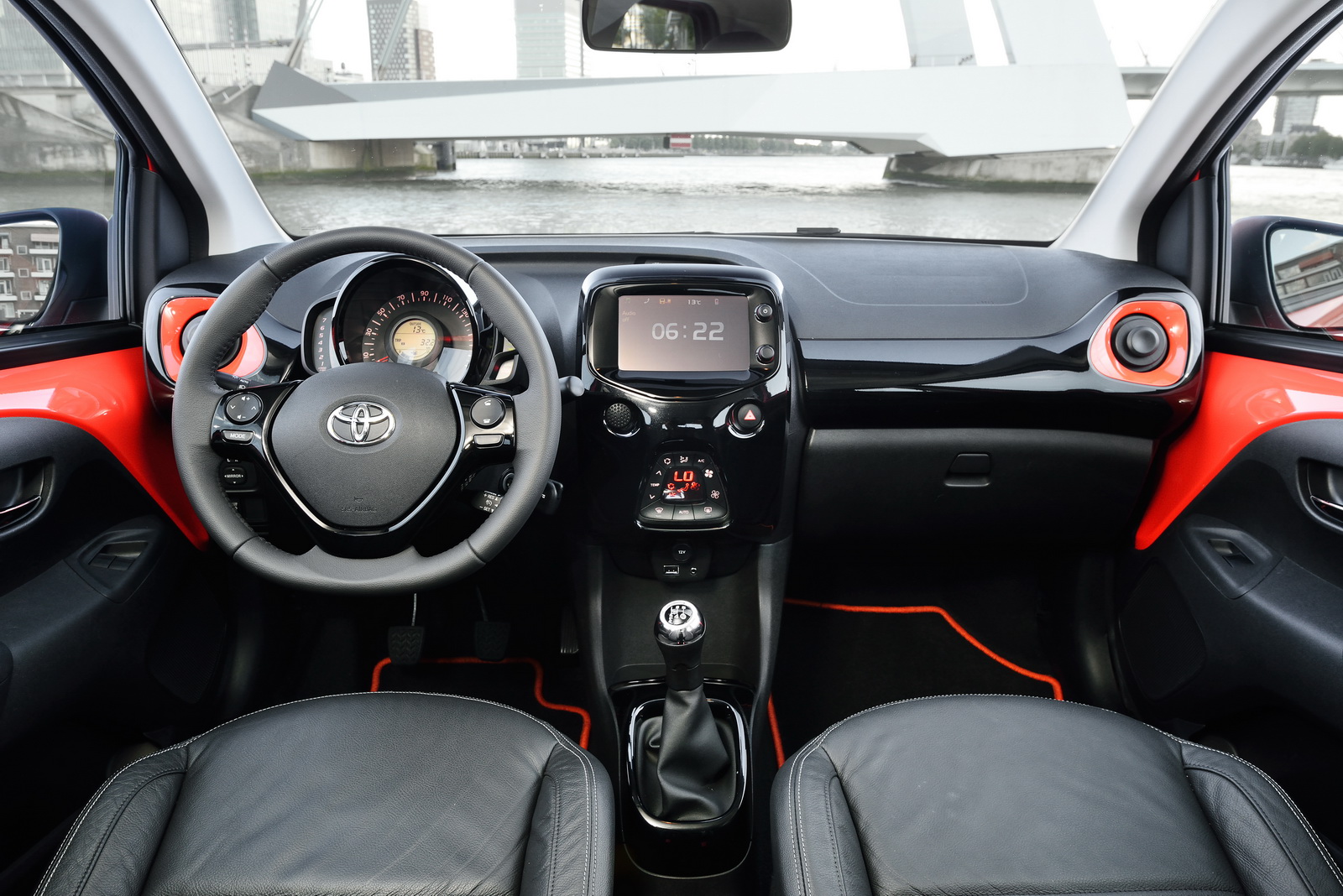 The 2-nd generation Aygo has an incontestable petrol engine – a three-cylinder atmospheric unit with a distributed fuel supply of 1.0 liter volume, producing 69 horsepower at 6000 rpm and 95 Nm of limiting traction at 4300 rpm. In addition to the motor 2 versions of 5-speed gearbox are available – "mechanics" or "robot".
The Japanese compact car is able to speed from zero to 100 km / h at 14.3-15.5 seconds, its "maximum" is 160 km / h, and the average "eating" of fuel varies from 3.8 to 4.2 liters in a mixed mode, per "hundred". At the heart of the second generation Toyota Aygo lays a front-wheel "trolley".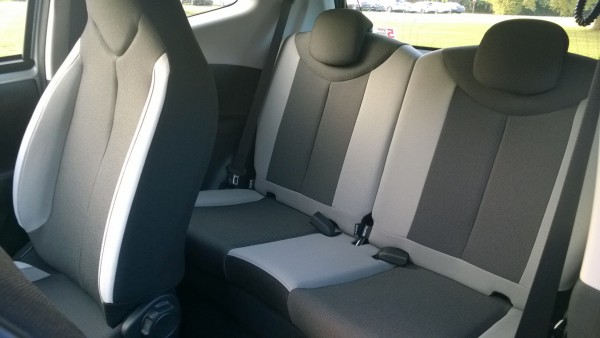 In the equipped condition the car weighs from 855 to 930 kg depending on the modification. the "subcompact" is equipped with an independent construction with MacPherson struts at the front and a semi-independent torsion beam suspension at the rear. All versions of "Aygo" are equipped with electric power steering and a braking part is represented by ventilated discs on the front wheels and "drums" with ABS system on the rear wheels.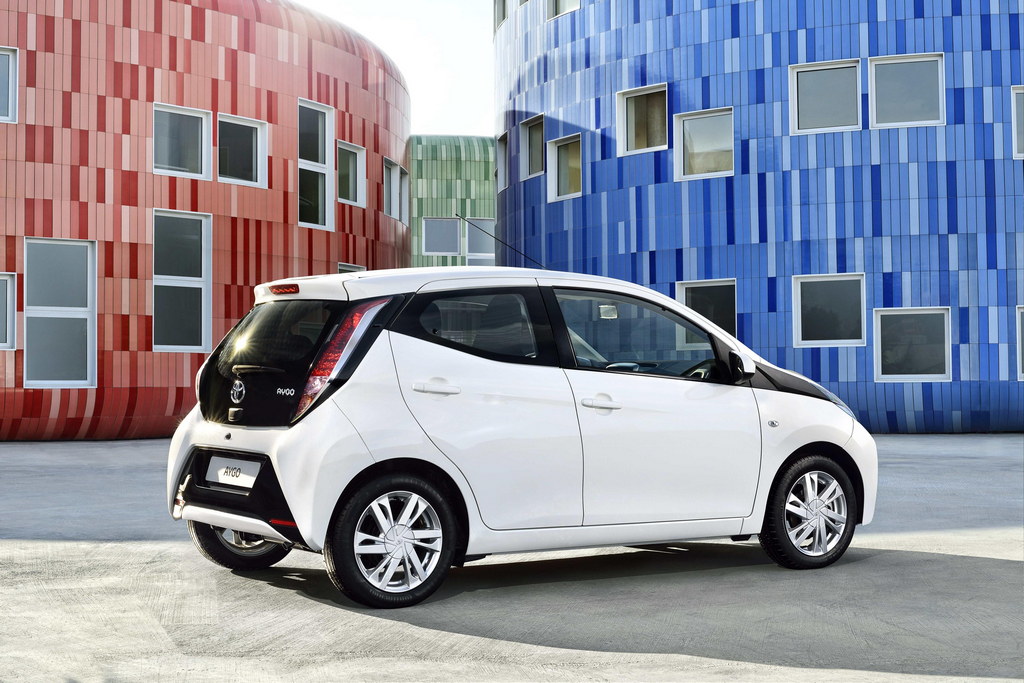 A base complete set of the 2-nd generation Toyota Aygo is equipped with the 14-inch steel wheels, LED running lights, standard "music" with USB-connector, two electric windows, lift assisting technology, Keyless entrance function comes, as well as ABS and ESP.
There are photos of the
interior and exterior of the car Toyota Aygo (2015)
category TOYOTA posted on the site. All photos of the car Toyota Aygo (2015) can be downloaded for free on the PC.