Suzuki Vitara 2015 Photo & Video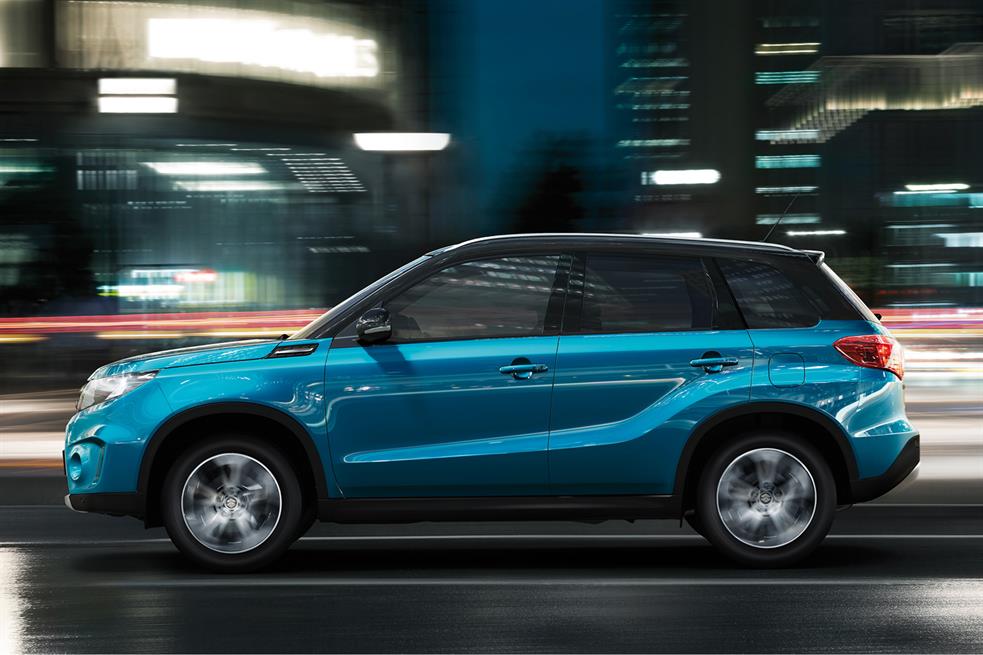 In the late 80's the name of Vitara referred to a Japanese small 3-door SUV that later has acquired a "Grand" title prefix. The new revived Vitara version is aimed to occupy an intermediate position between Suzuki Jimny and Suzuki Grand Vitara. Debuted in Paris in the fall of 2014, a 5-door Suzuki Vitara has received a stylish but still traditional look able to please both men and women of all ages.
The geometry of the new Vitara exterior is in perfect order. Thanks to Allgrip wheel drive system with 4 modes (Auto, Sport, Snow and Lock) and a 120-hp engine (petrol or diesel) this SUV becomes an excellent choice for a confident drive on rough and snow-covered roads. It is complemented with an electronic stabilization system, simulating the lock of cross-axle differentials.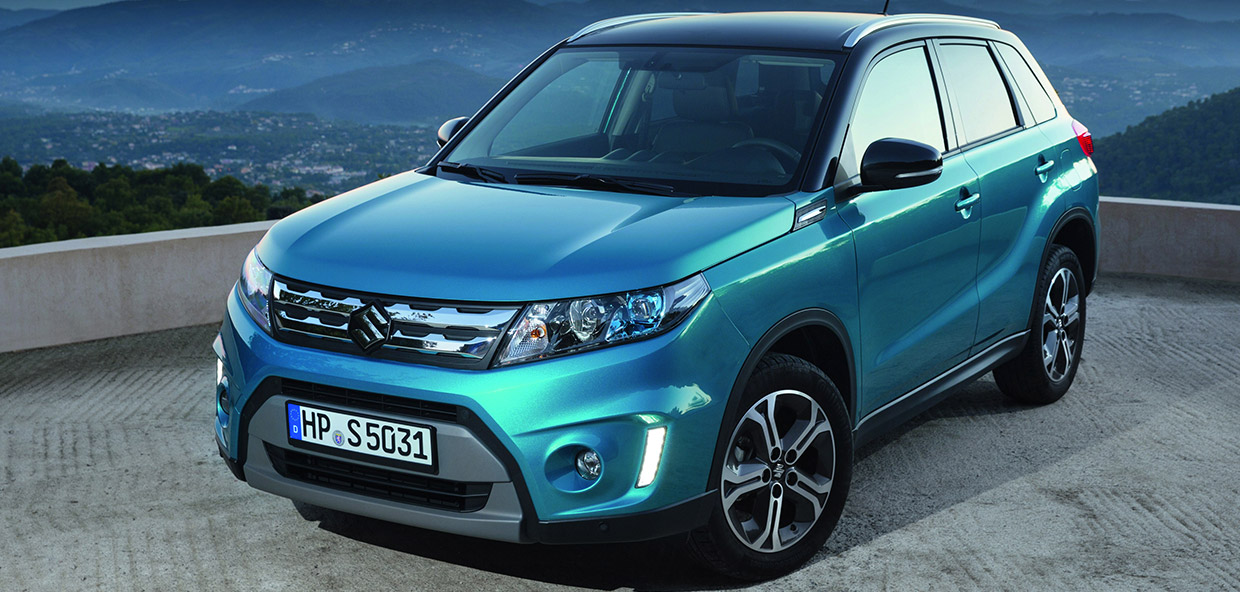 The use of the new durable and high-strength steel allowed the Japanese engineers to provide curb vehicle weight within the range of 1075 kg (with front-wheel drive petrol engine) and 1295 kg (with four-wheel drive diesel engine).
The interior of Suzuki Vitara is quite traditional, but that refers only to a basic version. You have an option to dilute the interior with optional bright trim inserts and edging that will automatically make the salon more stylish and attractive. Leather steering wheel is adjustable for height and reach.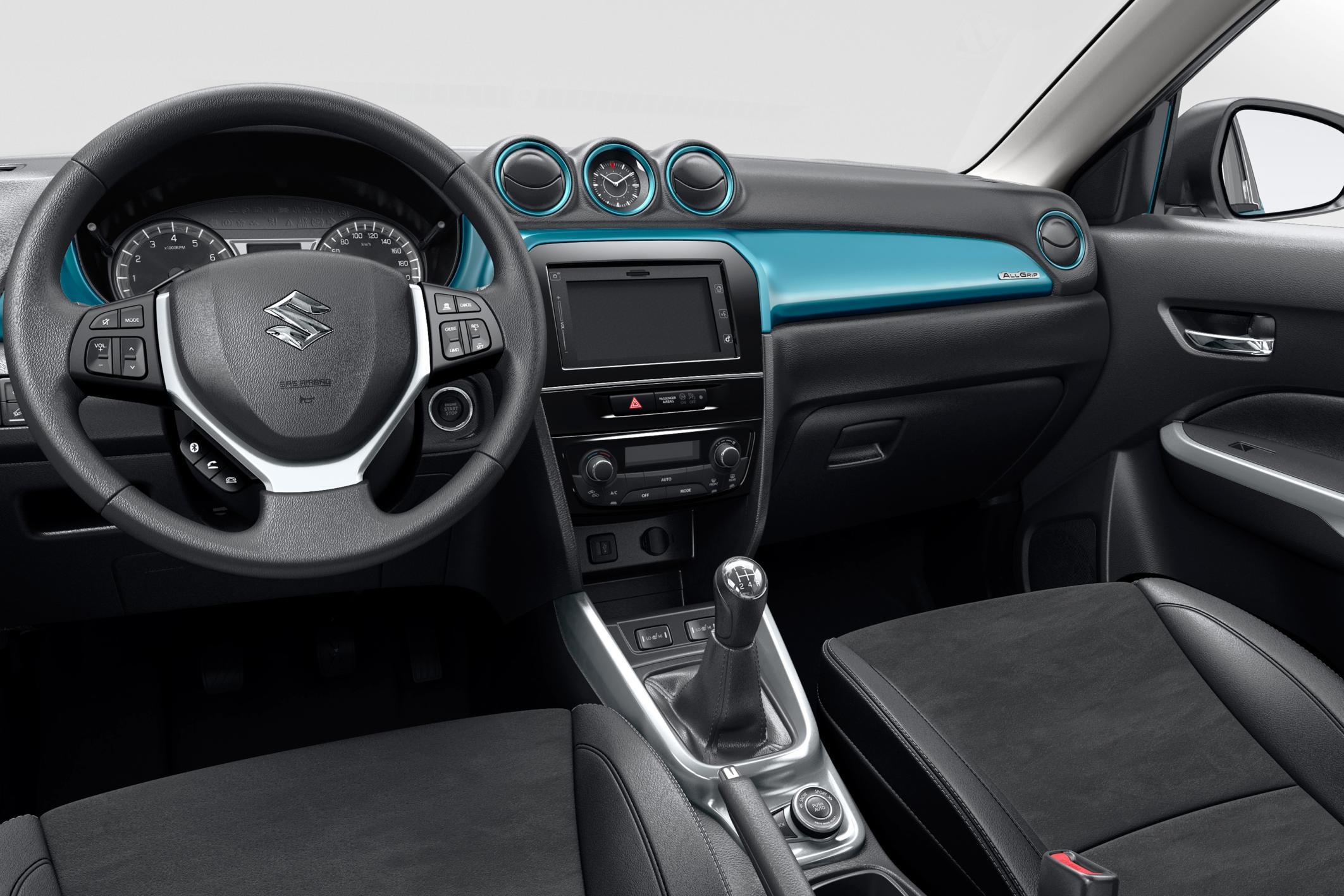 In terms of ergonomics the 5-seater interior is rather good.  The front seats are comfortable, though a little lateral support is missing. The back seats are flat and deprived of the armrests, but it's worth noticing that there is enough space for the feet to be freely placed under the front seats. The car trunk can accommodate up to 375 liters of cargo.
For a surcharge the SUV might be equipped with a roof hatch & Multimedia center with a 7-inch touch-screen navigation and the ability to connect external devices.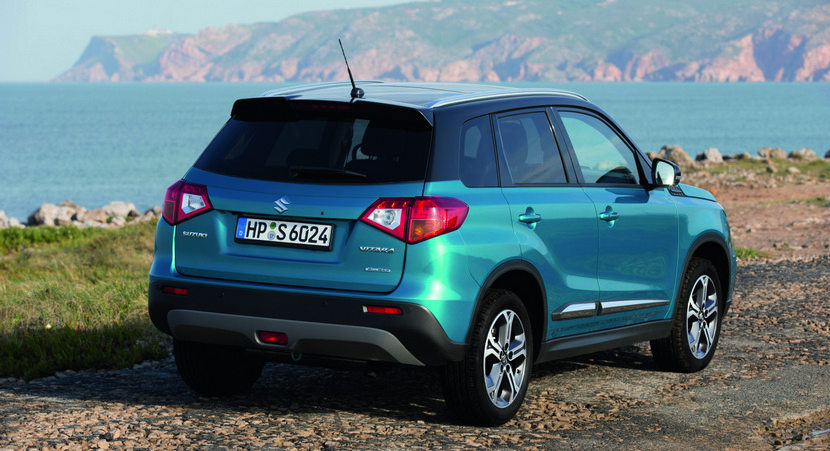 Two exterior packages available for Suzuki Vitara: "urban" package with chromed elements of the body and "rugged" package with finishing underlining the powerful crossover style.In addition, customers will be offered an opportunity to personalizing their car with an individual color scheme, different for the roof, the pillars, the mirrors and the grille. The proposed palette now comprises of 15 different color shades.
There are photos of the
interior and exterior of the car Suzuki Vitara 2015
category SUZUKI posted on the site. All photos of the car Suzuki Vitara 2015 can be downloaded for free on the PC.