Dodge Charger SRT Hellcat Photo & Video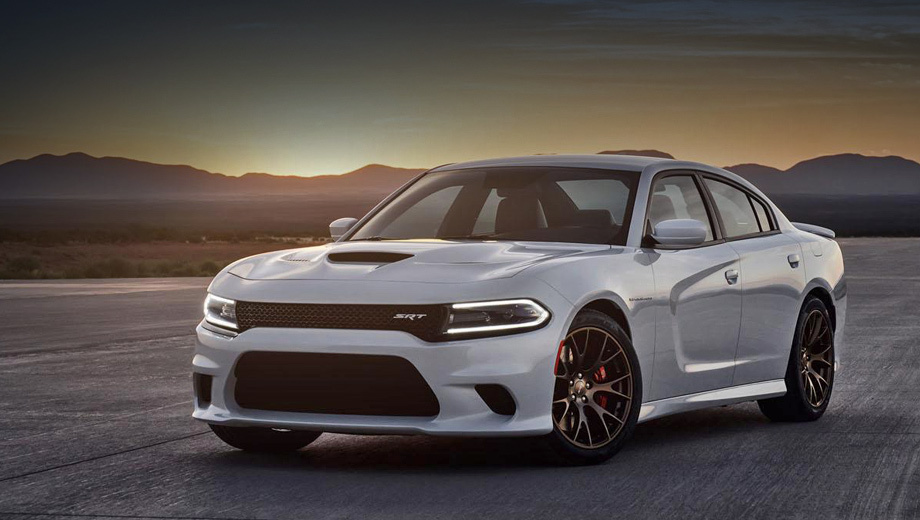 The new model of Dodge Charger SRT Hellcat has first debuted at the Woodward muscle-cars parade in Detroit last year. According to Chrysler, this car model will try on the laurels of the most powerful serial sedan in the world. It features the same 6.2-liter V8 as Challenger Hellcat does, reaching 707 hp and 881 Nm.
Moreover, the Charger model was "charged" in the sports division of SRT, and thus is able to claim for one more "world's best" title – of the world's fastest sedan. Dodge Official figures state that a quarter-mile distance from a place it overcomes in 11 seconds exactly, reaching 328 km / h speed at the finish line.  Acceleration to 96 km / h takes about 3.5 seconds and an exercise "from zero to 160 km / h and over again to a complete stop" will require around 13 seconds.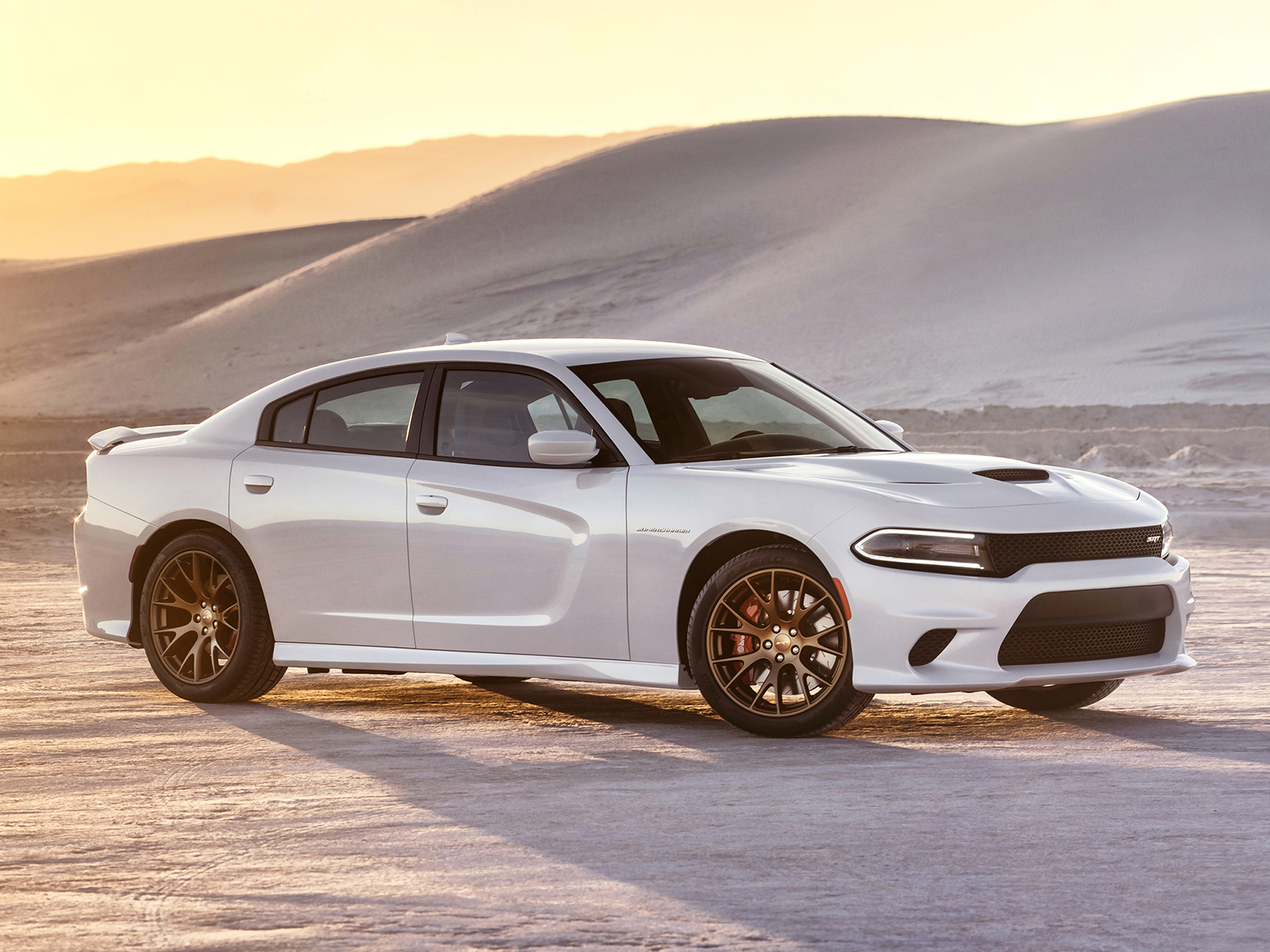 An interesting feature of this American sports car is the availability of two ignition keys (by default). The black one limits the car power at around 500 horsepower, while the red one opens its full potential available.
The four-door supercar might be equipped with a 6-step mechanics by Viper or a 8-speed automatic transmission; the actuator is mounted the rear wheels only, the weight distribution is_ 54:46 in favor of the front axle. Considerable weight (more than 2060 kg), as they say in the company, resulted only to the benefit of the car, providing a better downforce and traction.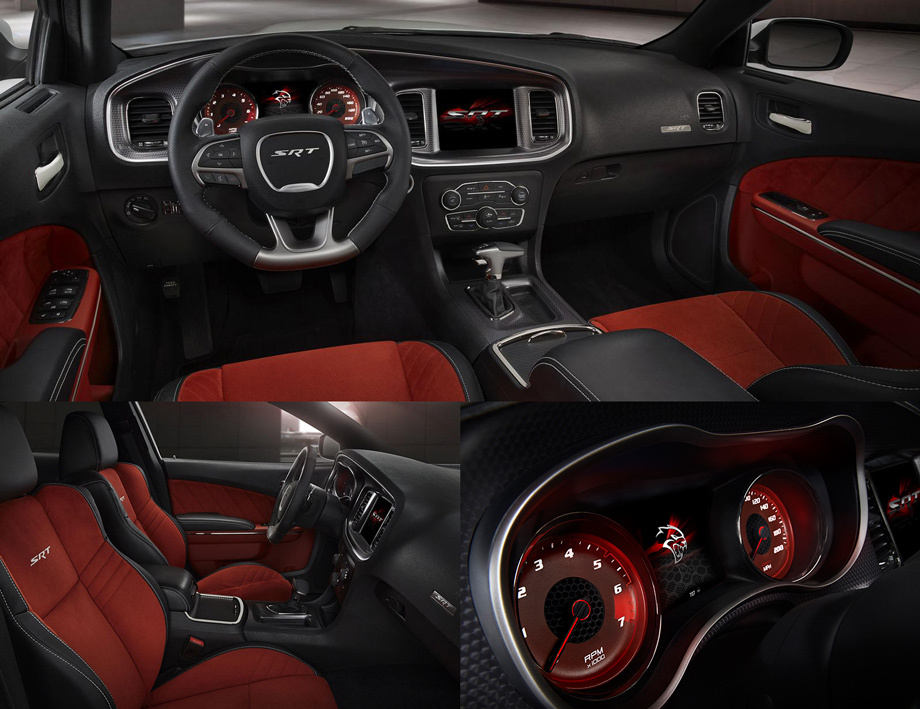 The Charger Version has received a better sound insulation than the Challenger model and a little milder suspension settings, hollow anti-roll bars and active valves in the exhaust system that close a little earlier to avoid having too loud sounds on track.
For a maximum consideration of driving preference Dodge Charger SRT Hellcat has five operating modes of engine suspension and powertrain: Eco, Custom, Sport, Track and Default (basic settings). The interior of the new Dodge can offer stylish seats with an improved lateral support upholstered with leather and Alcantara. A U-Connect multimedia system with 8.4 inch screen displays the navigation tips in three-dimensional mode, and a high-quality Harman Kardon audio system can boast of having 18 speakers.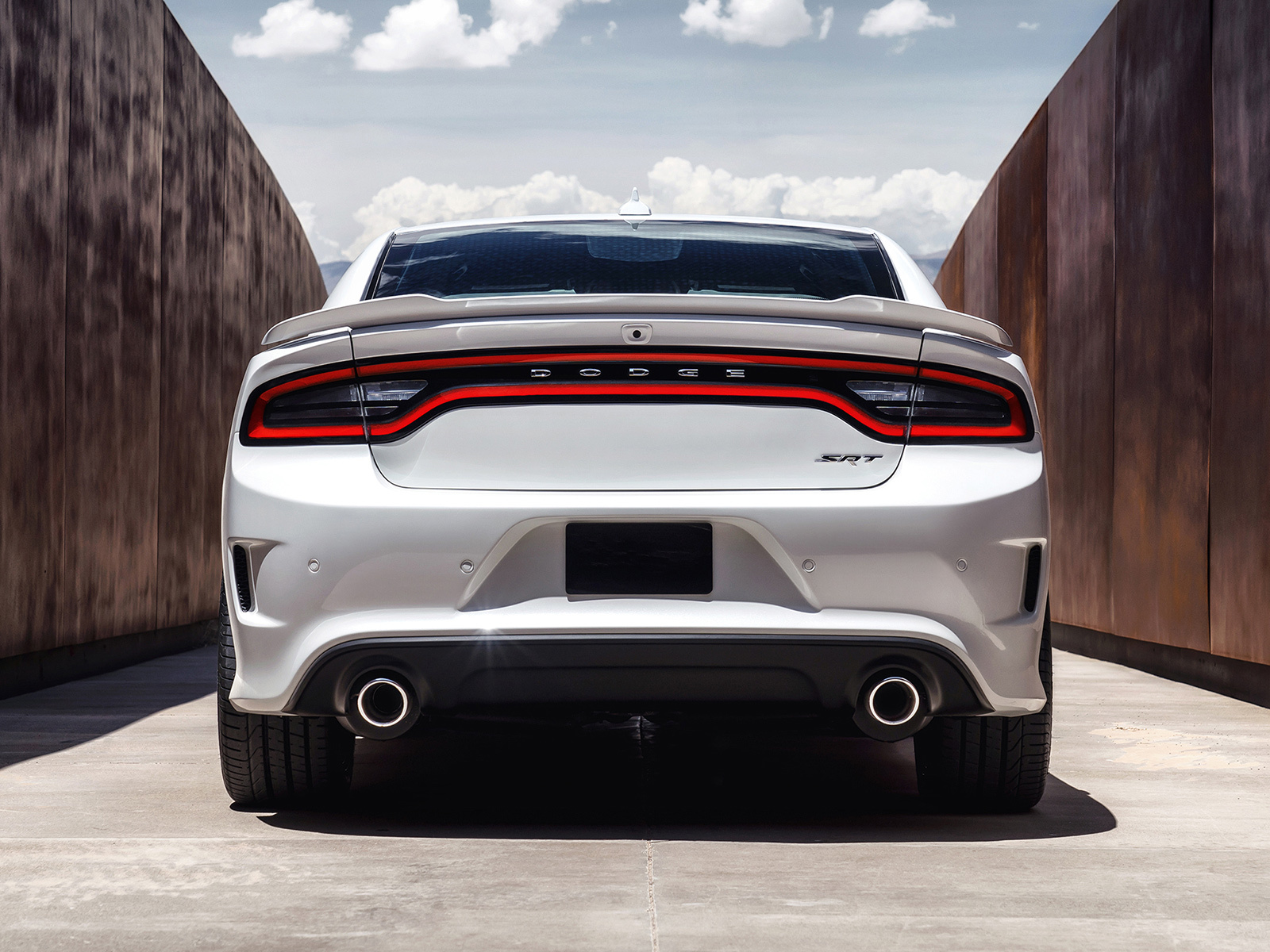 SRT Hellcat is stuffed with electronics and comfort systems, so it can be used not only for speed records. When a fine-tuned eight-automatic transmission is tuned in D-mode, and the engine and suspension – in a Comfort mode, the Hellcat can travel through the city streets with ease and grace.
There are photos of the
interior and exterior of the car Dodge Charger SRT Hellcat
category DODGE posted on the site. All photos of the car Dodge Charger SRT Hellcat can be downloaded for free on the PC.