Opel Zafira (2016) Photo & Video
During one of the recent press conferences, Karl-Thomas Neumann, head of the German automobile industry giant, has made an official statement clarifying that by the end of 2016 Opel Zafira model will receive an upgrade.
Fans of the German company may forget about the previous version of Opel Zafira – in 2016 this popular compact wagon will turn into a full-fledged crossover. The point is that in recent years part of the buyers that previously relied on family monocabs, started buying crossovers, which have a quite spacious interior, solid ground clearance and higher seats.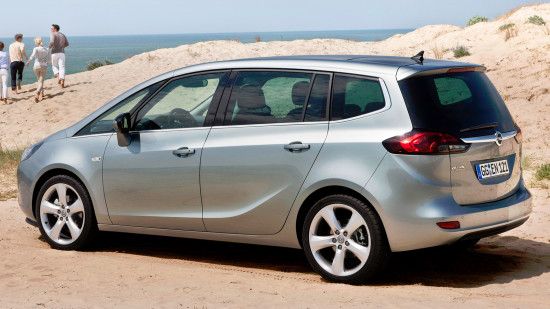 On the background of the predecessor the upgraded Opel Zafira has changed dramatically – it has not only received the eye-catching design and transformable interior, but also got super-modern "stuffing".
Inside the new generation Opel Zafira model year 2017 fully meets the trends of modern fashion, demonstrating the actual design and German well thought ergonomics: multifunctional steering wheel with "tight" and a clear profile, "toolbox" with analog dials and the display of onboard computer in between.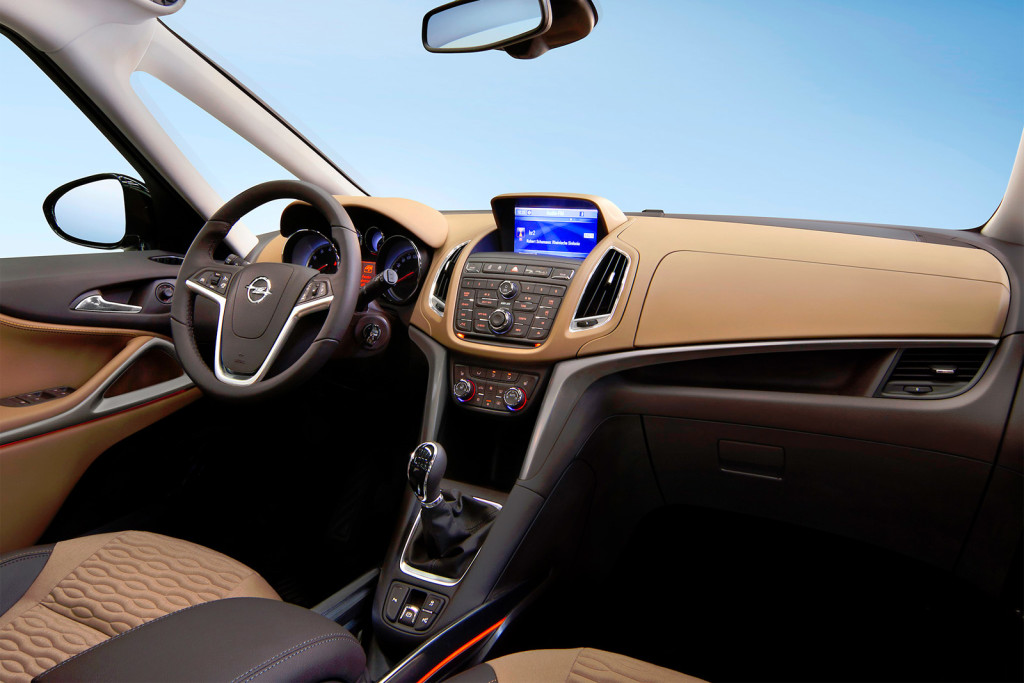 At the head of the symmetrical center console there's a 7-inch touchscreen of advanced multimedia system, which is complimented by the beautiful and carefully inscribed below "Climate" panel. The interior of the new compact wan is formed by quality and moderately soft plastics diluted with solid metal and fair-quality skin.
The interior configuration of the "Third» Opel Zafira is available in 5- or 7-seater version and is endowed with ample opportunities of transformation: Front seats differs with  convenient profile with nice lateral dams, and the second row shows three individual seats that can be configured individually for adult riders. The back row of seats is more suitable for children – chairs are rather harsh and the space is quite limited.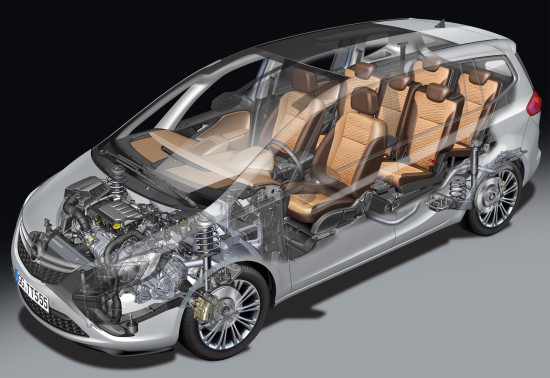 It is expected that new Zafira will be produced on the basis of the well-known platform of the PSA Peugeot-Citroen concern, the Spanish plant belonging to General Motors Mr. Neumann has added that the novelty will be equipped with advanced French engines: Opel has always sought to ensure that its cars are the most fuel efficient and safe from an environmental point of view.
According to Mr. Neumann, in the development of the new Zafira crossover Opel engineers will strictly adhere to these priorities. That is why French engines has been selected as powertrains for the new product, since they have extremely low fuel consumption and provide a minimum amount of harmful emissions into the atmosphere.
In the countries of the Old World sales of renovated Opel Zafira will start in September 2016.
There are photos of the
interior and exterior of the car Opel Zafira (2016)
category OPEL posted on the site. All photos of the car Opel Zafira (2016) can be downloaded for free on the PC.