Opel Insignia Grand Sport (2017) Photo & Video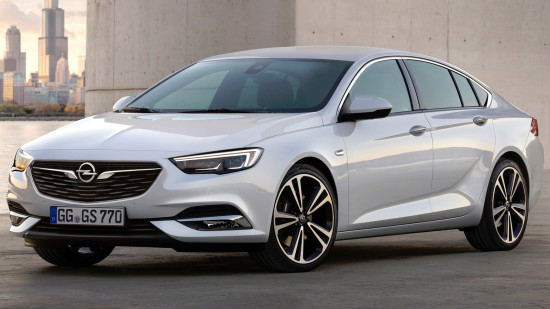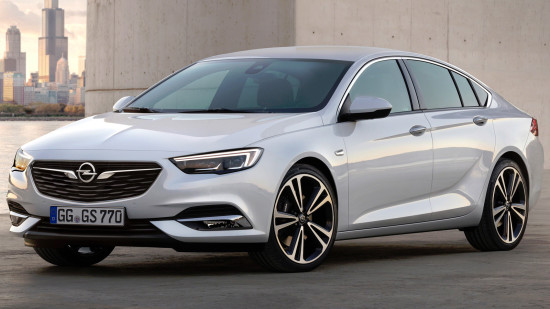 Opel Insignia Grand Sport is a new German five-door liftback referring to "business class". Despite its "premium-oriented" concept, the novelty is presented as a sports car with a bold design and a rich scattering of innovative technologies.
The official online presentation of the new generation Opel Insignia took place in the first decade of December 2016 – the car has lost a four-door body, got dressed in a modern branded "outfit", considerably enlarged in size, acquired a new "truck" and received a wide list of modern equipment.
Externally Opel Insignia Grand Sport fascinates with beauty and grace. The novelty is a full-fledged representative of the European "E-Class" – 4897 mm long, 1469 mm tall and 1863 mm wide. The distance between the wheel sets extends to 2829-mm.
The interior of Opel Insignia Grand Sport is fully consistent with the exterior – inside the liftback looks nice, modern and noble. The interior of the vehicle shows high level of performance and quality materials –  high quality plastics, real leather and "metal" decor.
The front passengers are offered embossed seats with improved lateral profile, an impressive amount of adjustments in different directions and heating. Rear passengers can sit on a comfortable sofa that can comfortably accommodate three adults.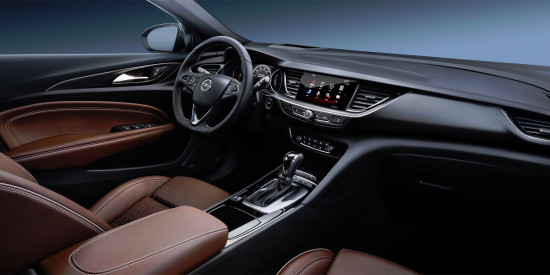 The trunk of the novelty in a "stowed" state designed for transportation of 490 liters of luggage. Second row of seats, "cut" into several sections fits into a completely flat load platform, so the useful capacity of hold increases to 1450 liters.
2nd generation Opel Insignia is offered with a wide range of petrol and diesel engines. Petrol modifications of Opel Insignia Grand Sport consume from 5.7 to 8.6 liters of fuel in the NEDC combined cycle per "hundred", while diesel units consume 4-5.2 liters of "diesel fuel".
All engines except the 260-strong petrol version, are equipped exclusively with a 6-speed "mechanics" and a front-wheel drive transmission, while the "top-end" unit works in conjunction with an 8-band "automatic" and the all-wheel drive technology with a "standard" and "sport" mode.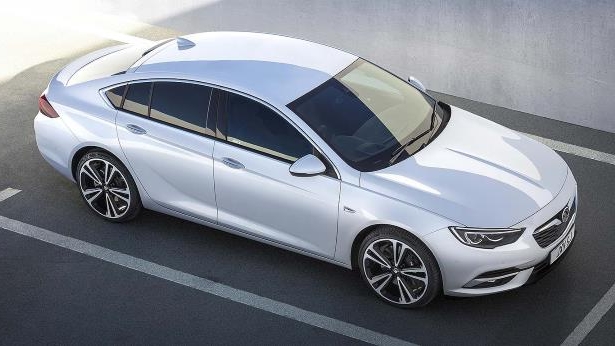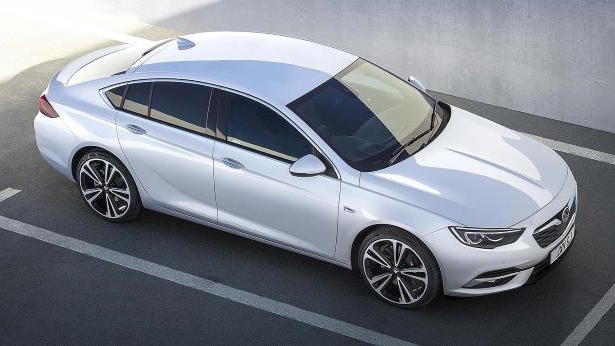 In Germany the preliminary price for Opel Insignia Grand Sport starts at 25,940 euros, although its official debut will take place only in March 2017 at the motor show in Geneva.
The manufacturer promises a rich list of options: front and side airbags, head-up display on the windshield, dual-zone "climate", adaptive cruise control, multimedia system, LED matrix headlights, blind zones tracking, front seat heating, electric, massager and ventilation and a bunch of other "widgets".
There are photos of the
interior and exterior of the car Opel Insignia Grand Sport (2017)
category OPEL posted on the site. All photos of the car Opel Insignia Grand Sport (2017) can be downloaded for free on the PC.