Toyota Mirai Photo & Video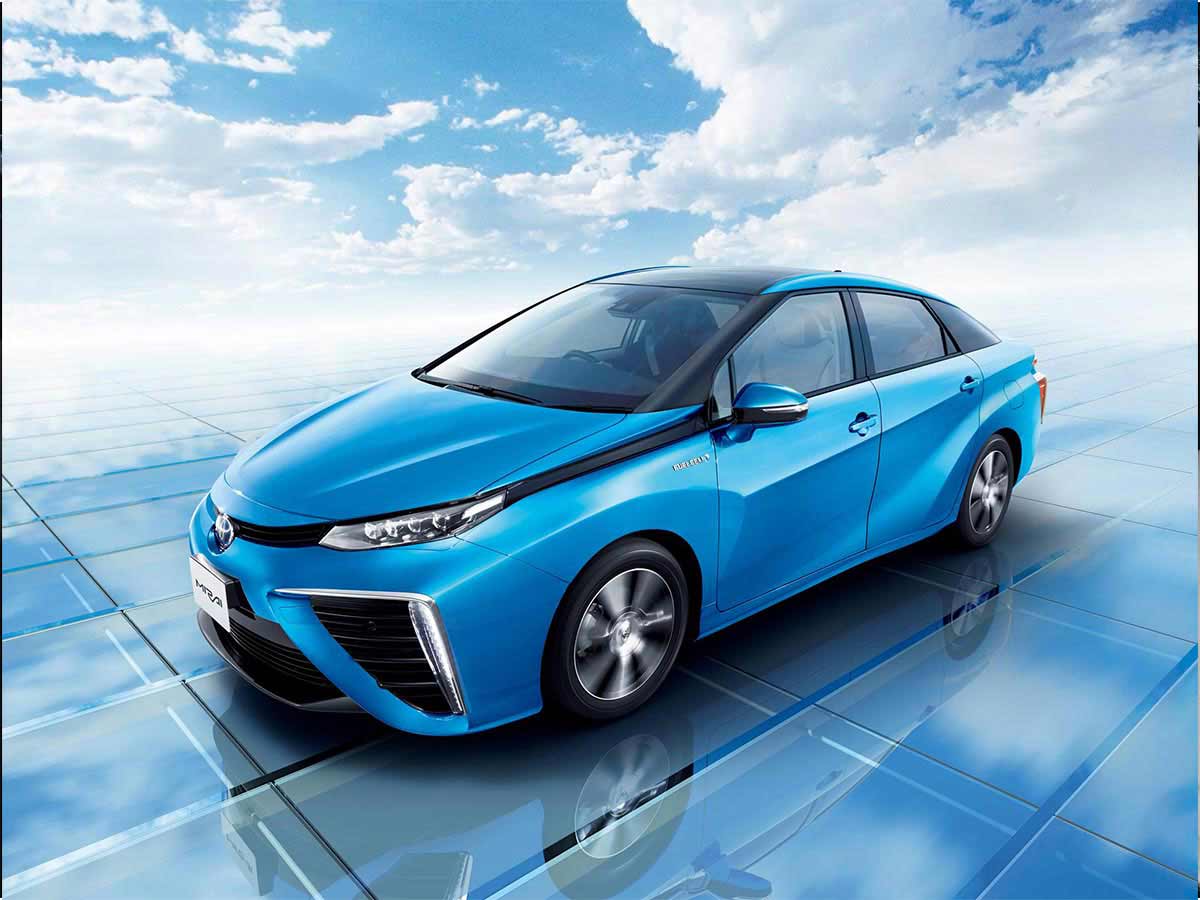 The first serial car with a water vapor from tailpipe was presented to public in terms of Paris Motor Show in November 2014. On the whole for the Japanese manufacturer this particular car concept is the result of over 20 years of intense work.
That nearly 4.9-meter vehicle is capable drive up to 5 hundreds of kilometers on a single charging, that lasts about 3 minutes. Toyota Mirai electric motor is able to reach over 150 horsepower with a torque of 335 Newton meters.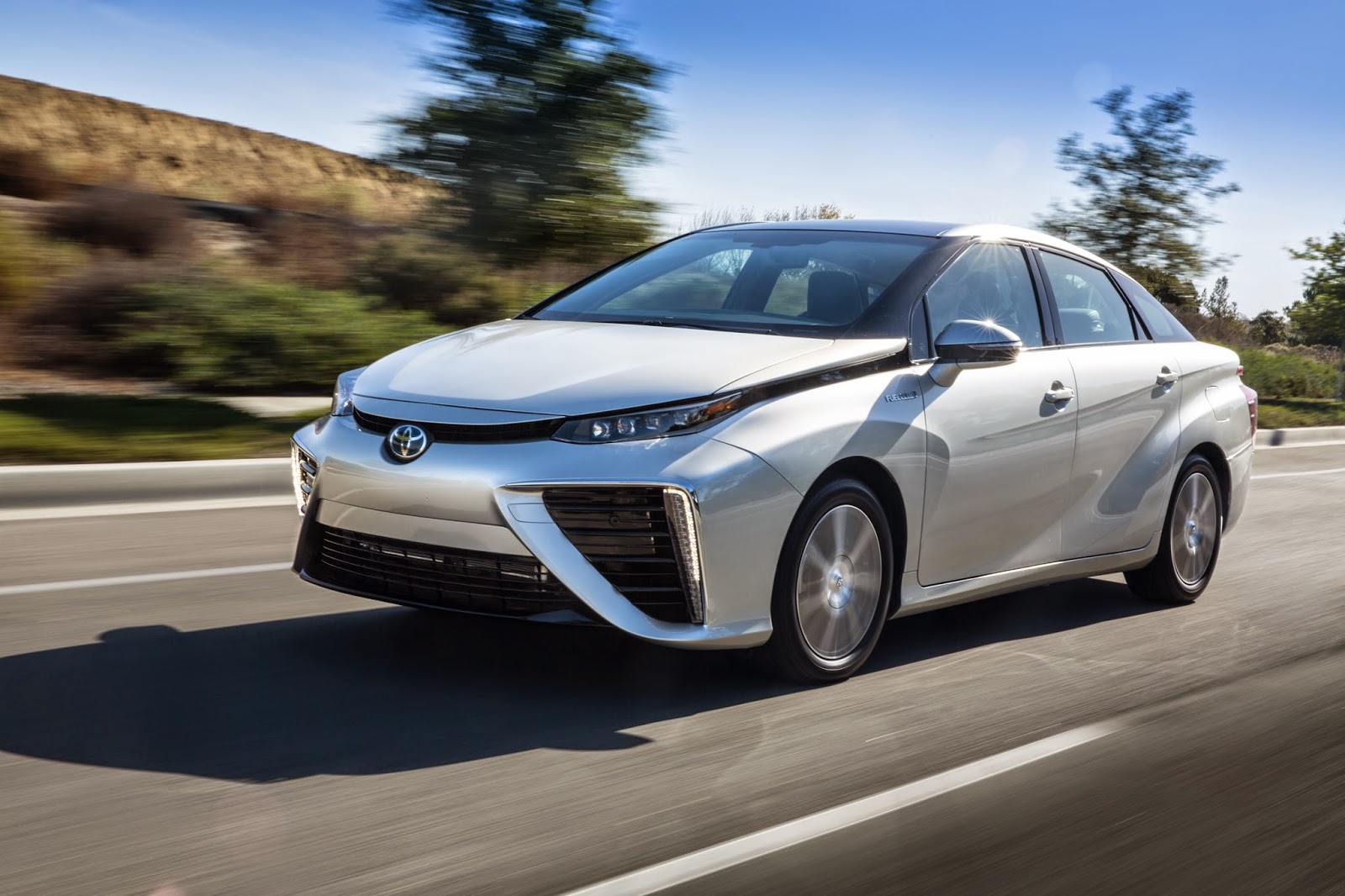 The car has two fuel tanks for hydrogen, one of which is located under the rear seat row and the other -behind the back of the rear seats. Power battery is located in the luggage compartment, and the fuel cell device generating electricity through a chemical reaction, is located underneath a central portion of a sedan. The step-up voltage converter is accommodated in central tunnel, and the electric motor together with power control – under the hood.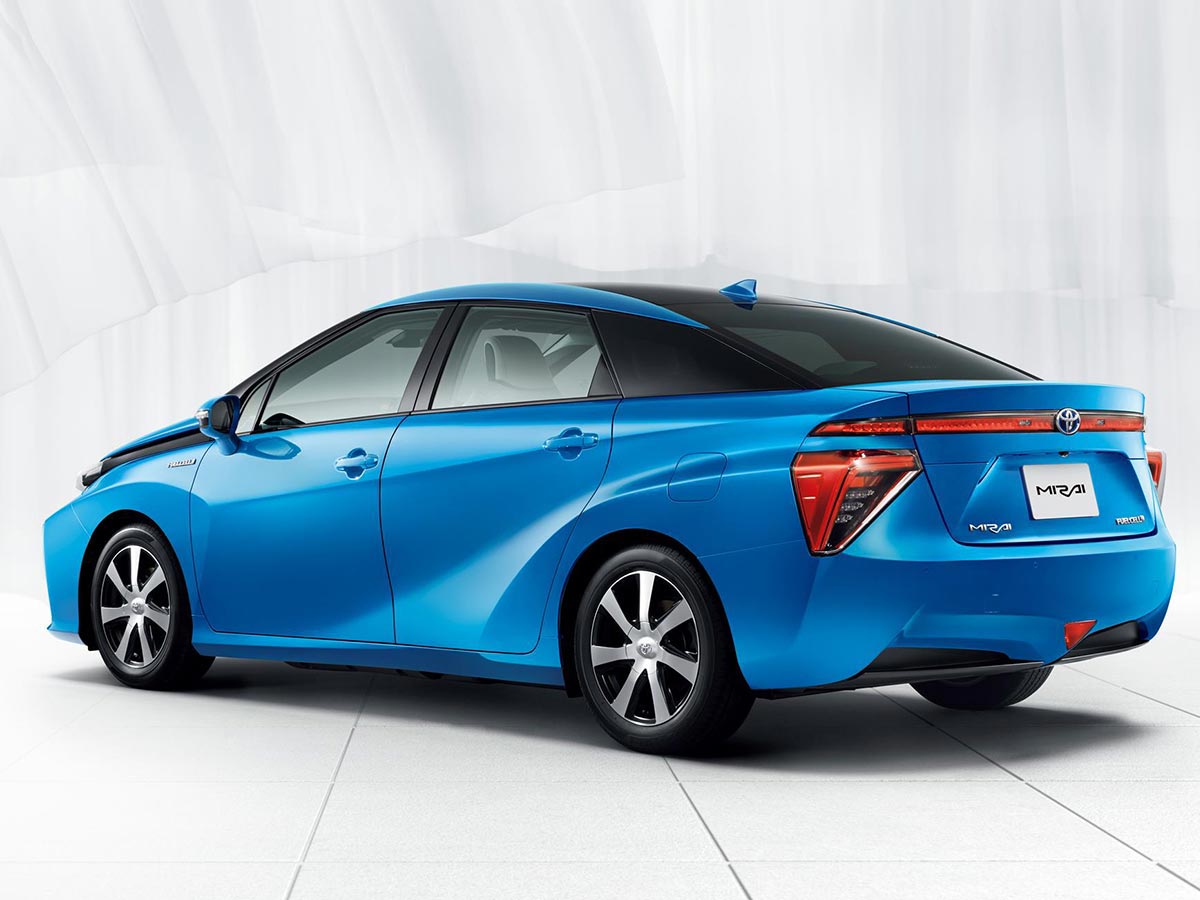 Externally, the car with a wheelbase of 2780 mm has a remarkable forward bumper with huge air intakes – triangular with vertical LED daytime running lights on each side and with a higher one in the center of level that are necessary to obtain a large amount of air since the oxygen is engaging in a chemical reaction with the hydrogen, producing the electricity.
Toyota Mirai is designed for a trip of four passengers with wide front seats of anatomical profile with unobtrusive support on the sides and with a number of electrical adjustments. Rear sofa with armrest on the center of a powerful formatted for two people, and a large supply of space on all fronts can comfortably accommodate any build fares. A rear sofa with a solid armrest at the center is designed for two people while a large stock of space on every front allows to comfortably accommodate passengers of any complexion. Cargo compartment of Toyota Mirai is 361 liters.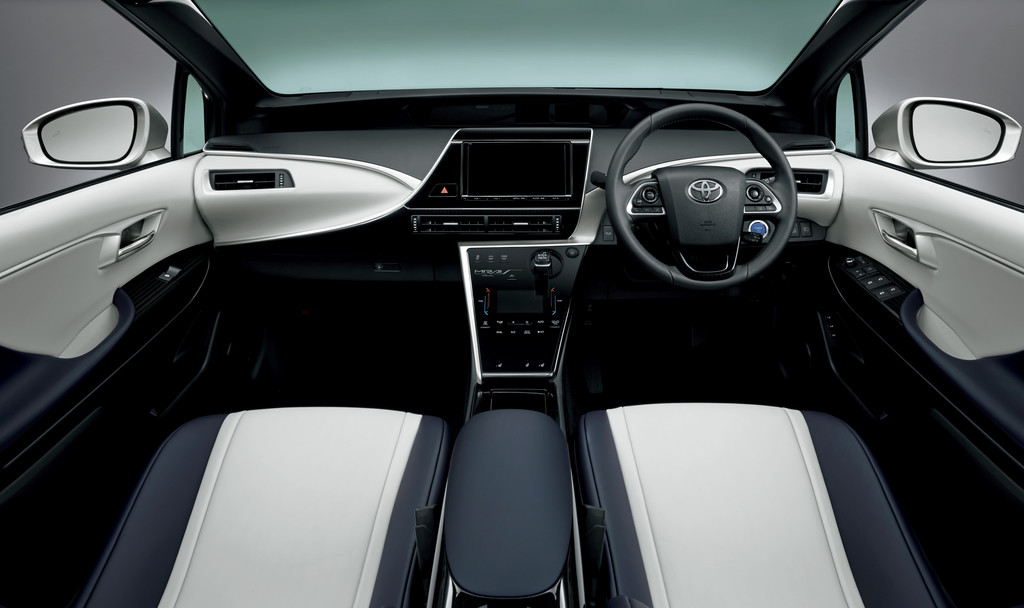 The interior of this "hydrogen sedan" looks no less original than the exterior. In front of the driver tere is a stylish steering wheel with three-spoke design and control buttons, whike the dashboard represented by the 4.2-inch color display, is located in the center of the front panel beneath the windshield. Its modern dashboard has a 9 inches multimedia center with touch panel, dual-zone climate control system, audio system and other supporting functions.
Free sales of Toyota Mirai should begin in mid-2015, primarily in the countries with a developed hydrogen fueling infrastructure.
There are photos of the
interior and exterior of the car Toyota Mirai
category TOYOTA posted on the site. All photos of the car Toyota Mirai can be downloaded for free on the PC.