Peugeot 3008 (2016-2017) Photo & Video
On the 23rd of May, 2016 the French automaker Peugeot held an official presentation of the 2nd generation 3008 SUV – its official public debut will take place this autumn in terms of the international Paris Motor show.
Compared to the predecessor the new generation model has substantially changed its image – it not only looks more like a crossover but also got a new platform, a wide range of propulsion systems and an impressive choice of advanced systems.
Externally, Peugeot 3008 of the second generation makes a very positive impression – its appearance "yells" of its uniqueness and is full of bold stylistic solutions. By its dimensions the novelty belongs to the family of compact SUV: 4447 mm long, 1624 mm high and 1906 mm wide. The car has a 2675 mm wheel base, and its ground clearance is 219 mm.
Inside the 2nd generation Peugeot 3008 looks even more spectacular than from the outside, and it's all thanks to the «i-Cockpit» concept, empowering the salon with a catchy and deliberately sporty character. The interior of the SUV looks truly nonterrestrial.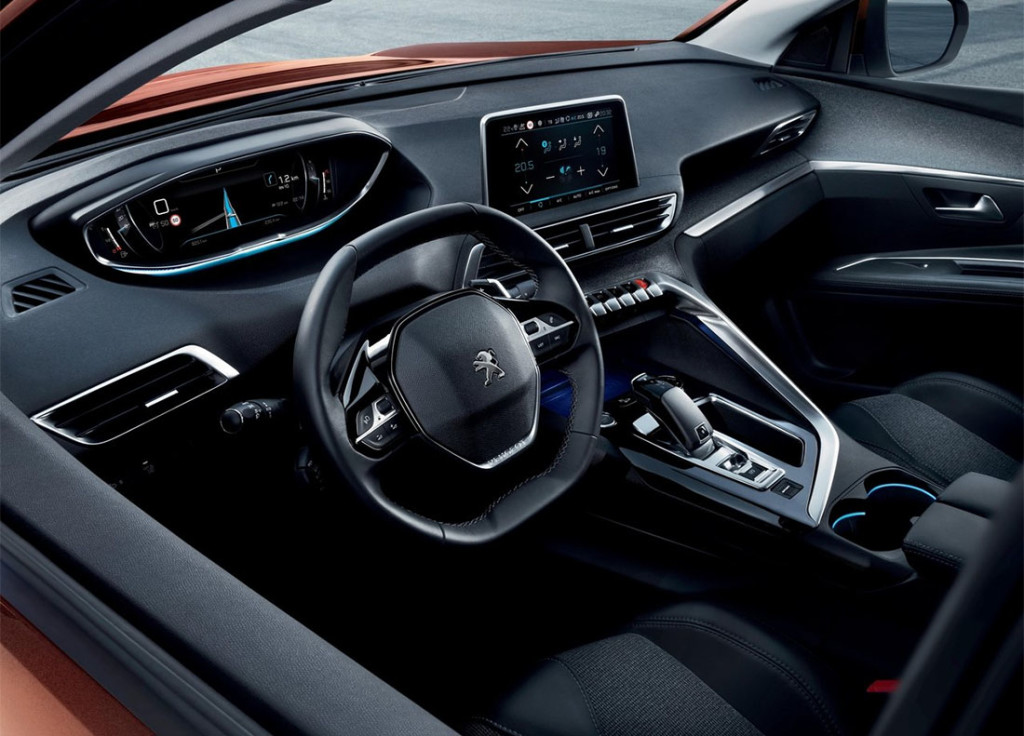 The cabin is equipped with 5 full-fledged seats with ergonomic front seats, "flaunting" with perfectly-developed profile and a great variety of adjustments, as well as correctly molded rear sofa with sufficient space in all directions.
Luggage compartment of the 2nd generation Peugeot 3008 amounts to respectable 520 liters which increases by more than three times – up to 1580 liters with folded backs of the second row seats.
The novelty is provided a wide range of propulsion systems. Basic versions of each of the units work together with the manual transmission, and its "top" versions – with AWD. 2nd generation Peugeot 3008 is only available with front-axle wheels. The lack of all-wheel drive in the off-the-road conditions is compensated by the traction control technology called «Advance Grip Control», which has five operating modes: "Normal", "Dirt", "Snow" "Sand" and the «ESP Off».
Peugeot 3008 body construction combines high strength steels with thermoplastic and aluminum. Even the basic configuration  of the 2nd generation Peugeot 3008 can boast with all round brake mechanisms (ventilated in the front) with ABS and EBD, as well as rack and pinion steering system with adaptive power assistance and variable gear ratio.
European sales of the 2nd generation Peugeot 3008 will start in October 2016.Complete sets, as well as prices will be announced later.
There are photos of the
interior and exterior of the car Peugeot 3008 (2016-2017)
category PEUGEOT posted on the site. All photos of the car Peugeot 3008 (2016-2017) can be downloaded for free on the PC.