Nissan Terrano (2016) Photo & Video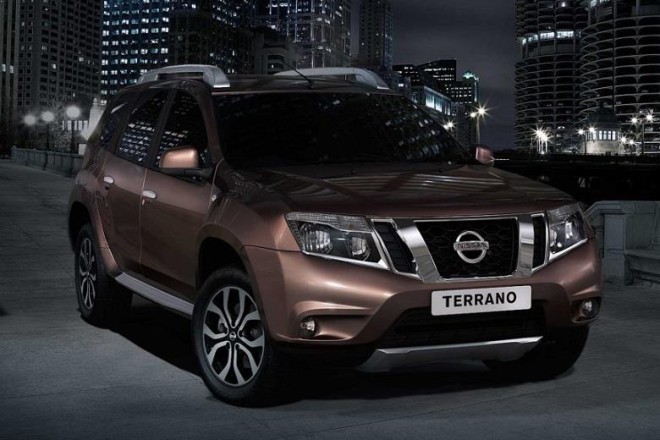 For the first time Nissan held a public presentation of the new budget compact crossover in August 2013 in Mumbai, initially it was a converted French SUV Renault Duster.
In the spring of 2016 the Japanese has decided to update their most affordable off-road vehicle – the exterior of the 5-door did not change though it got a considerably transformed interior, slightly "pumped" engines and an extended range of engines.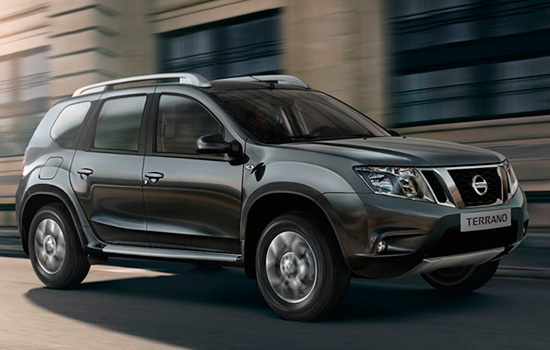 Externally, the "Japanese" is much more attractive than its French "brother". If Duster looks like a typical budget car with a splash of separated "non-budget" items, the exterior of Nissan Terrano is significantly richer, brighter and more attractive. It really looks like a car of a higher class that may well attract the attention of car enthusiasts for whom the design is an important detail.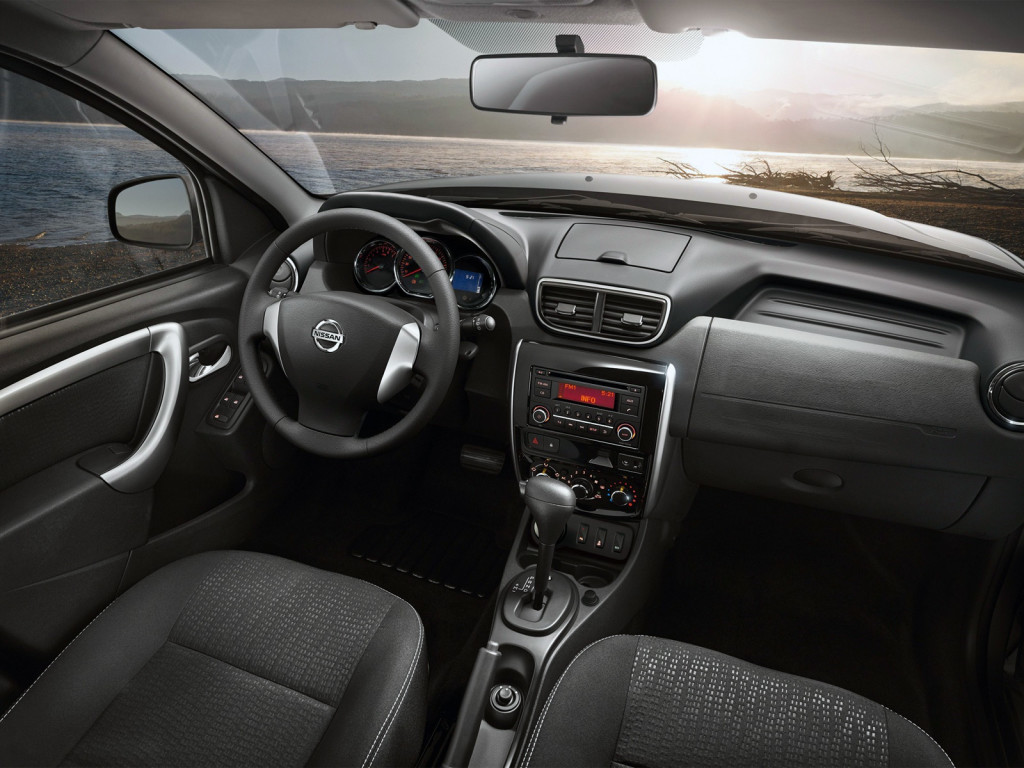 Nissan Terrano length has extended to 4342 mm, its height now equals 1668 mm and its width fits into1822 mm. The wheelbase of the car is limited to 2674 mm, and its clearance depends on the version: in a front-wheel version it is 205 mm, and in four-wheel drive – 210 mm. The curb weight of SUV ranges from 1248 to 1434 kg.
"Terrano" interior looks inexpensive and familiar thanks to "Duster" – "chubby" wheel is large enough, the driver's "toolbox" with three shallow "wells" is informative and lucid, sheer center console with audio block  and three "washers" of climate system looks pretty and is not devoid of ergonomic miscalculations.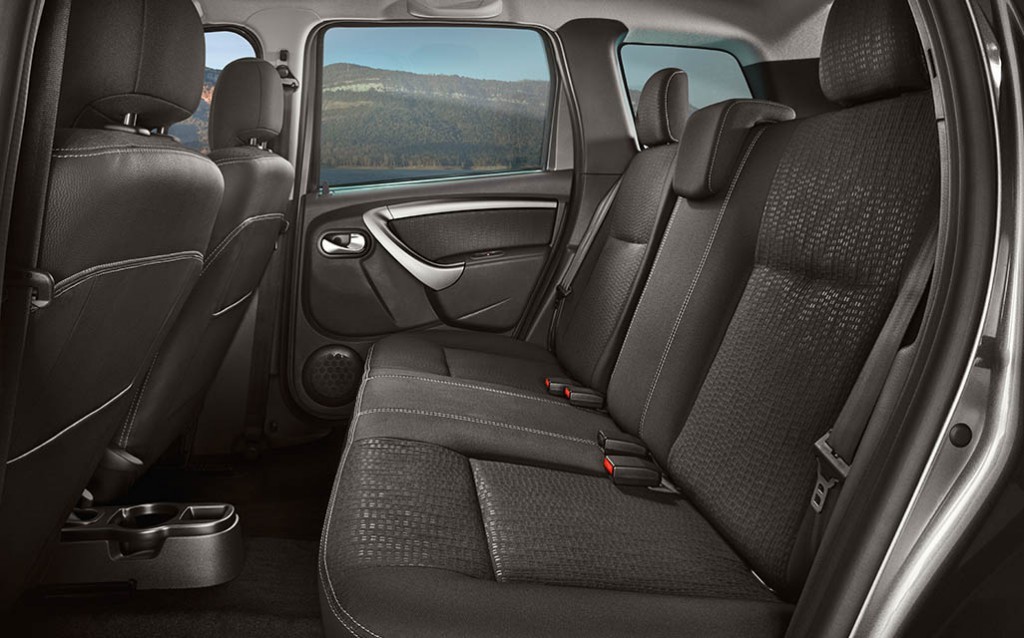 Five-seted salon of the third generation Nissan Terrano is reasonably spacious, but the seats are simple and flat, and the first row is also virtually deprived of lateral support (the adjustment ranges raises no objections).
The luggage compartment all-road SUV is comfortable and spacious: from 408 to 475 depending on configuration. Rear row of seats folds in the ratio of 60:40, increasing the useful capacity of luggage compartment to 1570 and 1646 liters respectively. The underground "hold" niche hides a full-size "spare wheel" and a set of tools.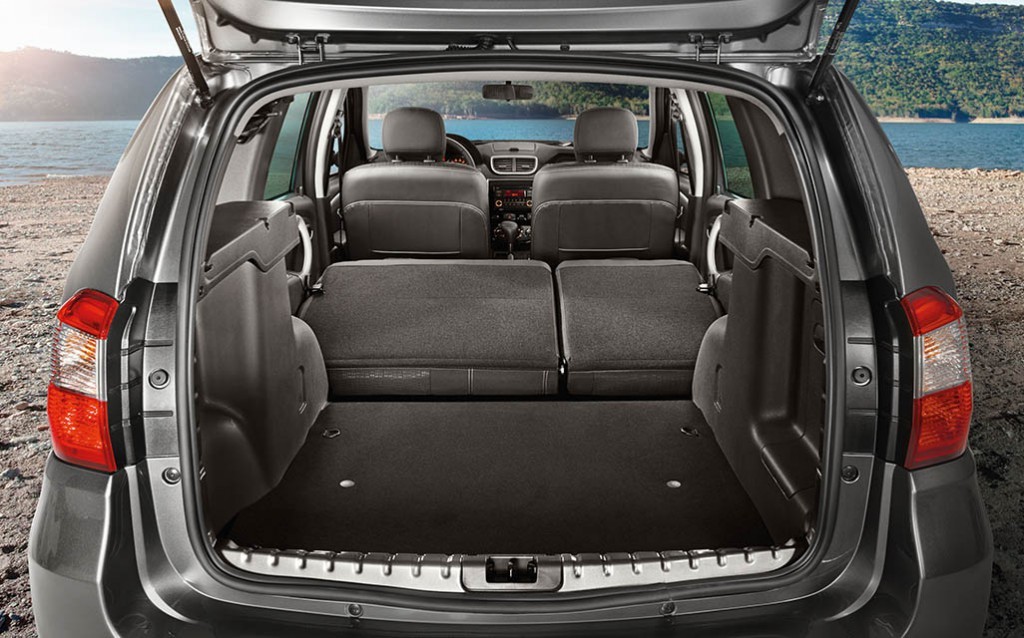 The 3rd generation Terrano is available in 5 versions: Comfort, Elegance, Elegance Plus and Tekna. The basic package includes: two airbags, air conditioning, power steering, ABS, electric front windows, height-adjustable steering column, standard audio system with four speakers, steel wheels and roof rails.
The top-end version of the car includes four airbags, ABS, ESP, leather upholstery, rear parking sensors, heated front seats, multimedia center, alloy wheels of 16 inches, rearview camera, etc.
There are photos of the
interior and exterior of the car Nissan Terrano (2016)
category NISSAN posted on the site. All photos of the car Nissan Terrano (2016) can be downloaded for free on the PC.