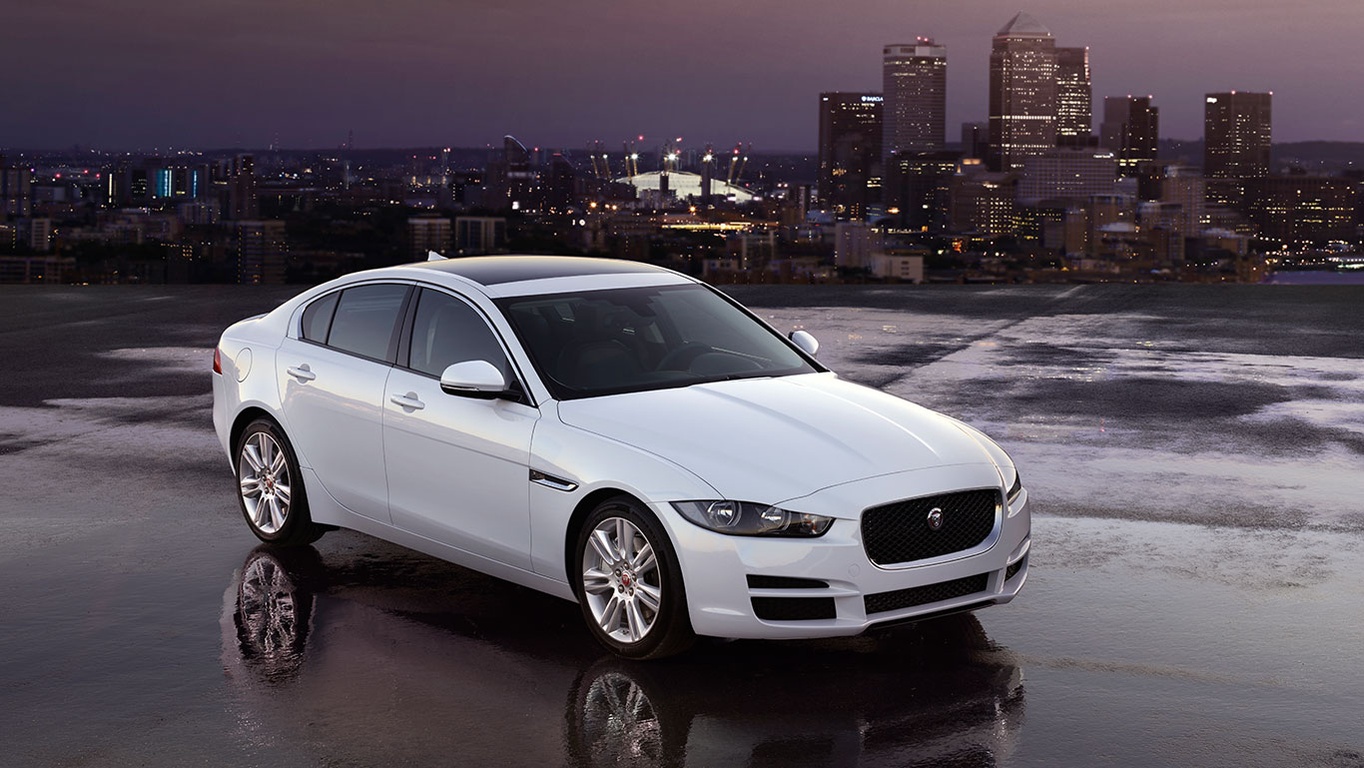 Jaguar XE is the most durable and aerodynamic sedan ever created by the designers of Jaguar brand. The flowing lines of the car provide a record drag coefficient which is 0.26. Moreover, XE model is equipped with electric power steering that allows you to spend a minimum of fuel, thus providing the ideal handling.
To underline the dynamic capabilities, the car is equipped with large front air intakes, chromeplated grille and a unique rear spoiler. New Jaguar XE continues the glorious traditions of the brand, showing an attractive and ultra-modern design.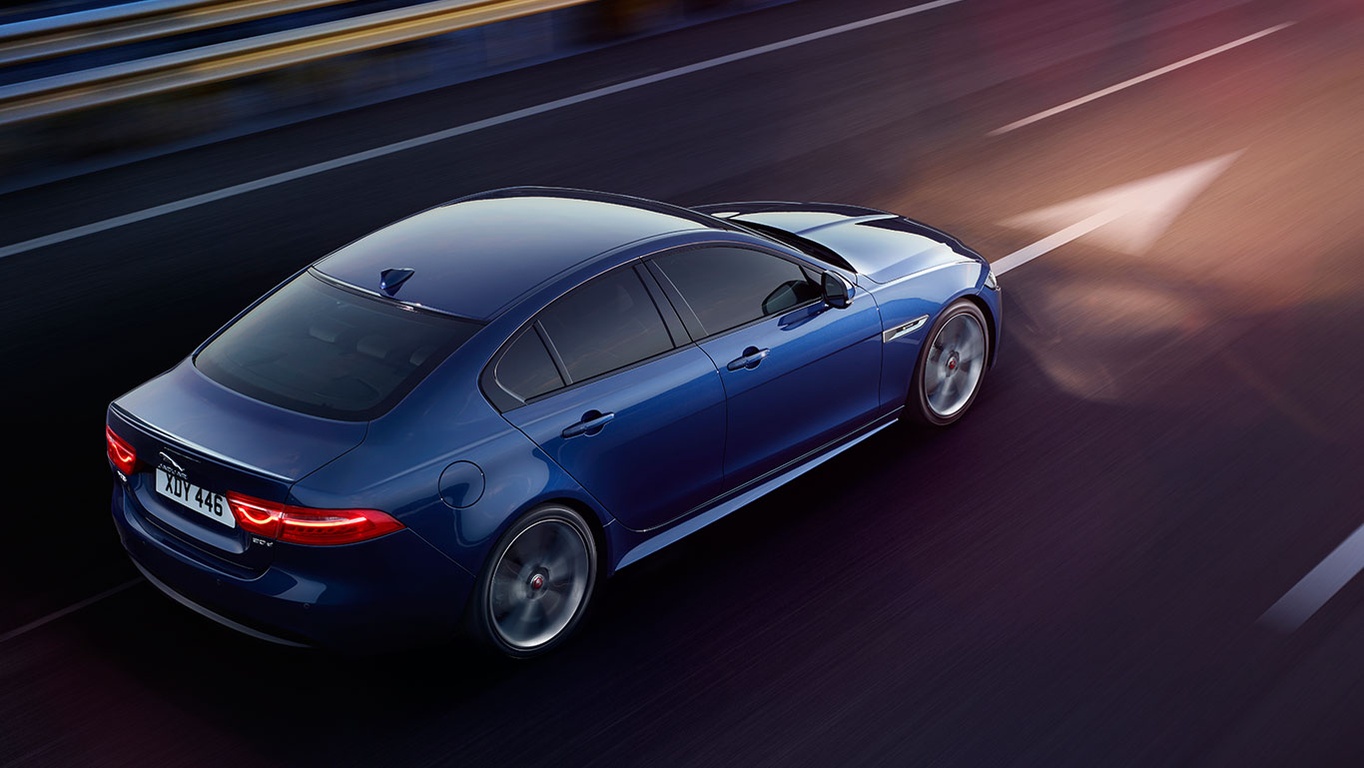 A unique modular architecture was implemented in Jaguar XE. Moreover this will be the first car in its class with an all-aluminum body.
New Jaguar XE is perfect not only from outside. A roomy interior with a recessed center panel evokes a feeling as if you are in the cab of a racing car. The dashboard is executed in the spirit of F-TYPE. Any trip will turn into a a true pleasure thanks to the modern infotainment system.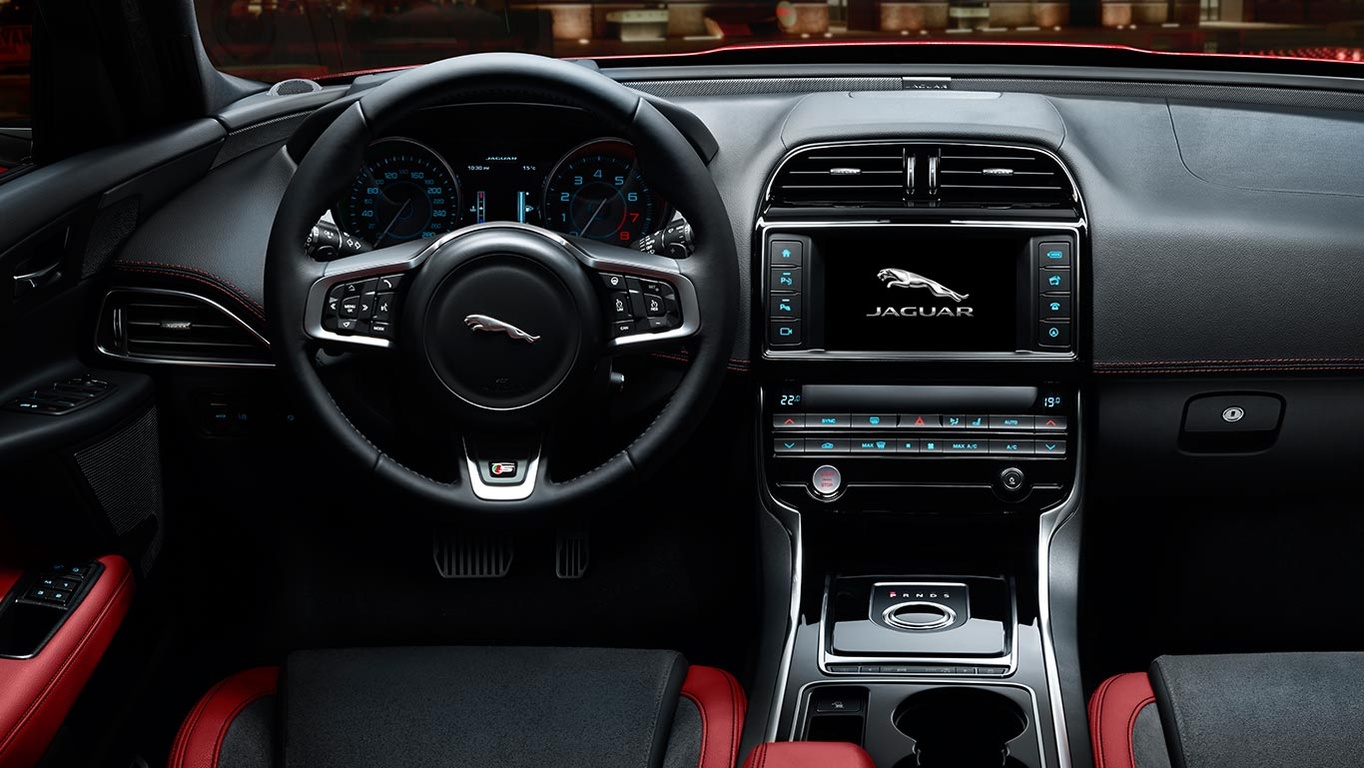 Jaguar XE Price depends on the configuration, but with the most powerful of them the driver receives an excellent handling and a 6-cylinder engine of 3,0 l with a supercharger. This type of engine has an output of 340 hp and a torque of 450 Nm. It works in tandem with an eight-automatic transmission with gearshift paddles thanks to which the driver can use the whole power reserve of the car.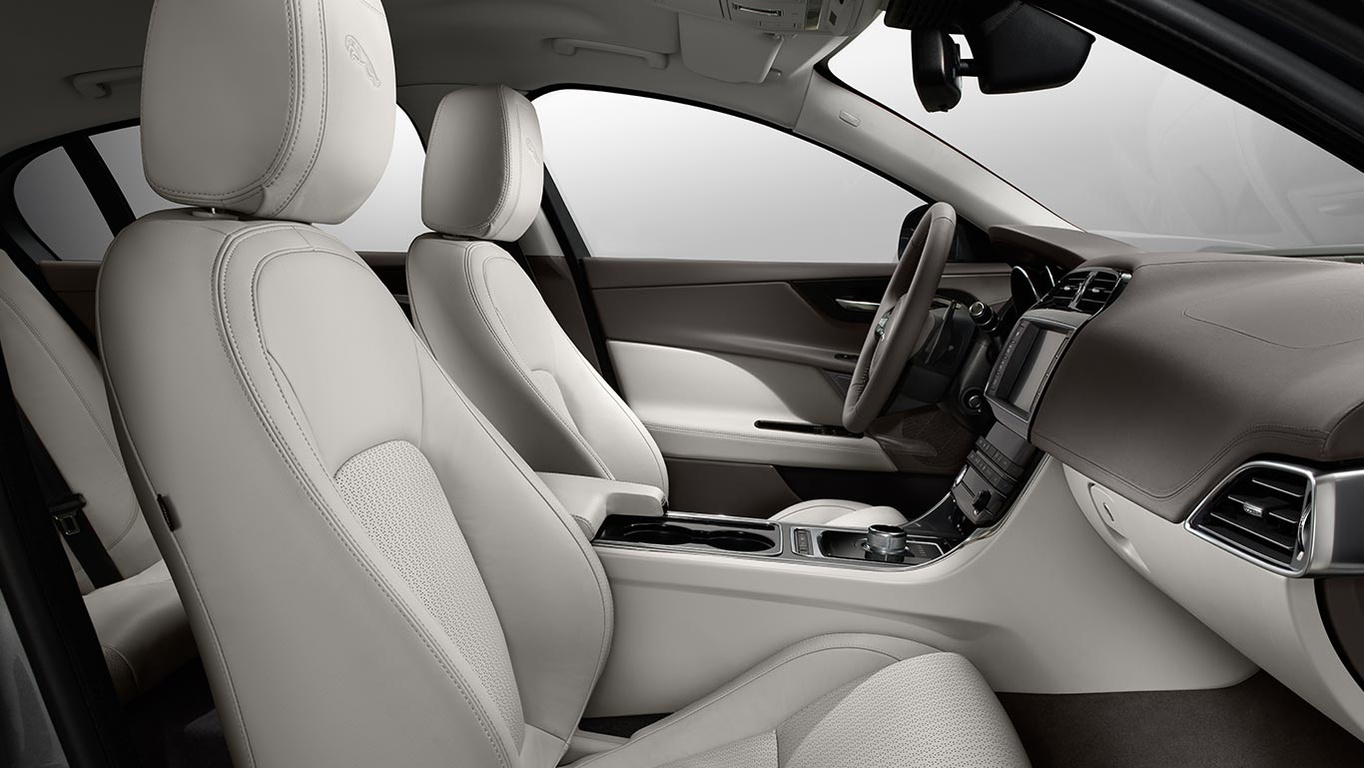 The new model meets strict requirements of the most well-known programs on safety assessment of cars: US NCAP and the Euro NCAP. The manufacturer has used unique and modern stereo camera sensors that are able to determine the speed and distance to objects in front of the vehicle, which in many cases helps to prevent a collision.
XE is a true Jaguar – the way it looks, feels and behaves on the road. XE is a true Jaguar down to the last detail.