Honda Pilot (2016) Photo & Video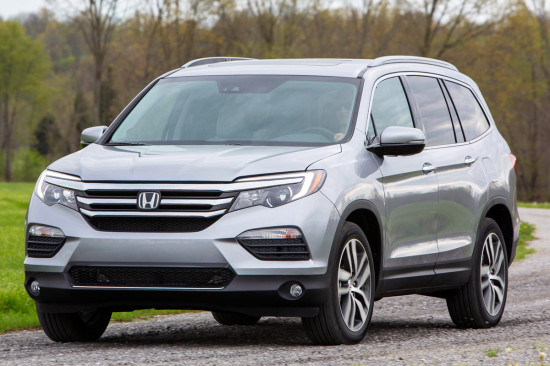 In terms of Chicago Auto Show in February 2015 Honda Company has globally presented a new mid-sized crossover "Pilot" of the third-generation. The car has radically changed externally and internally, been deprived of a distinctive "square character", completely renovated technologies and received modern equipment.
Externally, 3rd generation Honda Pilot now resembles increased in size CR-V model and it is indeed the largest representative of the off-road Honda "family": 4940 mm long, 1773 mm high and 1996 mm wide. The wheelbase of the car takes 2819 mm, but the road clearance is only 185 mm.  Its trunk is able to accommodate up to 453 liters of luggage.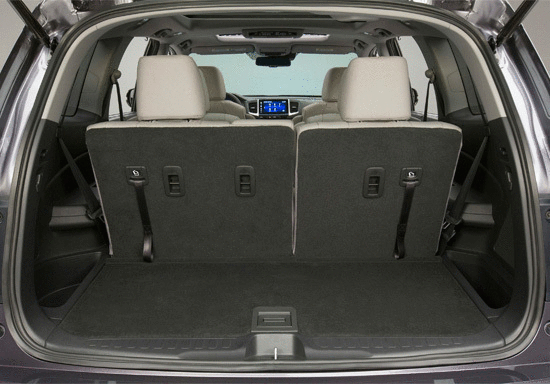 Exterior of the "Japanese" is strewn with interesting design solutions, and especially lighting engineering – angular front optics with LED filling and rear L-shaped LED-lights.
Interior of a 3rd Pilot pleases with new sensations, modern equipment and quality performance. The four-spoke multifunction steering wheel conceals a "mixed" combination of instruments: tachometer, level of coolant temperature and fuel indicator is shown in the analog semicircle while a speedometer is shown in a digital "window." 4.2-inch screen of the onboard computer is settled right between them.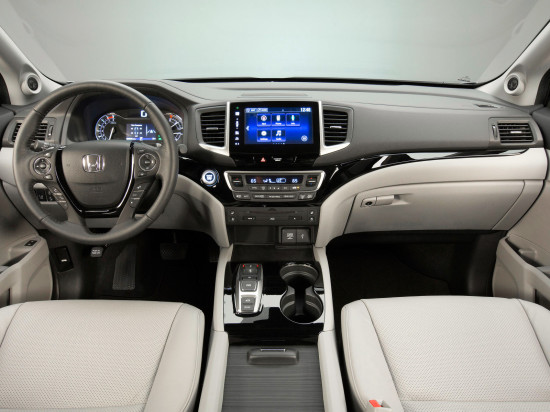 By default Honda Pilot of the 3rd generation – is a seven-seater, but as an option instead of the average sofa it can be equipped with two separate armchairs. The seats are endowed with two rows of heating, and the front ones – even with ventilation. Backrests of the second and third rows of seats fold up resulting in a flat cargo surface.
The new midsize crossover is equipped with a V-shaped six» Honda Earth Dreams with direct fuel injection, cylinder shutdown technology at lower loads and variable valve timing.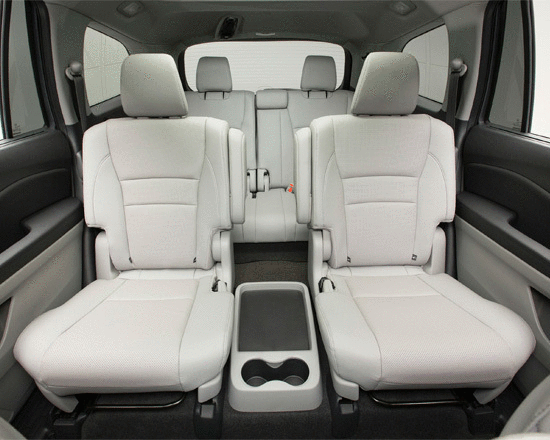 At the North American market, it will have a volume of 3.5 liters and release out 280 horsepower at 6000 rpm / min and 356 Nm of torque, a complete volume of which will be available at 4,700 r / min. By default the engine fits with a 6-speed "automatic" (for the 3.5-liter optionally a 9-band automatic transmission is available).
The car is available in two versions – with front-wheel or all-wheel drive. In the latter case it is set with iVTM-4 transmission, able to distribute traction between both front and rear wheels and between the rear wheels individually.  The novelty accelerates to the first "hundred" in 9.1 seconds.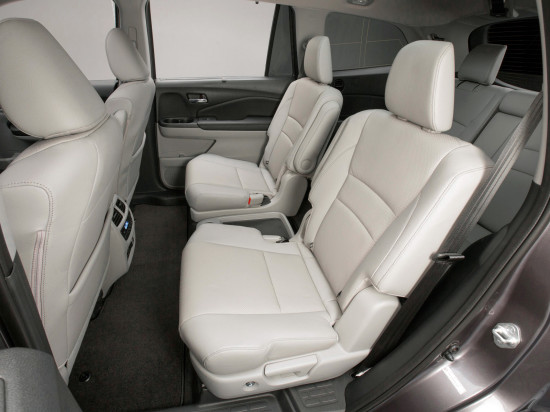 In the North American market, 3rd generation Honda Pilot has gone on sale in summer 2015 at a price of 29,995 US dollars for the basic equipment, which includes electric power steering, 18-inch wheels, a set of front and side airbags, ABS and EBD, multimedia center, air conditioning system and other equipment.
"Top" version of the new Pilot "flaunts" with LED headlamps, twin "captain" second row seats, entertainment system for rear passengers with a 9-inch screen, panoramic roof, ventilated front seats, etc.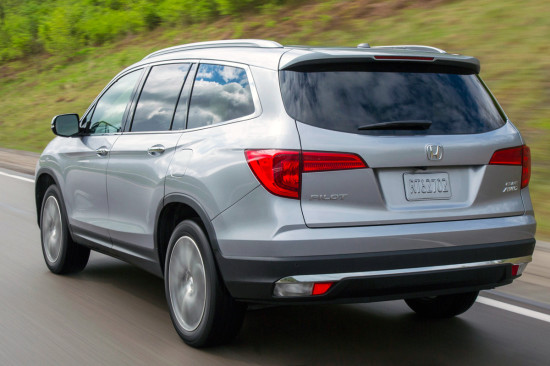 There are photos of the
interior and exterior of the car Honda Pilot (2016)
category HONDA posted on the site. All photos of the car Honda Pilot (2016) can be downloaded for free on the PC.