Citroen DS 3 (2016-2017) Photo & Video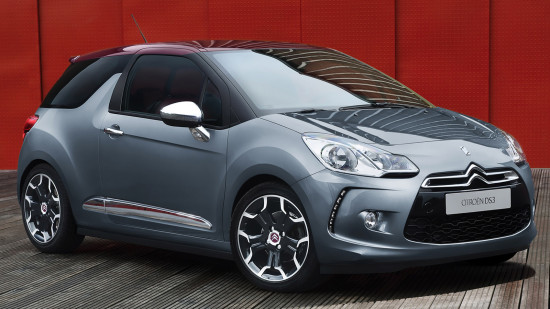 In February 2009 the bosses of PSA Peugeot Citroen group announced their plans to organize a re-branding of Citroen, sending it to the "elite club". And the "entry ticket" was implemented in a three-door premium hatchback concept model DS3. Since then the three-door hatchback has experienced several upgrades, and the latest one occurred in January 2016
Externally, DS 3 has a nice appearance and looks solidly impressive – the French designers have managed to create a truly vibrant, distinctive and attractive, but yet instantly recognizable car.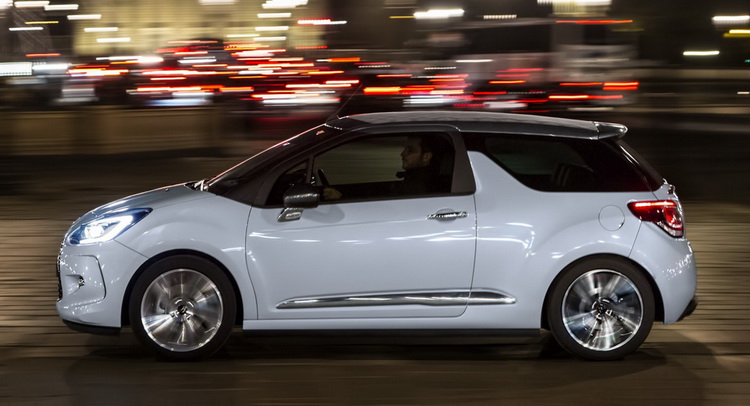 According to the dimensional parameters DS 3 – is a typical three-door hatchback belonging to the European B-Class with the relevant dimensions: 3954 mm long, 1458 mm tall and 1715 mm wide. The distance between the axles extends to 2464 mm and its under-"belly" clearance reaches 130-mm under the ground.
The interior of DS 3, as a whole echoes the exterior and looks attractive, fashionable and high quality, however a scattering of elements from the budget "representatives" of PSA group slightly spoils the overall impression. The interior of the car is not just tailored of sturdy materials, but also assembled at a very high level.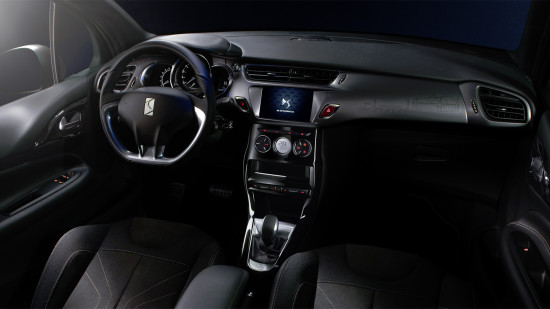 "On paper" the salon of the three-door hatchback is five-seated, but in fact it will only be able to comfortably accommodate four passengers, while the rear seats passengers will bear long-distance trips without any problems. Front seats "flaunt" with relief profile and widely spaced side bolsters as well as solid range of adjustments.
The luggage compartment of DS 3 is hardly a model of practicality, but its volume characteristics by the standards of its class is more than worthy – 285 liters in the "stowed" state. It folds in two unequal sections of the rear couch increasing the supply of space up to 980 liters, but a flat load platform in this case is impossible.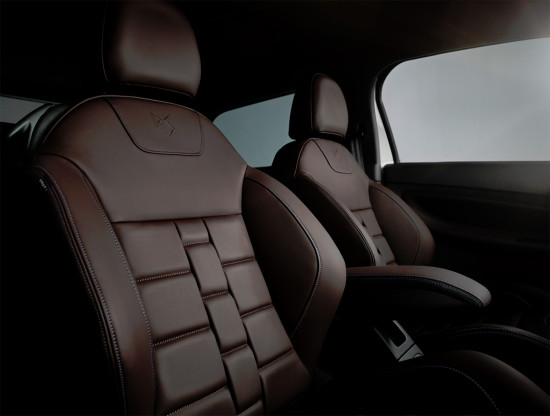 The French premium hatchback is equipped with petrol and diesel engines issuing from 68 to 200 horsepower. The engine unit interacts with a 6-speed automatic Aisin transmission, which directs the full potential over the front wheels. Customers may also order "robot" or "mechanics".
The novelty employs the front-wheel-based "truck", known from Citroen C3 and Peugeot 207 models. The front axle is built on the independent architecture with McPherson struts and lateral stabilizers, and in the rear "hides" an ordinary beam.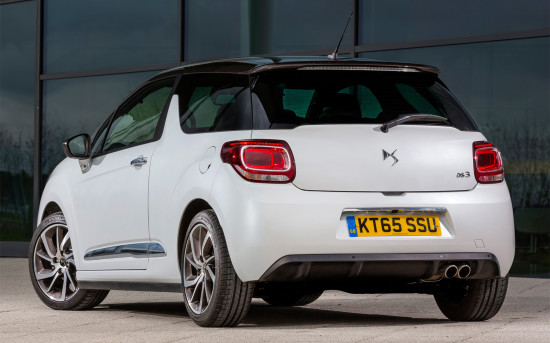 All wheels of the hatchback are equipped with disc brake device (vented in the front), which are assisted by ABS, EBD, and other electronics. By default, the 3-door hatch is equipped with a steering rack and pinion and electric power with variable characteristics.
The "top-modification" includes LED headlights, 17-inch "rollers", multimedia center with a 7-inch "TV", air conditioner, front parking sensors, rear parking sensors, rain and light sensors, sports seats and several other modern "bells and whistles ".
There are photos of the
interior and exterior of the car Citroen DS 3 (2016-2017)
category CITROEN posted on the site. All photos of the car Citroen DS 3 (2016-2017) can be downloaded for free on the PC.