Volkswagen Tiguan (2016-2017) Photo & Video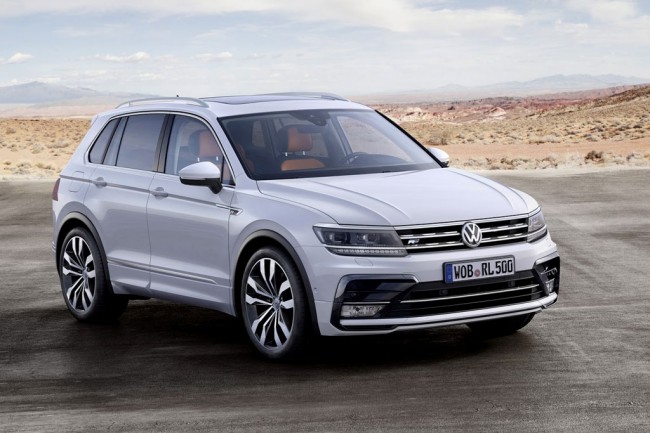 Earlier this year at Frankfurt Motor Show the new generation of Volkswagen Tiguan has been revealed to public – a compact crossover, which came to replace first-generation Tiguan, first released in 2007.
Outside, the new Volkswagen Tiguan 2016 received a significantly redesigned exterior with a sharp-edged, all-new front fascia, different flashlights and increased in size side windows at the rear rack. On the whole, the appearance remained recognizable, but has turned out more contemporary and sporty.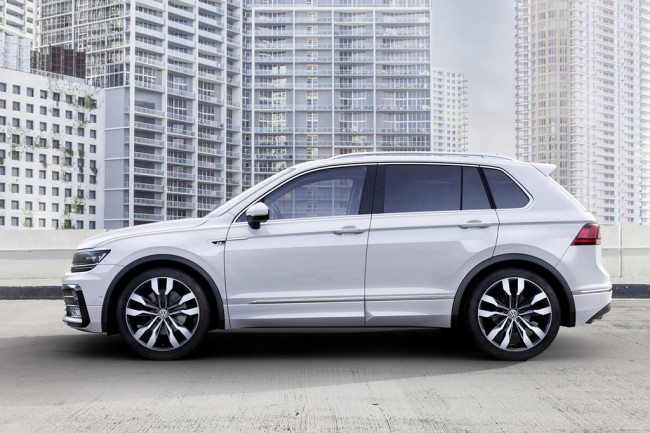 With an optional R-Line package the second generation Volkswagen Tiguan looks even more dashing with its new aggressive front bumper, enlarged rear spoiler, body-colored side sills, chrome trim on the front wings and the wheels of 19 or 20 inches. Additionally the off-road front bumper could be installed with a larger entry angle up to 25.6 degrees against 18.3 compared to the standard version.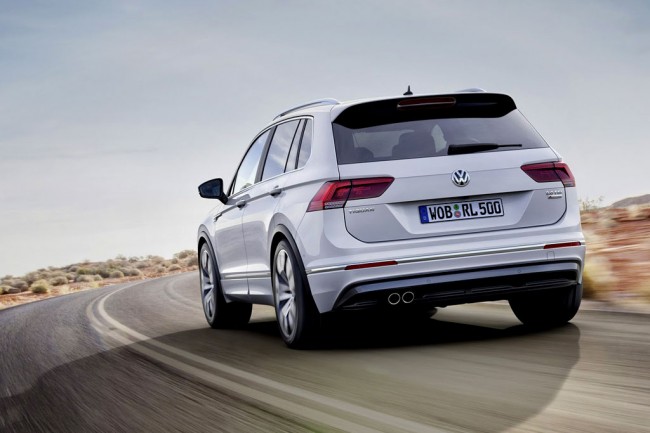 Volkswagen Tiguan (2016-2017) is constructed on a modular MQB platform, which allowed to make the new SUV 50 kg lighter than the predecessor, despite an increase in its dimensions. The length of the second generation Volkswagen Tiguan has added 60 mm, the wheelbase has increased by 77 mm, width – by 30 mm and the height – reduced by 33 mm.
A small increase in the amounts has allowed to make the crossover cabin roomier with the back row seats moving longitudinally by 180 mm. Depending on their configuration the trunk volume varies from 520 to 615 liters, and with folded backside of a second row seats the volume compartment reaches 1 615 liters.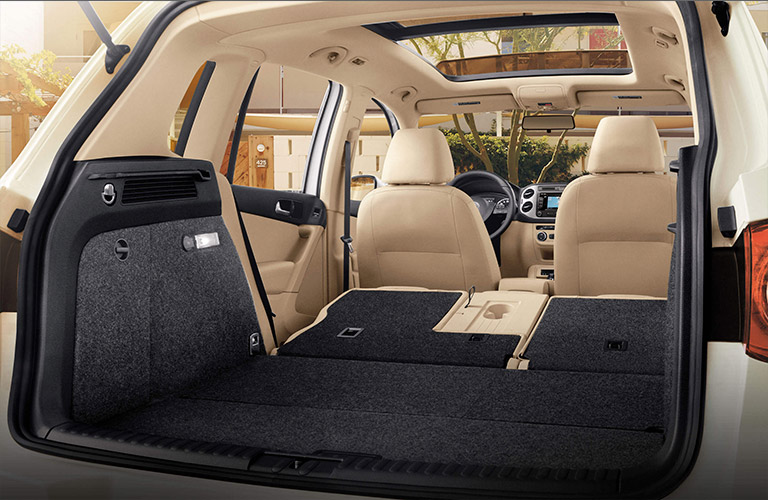 Exactly like the predecessor, the new Volkswagen Tiguan got a wide range of petrol and diesel power units with working volume of 1.2 to 2.0 liters. Gasoline TSI engines are available with capacity of 125, 150, 180 and 220 forces, while TDI diesel engines give 115, 150, 190 and 240 "horses". They are complimented with a 6-speed "manual" or a six- or seven-band DSG robot with two couplings.
The novelty is available in the front-drive and all-wheel drive versions. And the 4MOTION Active Control all-wheel drive has acquired an enhanced number of operating modes.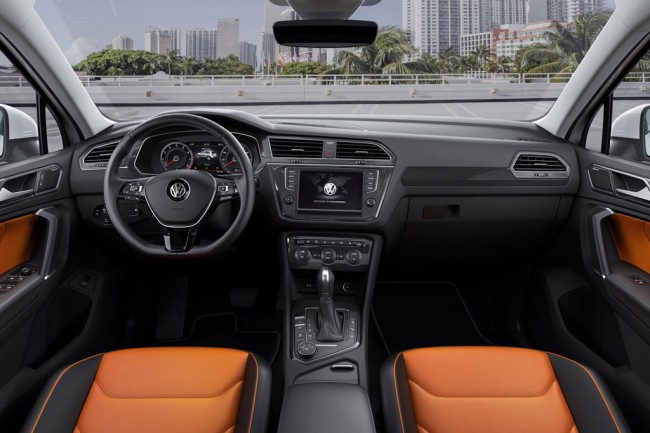 The manufacturer also specifies that the crossover is capable of towing a trailer weighing up to 2.5 tonnes. In addition, Volkswagen is preparing a 7-seated XL crossover modification (with the base increased by 200 mm), a sport version Tiguan Coupe with a sloping roof, a "charged" Coupe R version and a Hybrid Tiguan GTE, which was also brought to Frankfurt.
There are photos of the
interior and exterior of the car Volkswagen Tiguan (2016-2017)
category VOLKSWAGEN posted on the site. All photos of the car Volkswagen Tiguan (2016-2017) can be downloaded for free on the PC.