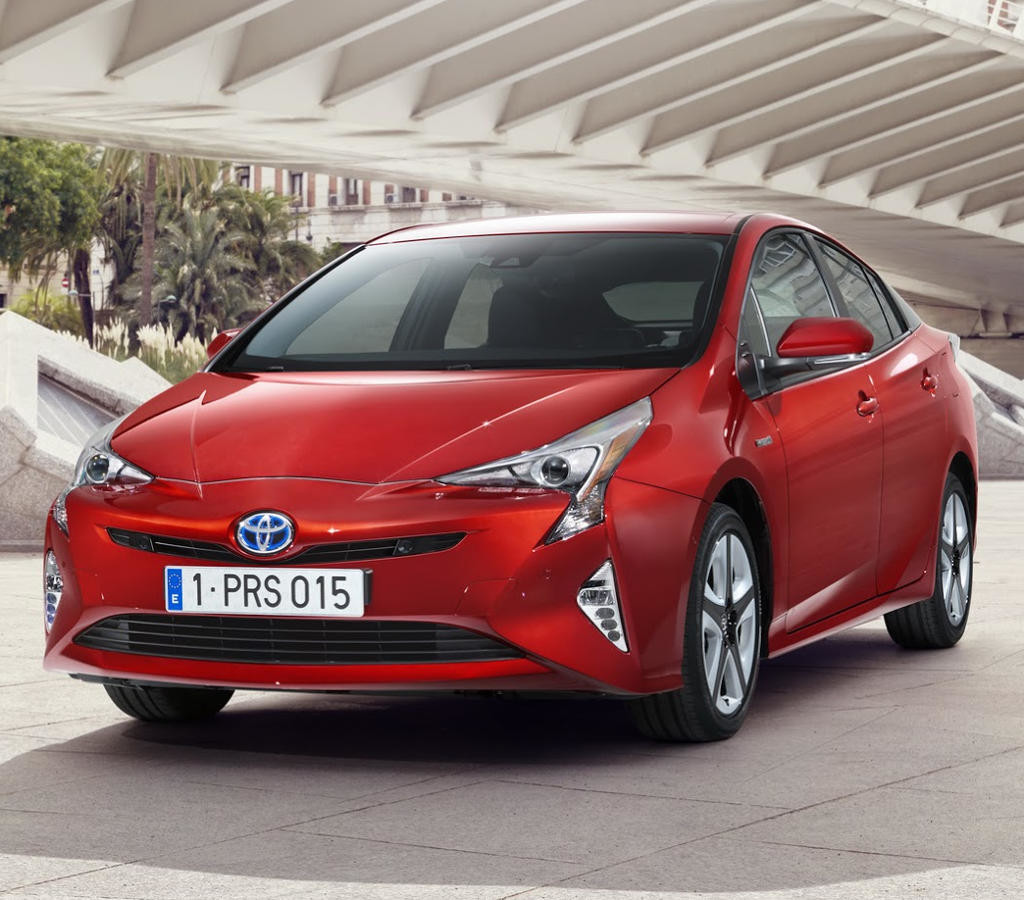 The Japanese auto Company Toyota has finally held a public presentation of a new fourth-generation Toyota Prius on Sept. 9, 2015 in Las Vegas. And a week later, the 2016-year model was presented to a European public at the Frankfurt Motor Show.
Toyota Prius – is almost a common name among hybrids. With a persistence worthy of all respect this model has cultivated positive attitude to gasoline-electric power plants all over the world. This fall, the time has come for the fourth generation. A new platform and bright appearance should assist the world's most popular "green" car to withstand the growing competition.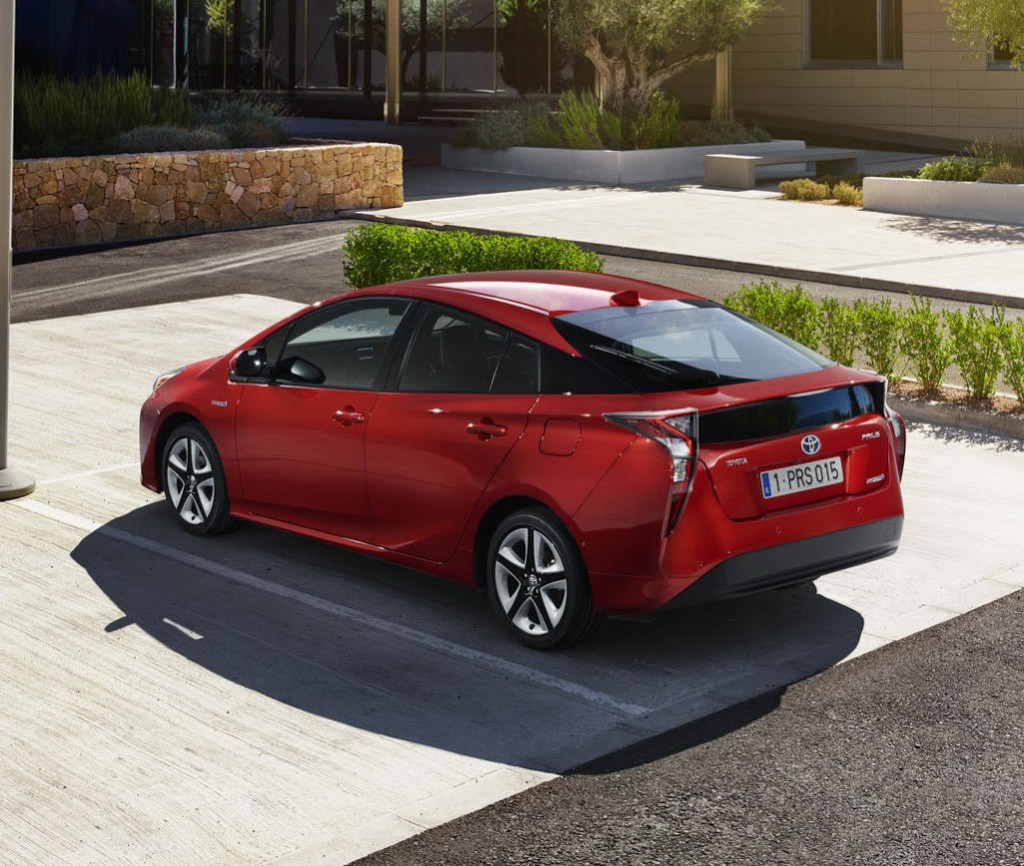 The basis of the new "Prius" is a modular architecture TNGA, which the Japanese company has finally brought to conveyor. Among its main advantages: flexibility, ease of component replacement and low price.
Compared with the current generation, fourth Prius will have a modern suspension – with improved McPherson front and double wishbones at the rear. Representatives of Toyota have explained that in addition to other benefits, the new platform has a low center of gravity, which has a positive effect on handling and dynamics.
The exterior of the new "Prius" in executed the style of hydrogen model Toyota Mirai. Overall dimensions of the novelty are as follows: length – 4540 mm (+ 60 mm), width – 1760 mm (+ 15 mm), height – 1470 mm (-20 mm). The size of the wheelbase has not changed and is still 2700 mm.
The car is equipped with a hybrid power plant, consisting of a 1.8-liter gasoline engine 2ZR-FXE, running on the Atkinson cycle, an electric motor and a lithium-ion or nickel-metal-hydride battery. The total installed power makes 150 hp. Fuel consumption has decreased by 10% and now amounts to 2.5 liters per 100 kilometers.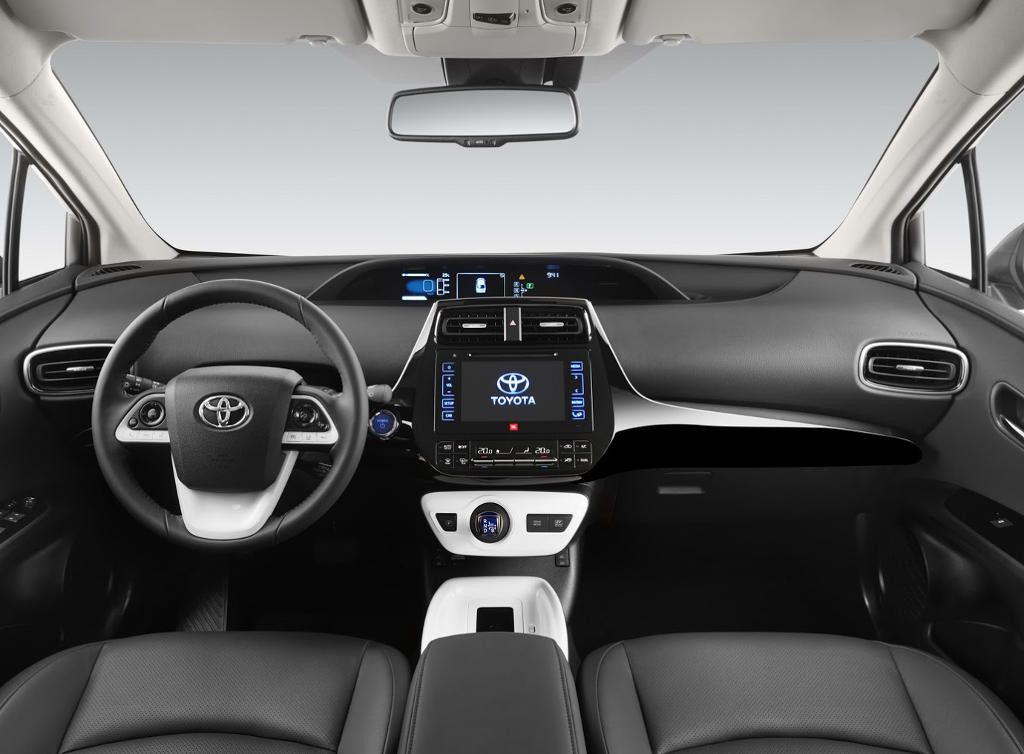 The interior of Toyota Prius is filled with cutting-edge technologies and unusual decorative accents in white, resembling porcelain. The driver's instrument panel is placed on top of the center console, which improves the overall visibility of the driver. Slightly below located deflectors of blowers and the touch screen of multimedia system. All control elements have a pleasant pale blue backlighting.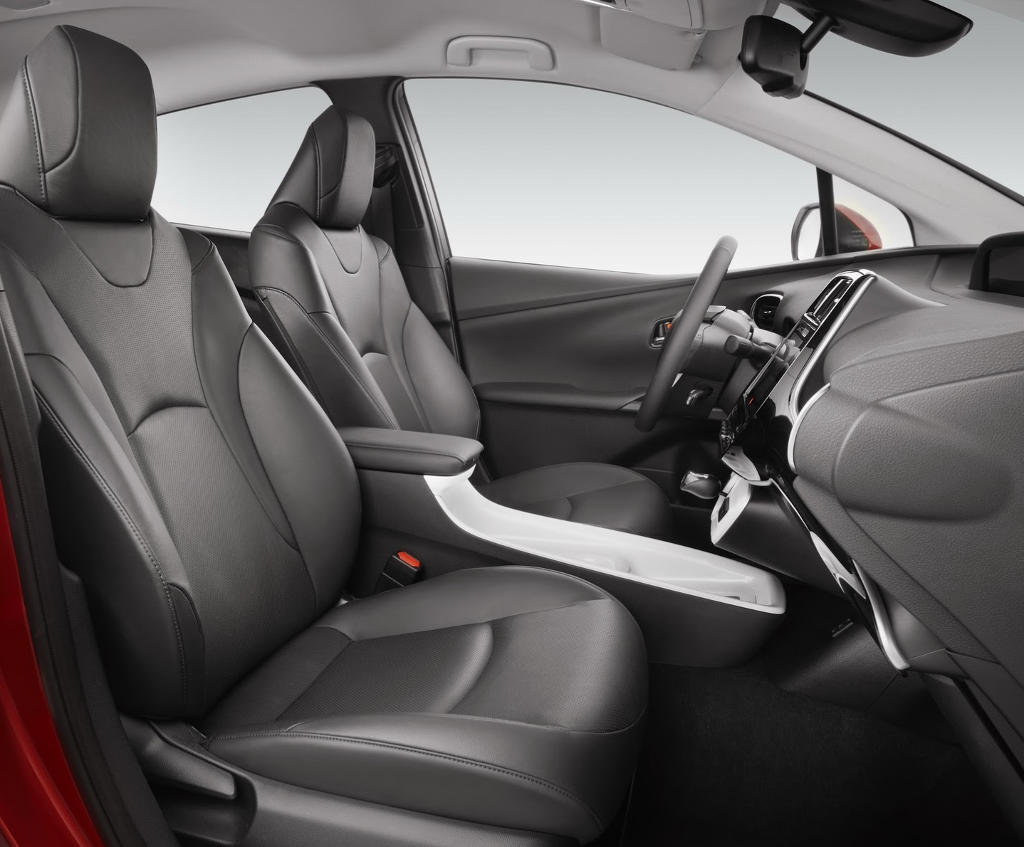 It is known that the 4th-generation Prius will receive Toyota Safety Sense security system. This will include: emergency braking system, blind spot monitoring system, pedestrian detection, lane control and Dynamic cruise control.
The car's equipment includes a variety of car electronic assistants including prevention of traffic accidents; intelligent parking aid, warning the driver about danger at entry and exit from a parking lot, as well as the system of automatic call to emergency services.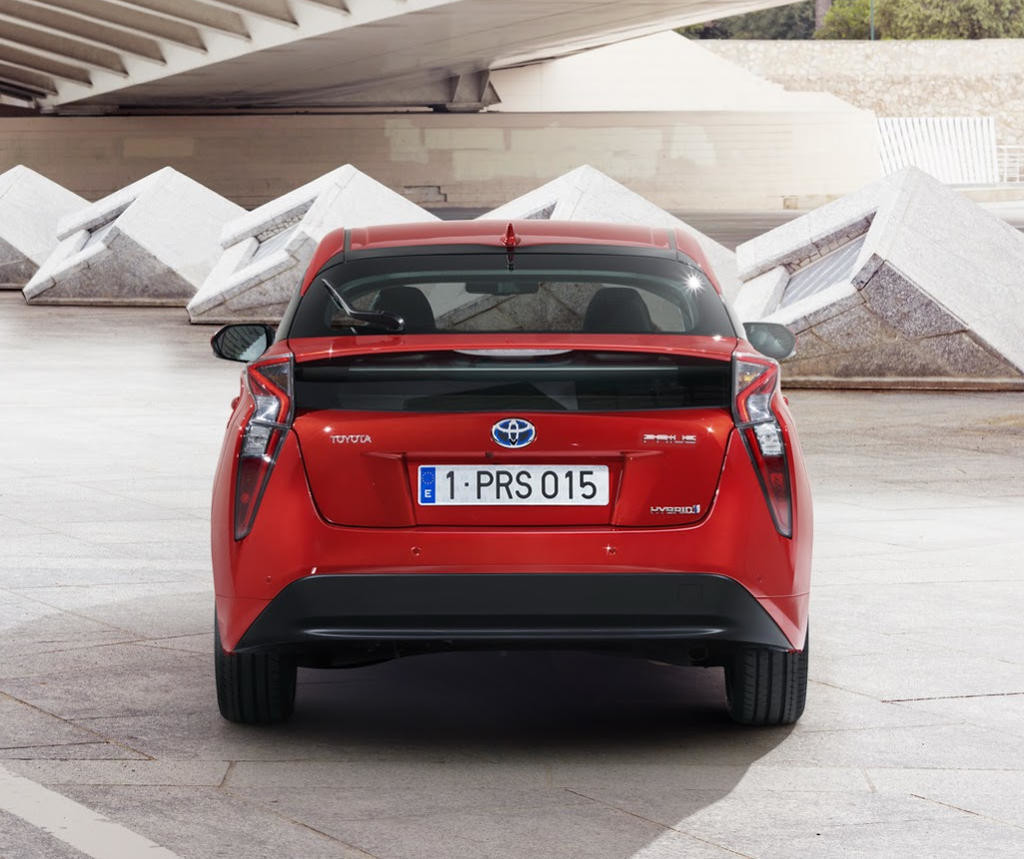 The new 4th-generation Toyota Prius will appear on the Japanese market at the end of this year and reach other countries at the beginning of 2016.