Ford Explorer 2015-2016 Photo & Video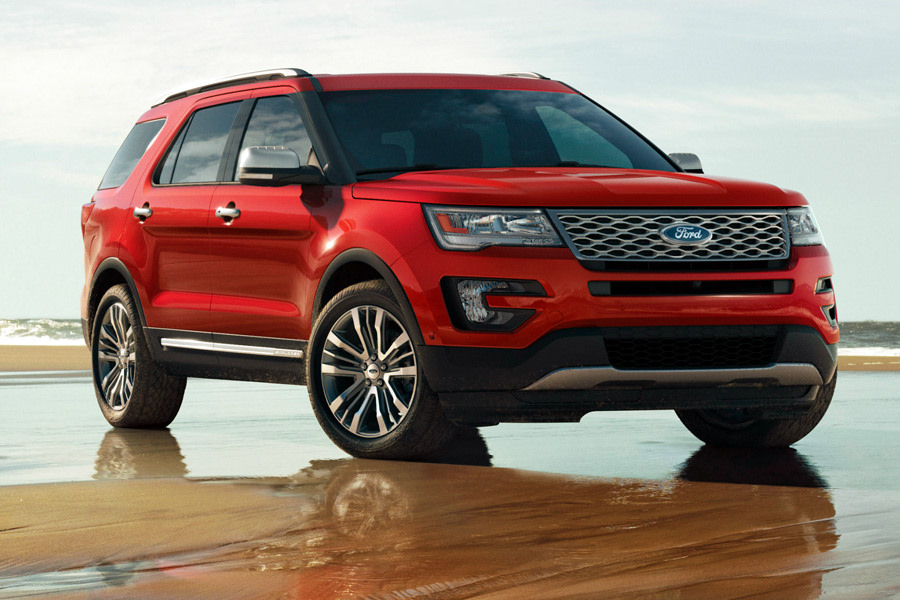 Premiere of the new Ford Explorer (2015-2016) took place at Los Angeles Auto Show last year and a serial production of the model started in the middle of this year as a 2016-year model. The Upgrade of Ford Explorer is timed to the 25th anniversary of the popular model, which has received both external and internal improvements, including changes in the engine range.
The very first Explorer drove out of the factory gates in April 12, 1990, and for 25 years a total circulation of issued crossovers has exceeded 7 million copies. Last time the model was updated in 2010.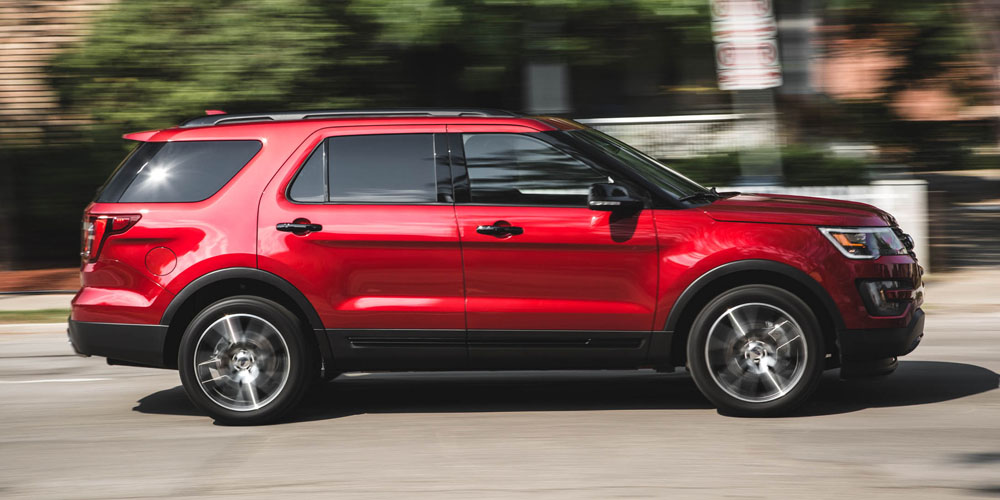 At first glance it seems that changes in exterior and interior of the crossover are minimal. But at the same time the novelty has received significantly improved finishing materials, acquired a vide range of innovative solutions with advanced and intelligent technologies providing comfortable and safe movement.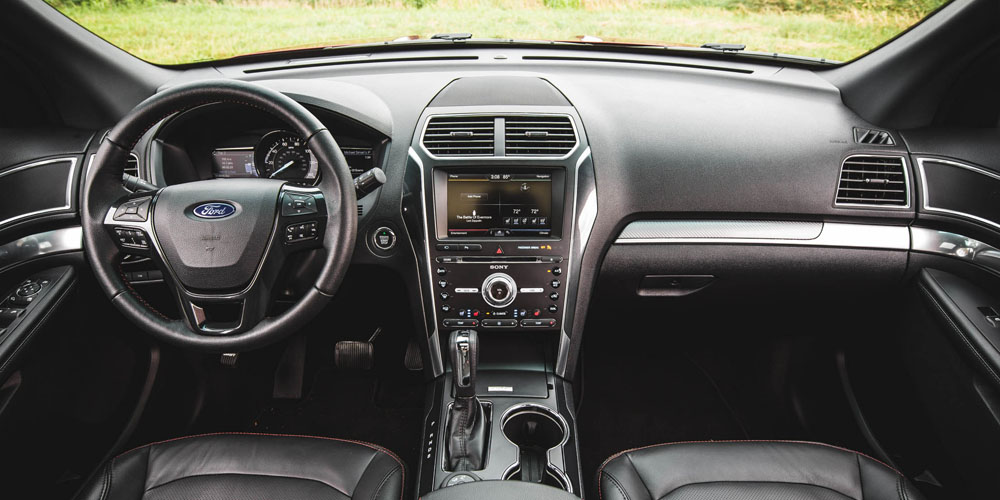 Seven-seated interior configuration and huge internal dimensions of Ford Explorer allows to comfortably accommodate the driver and all of his companions. If you need to transport cargo, the luggage compartment itself is able to take about 600 liters of luggage, even behind the back of the third row seats. Folding the third row with an electric drive, you can add additional space reaching 1240 liters. And if there's such a need – you may fold the second row seats as well – this will give you a huge cargo compartment with flat floor and a total volume of 2285 liters.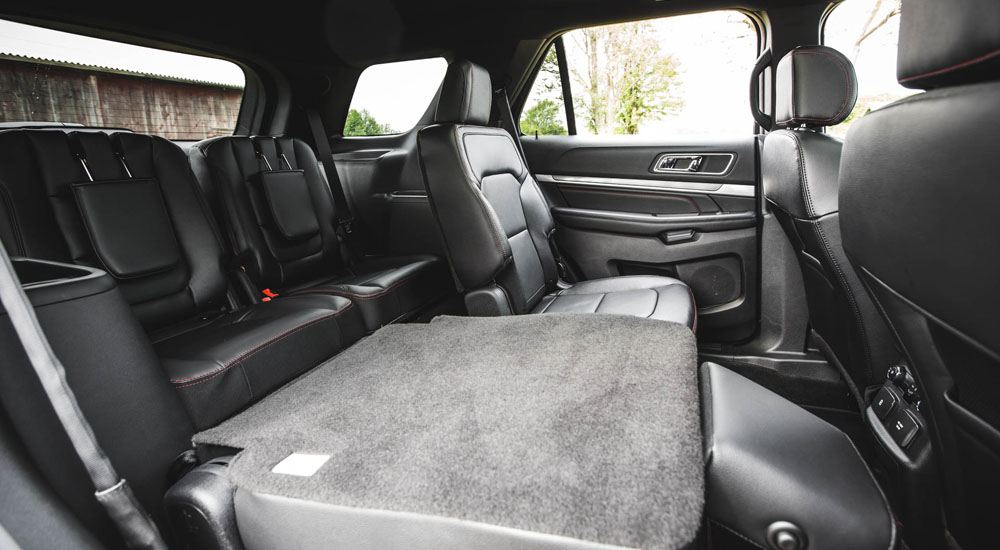 In the line of engines a traditional 2.0-liter petrol engine has been replaced by the EcoBoost 4-cylinder unit with volume of 2.3 liters, developing over 270 horsepower with a torque exceeding 400 Newton meters. The developers say that with an increased engine capacity by 12.5 per cent and peak torque by 11 percent, the power unit differs with a significantly reduced fuel consumption – 10 percent when driving on suburban highways.
A standard engine for all of the versions is a 3.5-liter V-shaped arrangement of six cylinders, available in two versions, including EcoBoost twin-turbo, with productivity of 290/345 horsepower and 365/474 Newton meters, respectively. Both engines are coupled with a 6-speed automatic SelectShift transmission.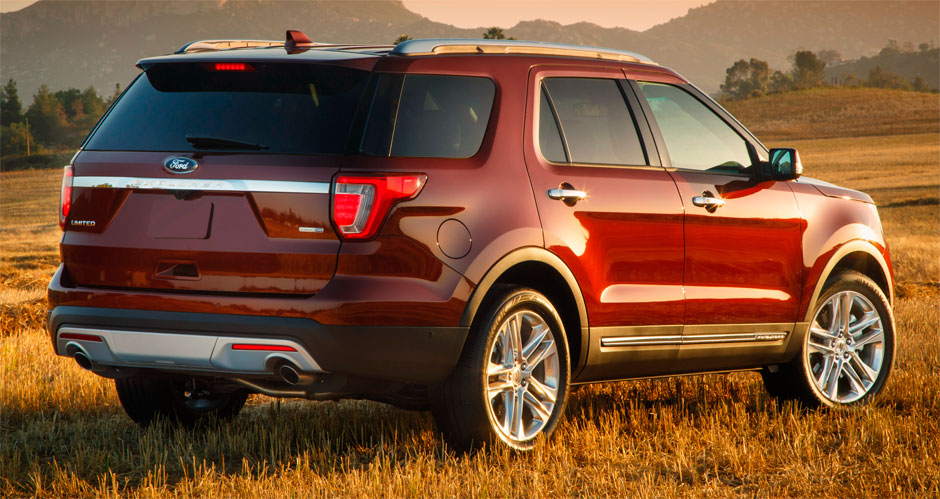 Ford Explorer 2015-2016 is available in 5 modes:  «Base», «XLT», «Limited» and «Sport» and «Platinum». Top «Platinum» version is equipped with intelligent Terrain Management AWD system (an absolutely autonomous parking system), modernized Control Panel with electronic screens and adaptive Cruise control. In addition to this "Platinum" mode can boast with a special interior trimming, 20-inch wheels and a 500-watt Sony audio system.
There are photos of the
interior and exterior of the car Ford Explorer 2015-2016
category FORD posted on the site. All photos of the car Ford Explorer 2015-2016 can be downloaded for free on the PC.