Citroёn C4 Cactus Photo & Video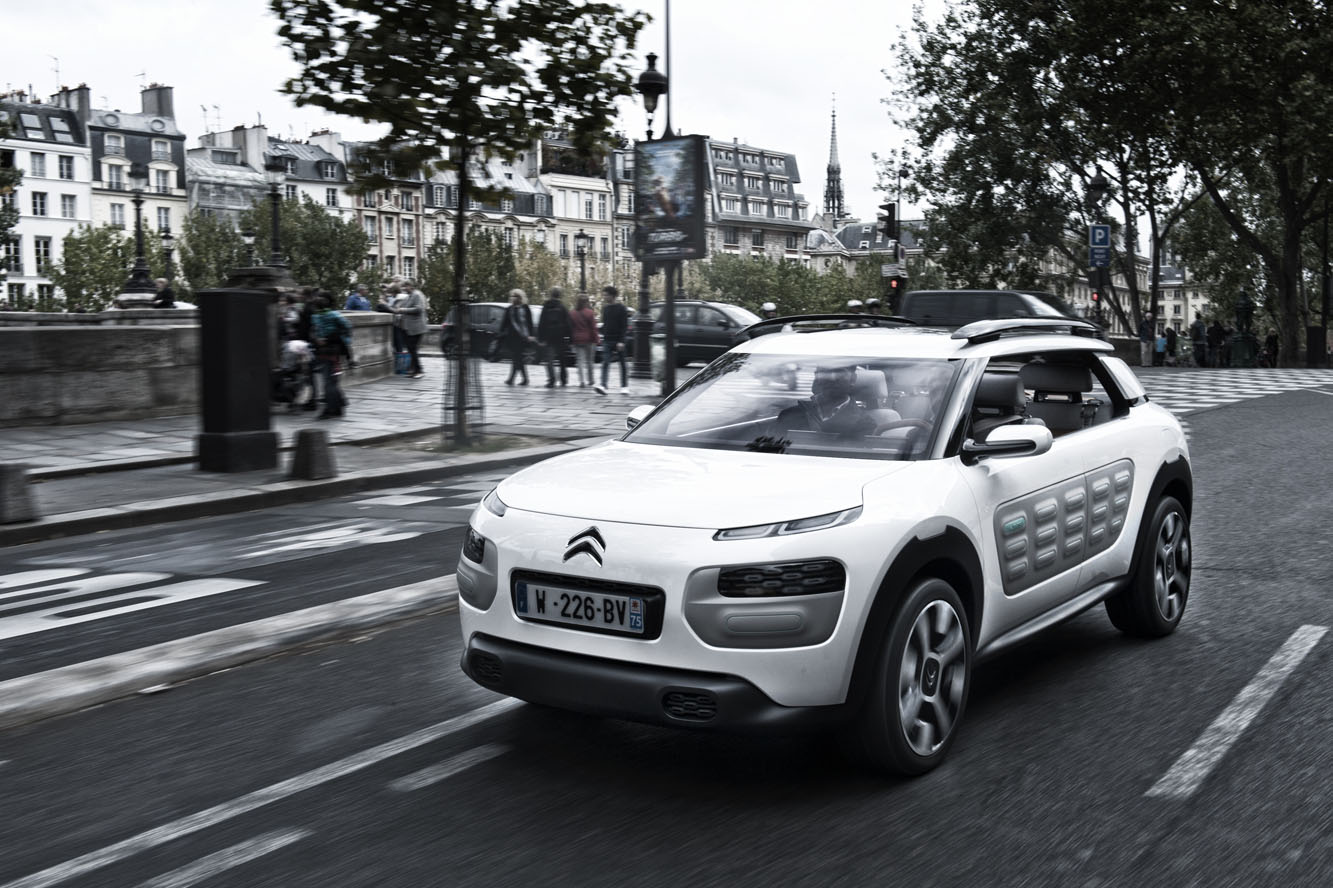 With the title of "2015 World's Best Car Design" Citroen C4 Cactus really worth paying attention. This car literally disclaims everything we know so far about car design. This small French crossover is able to surprise ossified pragmatists and show them, they are not always right. This is a "car-splash", "car- scream", "car-emotion". But first of all, of course it's a really good car.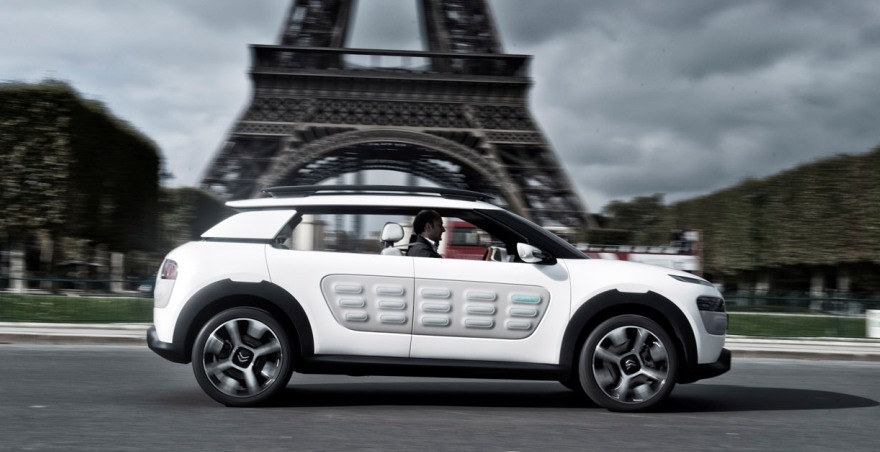 Among its trump cards: simple and bold stylistic innovations successful implemented by the company's leading designers. The car's prototype shown in 2014 was awesome and unique, but the most surprising is the fact that "serial Cactus" does not differ with a single bend from the prototype.
Citroen Cactus C4 cannot be called a high-tech car. It is mostly an example of the creative approach than the lifeless digitized decisions. Brilliant thing – rubber lining on the door will not leave any chance to the branches or stones from the wheels to damage the bright paint, and in the parking lot you can safely open the doors wide open.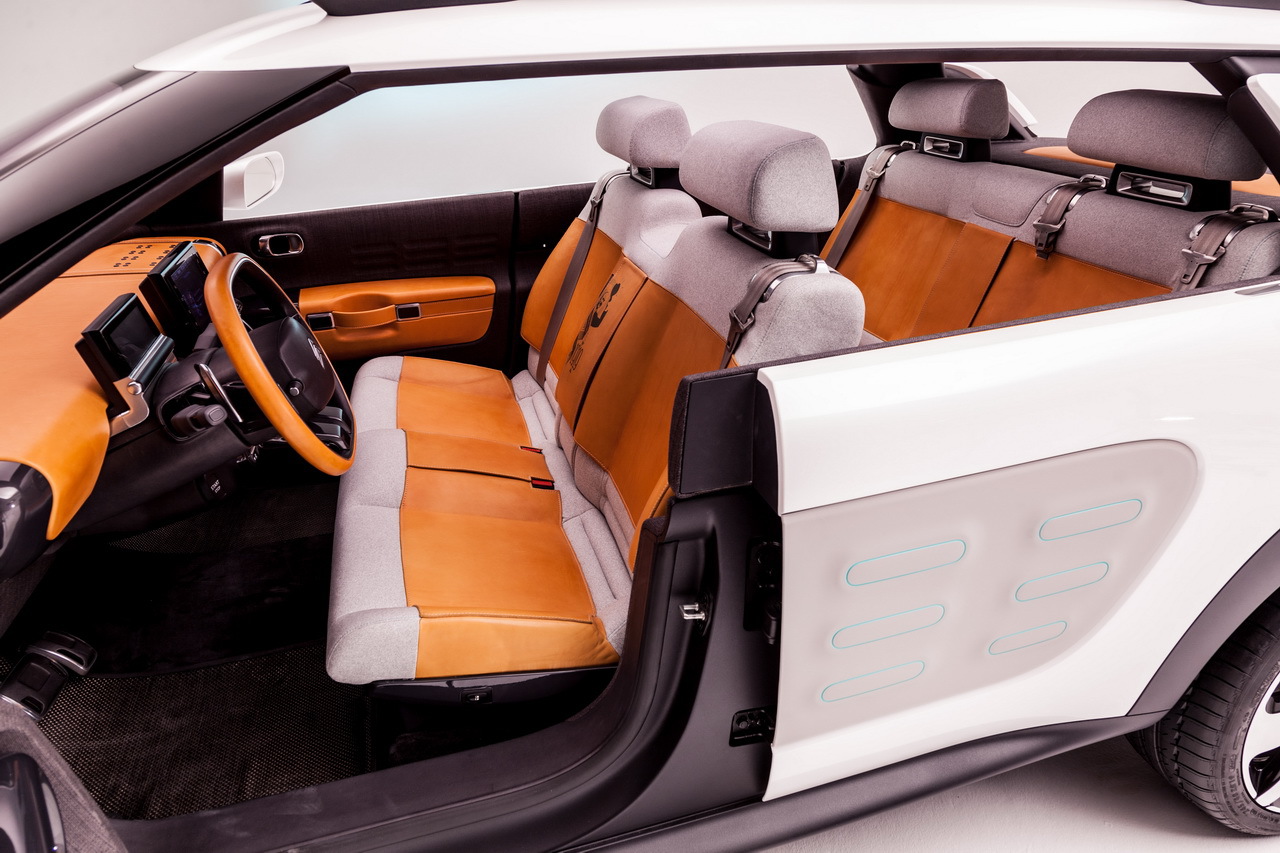 With its absolutely extraordinary exterior, the interior of Citroen Cactus C4 looks simple but thoroughly designed and originally fulfilled. The car is built on Citroen C3 chassis, though the constructors tried to minimize the weight of the original platform with all the possible options. Even its rear windows do not have electric window regulators and this minus 10 kg. The backrest of the front bench for two people does not have a regulation either – yet another minus 6 kg. But all these features are perceived not as a disadvantage, but rather as an expression of individuality.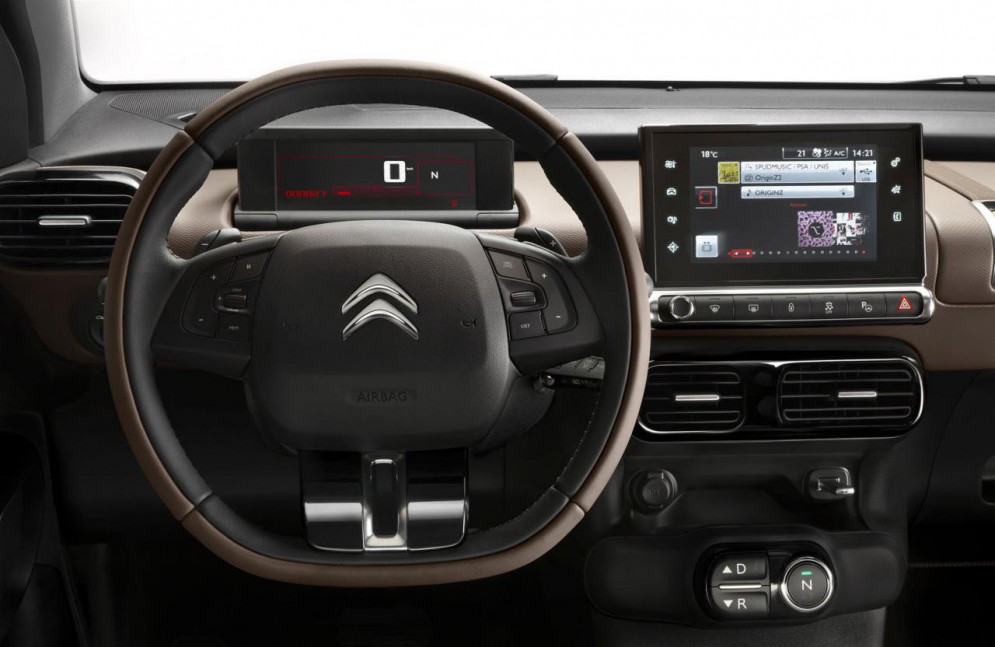 On the territory of Spain, where Citroën Cactus C4 is manufactured, they give it four engines to choose: 3-cylinder petrol with 82 hp engine capacity of 1.2 liters; same engine, but with a compressor able to give more than 110 hp. There is another option of four 1.6 liters and 120 hp. But the hallmark of Cactus as promised is a new diesel 1.6-liter engine with 110 hp "Super Saver" engine. In a combined cycle it consumes only 3.1 liters per hundred, while developing the maximum speed of 200 km / h.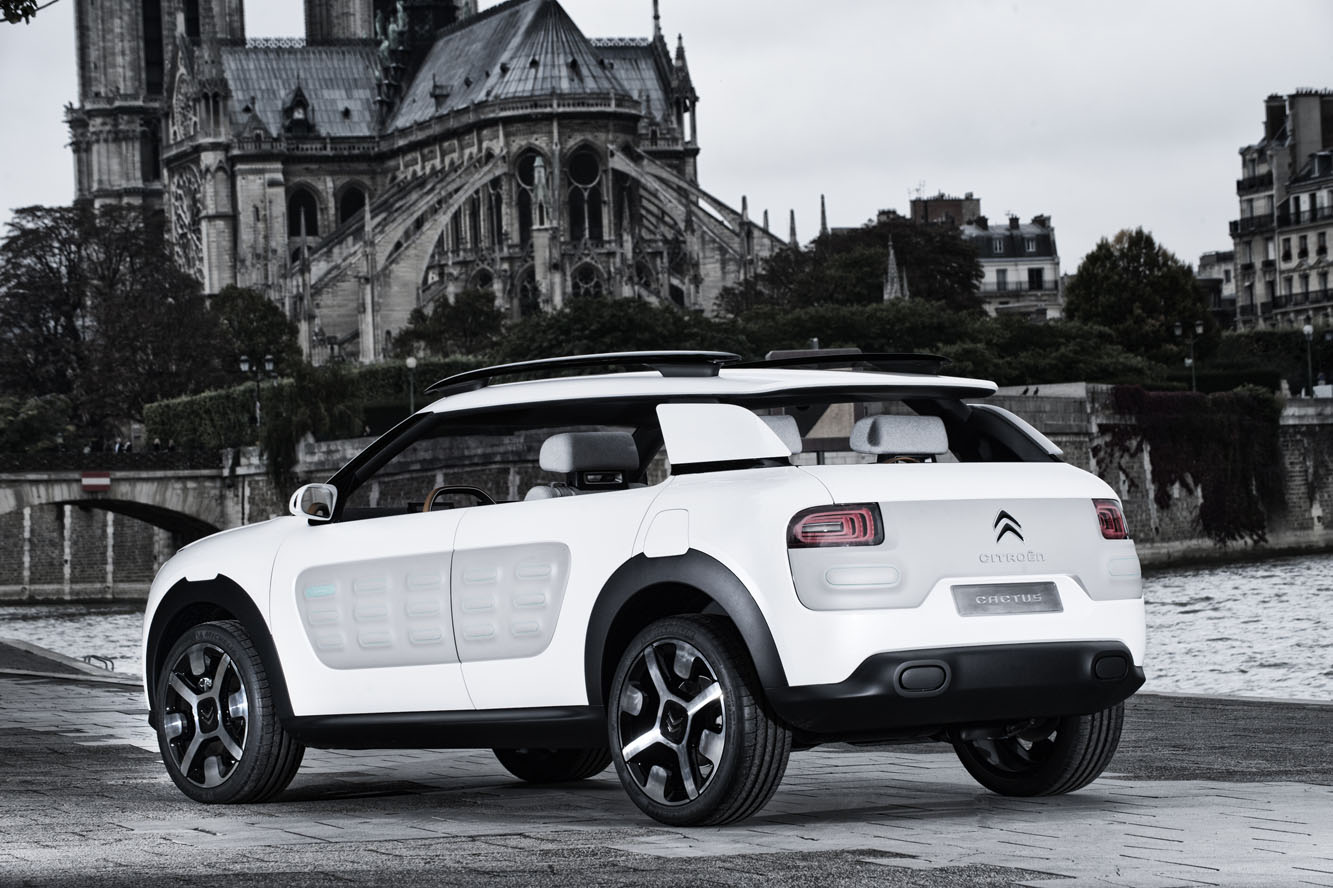 Soon a new "Citroen C4 Cactus Airflow 2L"- version will be released.  Number 2 is for the consumption of gasoline per hundred kilometers. That incredibly meager consumption was achieved by use of compressed air technology in the storage device, which is intended to help a standard three-cylinder 1.2-liter engine in difficult moments. But this is not the only difference. The constructors managed to minimize the weight of the car even further with the use of aluminum panels and carbon. As a result Citroen C4 Cactus Airflow 2L weight is 865 kg, which is 100 kg less than the predecessor.
There are photos of the
interior and exterior of the car Citroёn C4 Cactus
category Other posted on the site. All photos of the car Citroёn C4 Cactus can be downloaded for free on the PC.