Rolls-Royce Dawn (2016) Photo & Video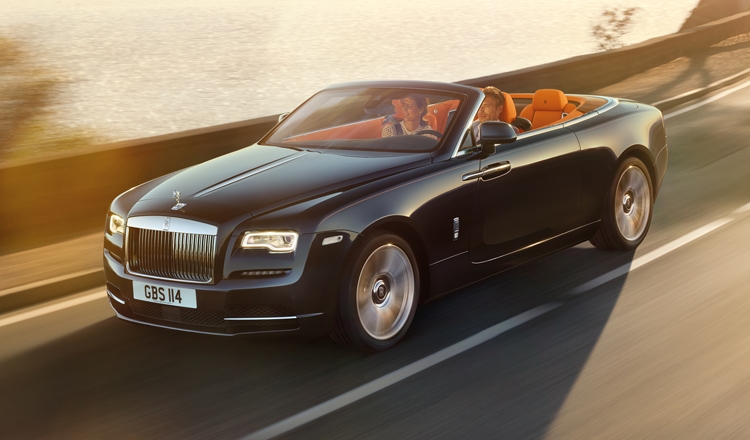 In terms of Frankfurt Motor Show 2015 The British manufacturer Rolls-Royce has presented the new convertible Rolls-Royce model "Dawn", which is going to accompany the company's Wraith coupe and Ghost sedan models.
A convertible four-seated coupe Rolls-Royce Wraith was taken as a basis. The main difference from a prototype is a folding textile roof, which, according to the manufacturer, folds in 22 seconds almost silently at the speed of up to 50 km / h.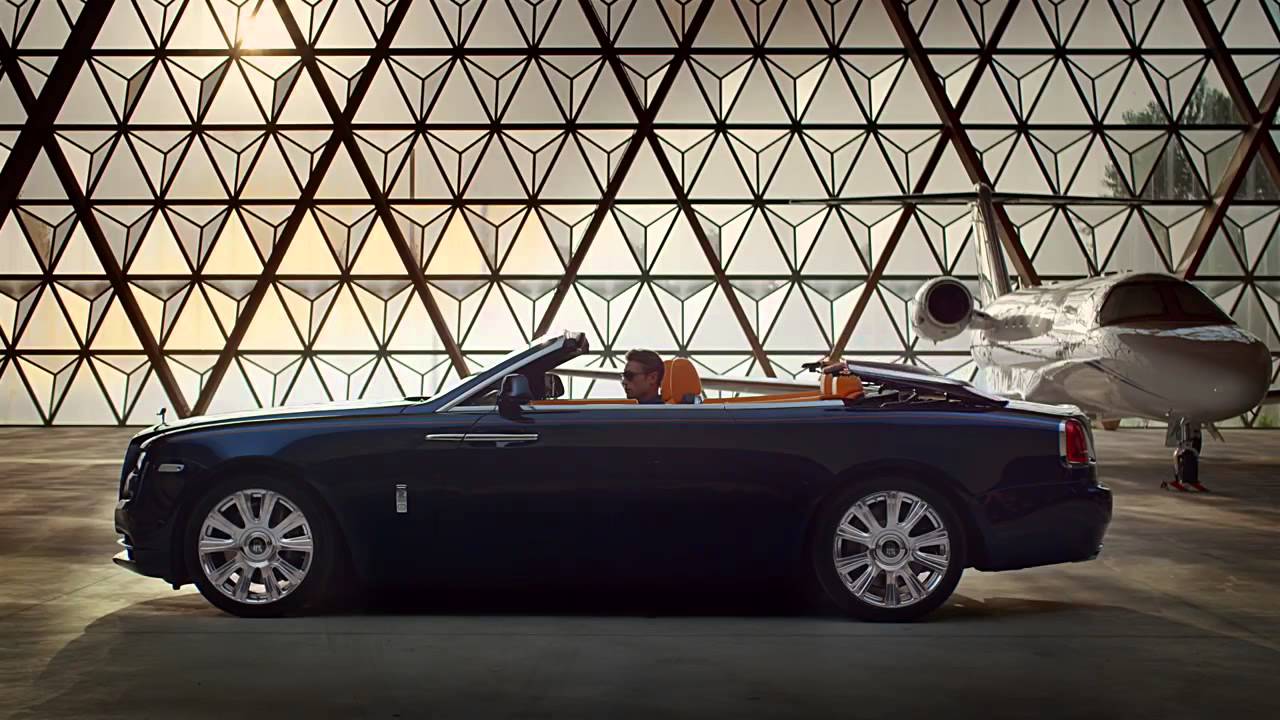 Despite the resemblance to Rolls-Royce Wraith, the new cabriolet is at 80 percent made up of the original body panels that have never been used in other cars of the brand before. And that is probably the main reason why Rolls-Royce Dawn looks Stunning both with an open-top and with a roof.
Overall dimensions of Rolls-Royce Dawn are as follows: length – 5285 mm, width – 1947 mm, height – 1502 mm, wheelbase – 3112 mm. Due to convertible roof mechanism and a strengthened structure of the body the weight of cabriolet is 200 kg heavier than the original coupe model.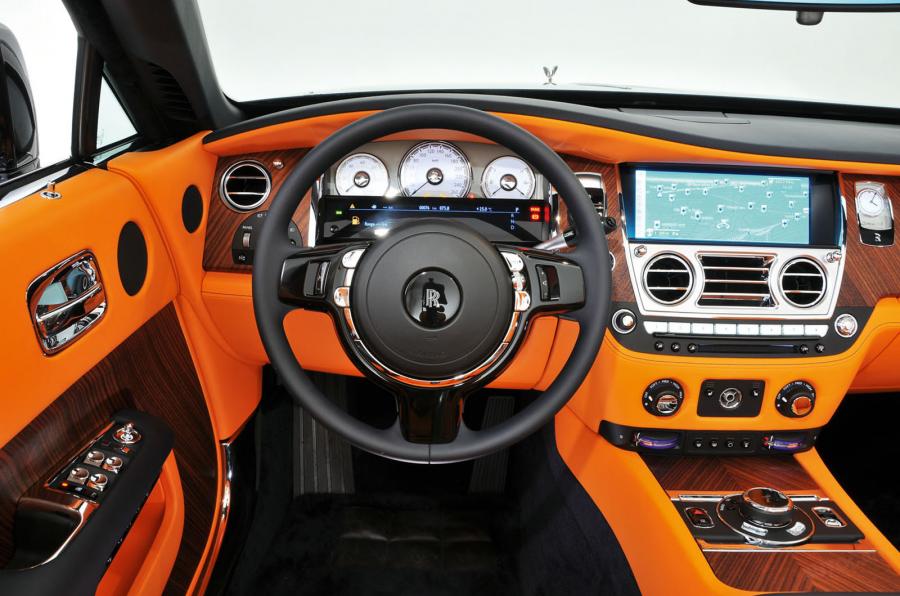 A huge bi-turbo V12 unit with a swept volume of 6.6 liters is installed under the hood of the car. Engine power is stated at 563 hp, and the peak torque is 780 Nm. 100 percent of the traction is transmitted to the rear axle by means of an 8-speed automatic transmission. To accelerate to 100 km / h the Dawn requires 4.9 seconds and its top speed is 250 kilometers per hour.
One of the most interesting features of filling a technical is a branded SAT system (Satellite Aided Transmission), which adapts the transmission mode under the driving conditions, based on the data received by GPS.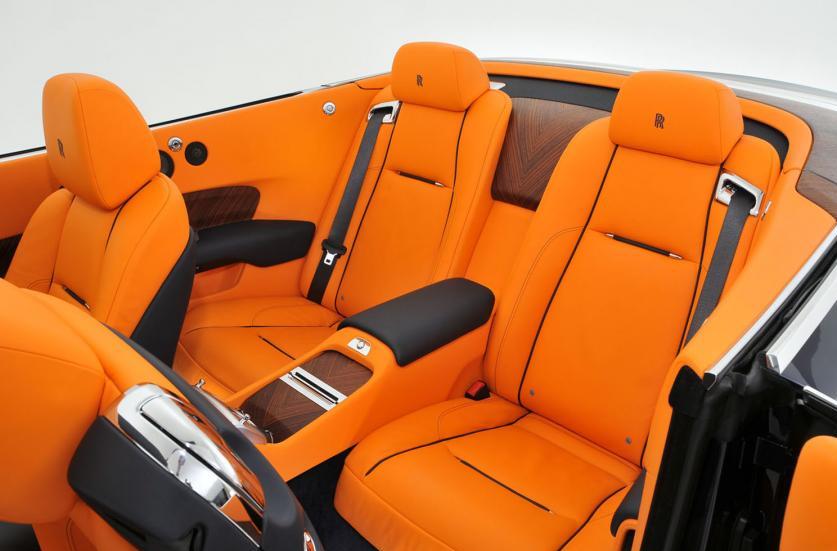 Classy interior can be decorated with any whim of the customer into account. He can choose the type of wood, leather, decorative inserts (e.g., chrome) and so on. By default the car is equipped with four-zone climate control, premium audio system with sixteen Bespoke speakers which can be adjusted individually.
In addition, the standard version of Rolls-Royce Dawn will include adaptive headlights, automatic detection of pedestrians and animals on the road, adaptive cruise control, satellite navigation system and the Bespoke function of active noise control in the cabin.

Sales of Rolls-Royce Dawn will begin in the first quarter of 2016. The price so far had not been announced, but it is expected that the price will exceed $ 300,000.
There are photos of the
interior and exterior of the car Rolls-Royce Dawn (2016)
category ROLLS ROYCE posted on the site. All photos of the car Rolls-Royce Dawn (2016) can be downloaded for free on the PC.