Renault Megane 4 (2016) Photo & Video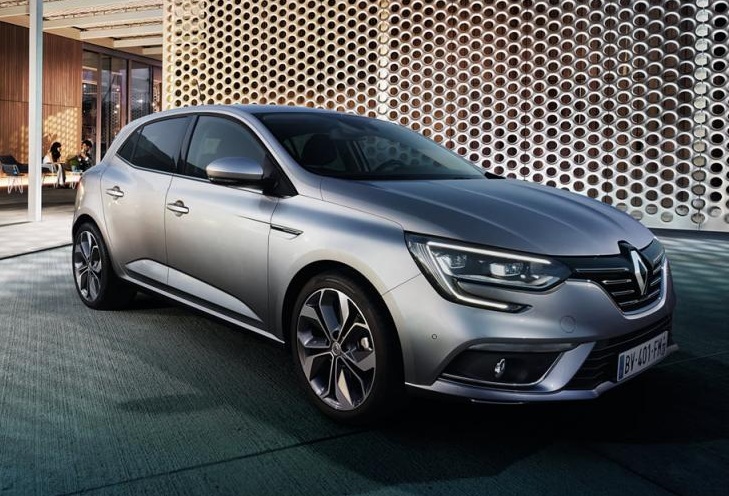 French Auto Company Renault has recently introduced a new, fourth generation Megane model. Official debut of the novelty will take place only at Frankfurt Motor Show in the end of September. But we can already learn some details about the model from its official photos that has leaked to the web.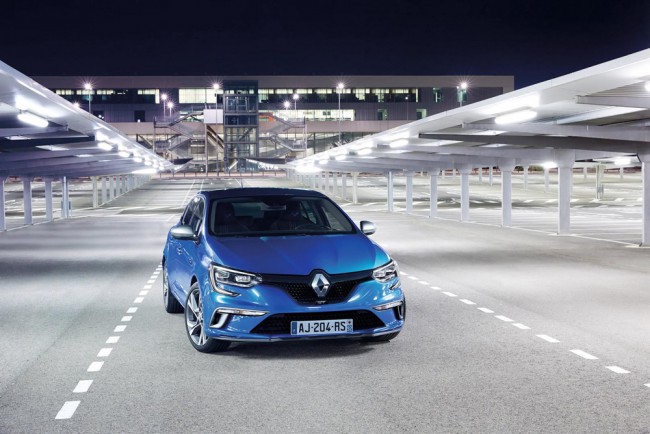 It is noteworthy that CMF (Common Modular Family)modular platform, developed and applied to the models of the Renault-Nissan alliance was chosen as a base for Renault Megane 4. The Exterior is executed in the style of current Renault lineup in the manner of Espace and Talisman models. The car body has acquired more distinct sporty lines.
4th generation Renault Megane has added 28 mm in its wheelbase (up to 2669 mm in total) and 57 and 39 mm in the front and rear track respectively. Upgraded Renault Megan 2016 will differ from the predecessor mainly by the new lighting fixtures, bumpers, grille and spoiler. Though an overall silhouette of the model still remains recognizable.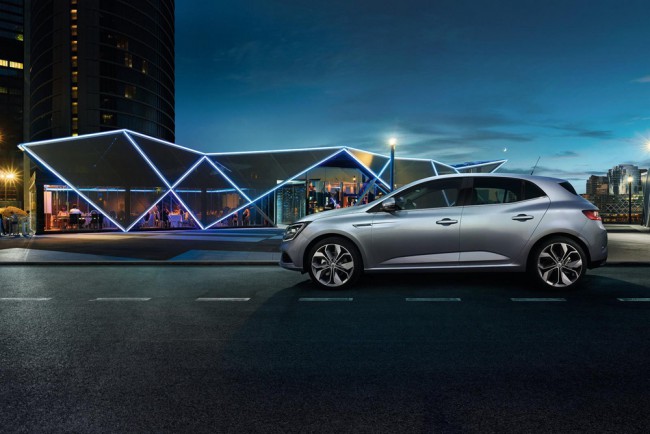 The interior of Renault Megan 2016 was not reflected in the official photos, but according to rumors, we should expect a very classic design that has a lot to do with the "generation 2008". Moreover the novelty will receive brand new sports seats with a magnificent leather finishing. A central place in the interior is given to LCD screen of 7 or 9 inches (depending on configuration), but the car's dashboard is 100% digital.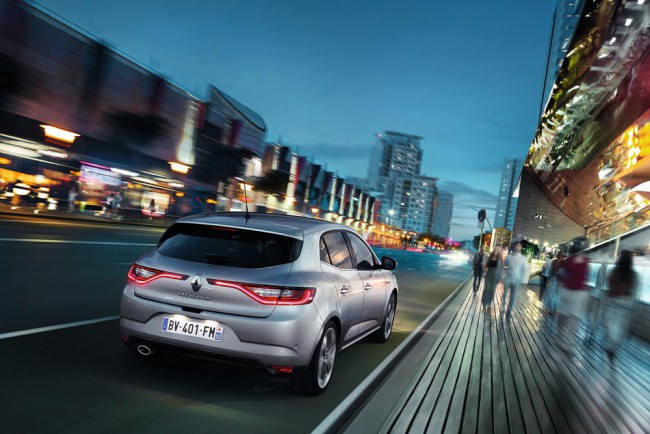 4th generation Renault Megane saloon provides good ergonomic characteristics to the driver: automatic gearbox with "hand-in mode" features and a steering wheel placed under the "petals". In addition to that all passengers will be provided with a relevant comfort by the two-band climate control.
The official lineup of engines is yet unknown, however according to experts the engines range will include four petrol and four diesel units. It is expected that the car will have two types of transmission: a six-step "mechanics" or an automatic alternative with the same modes range.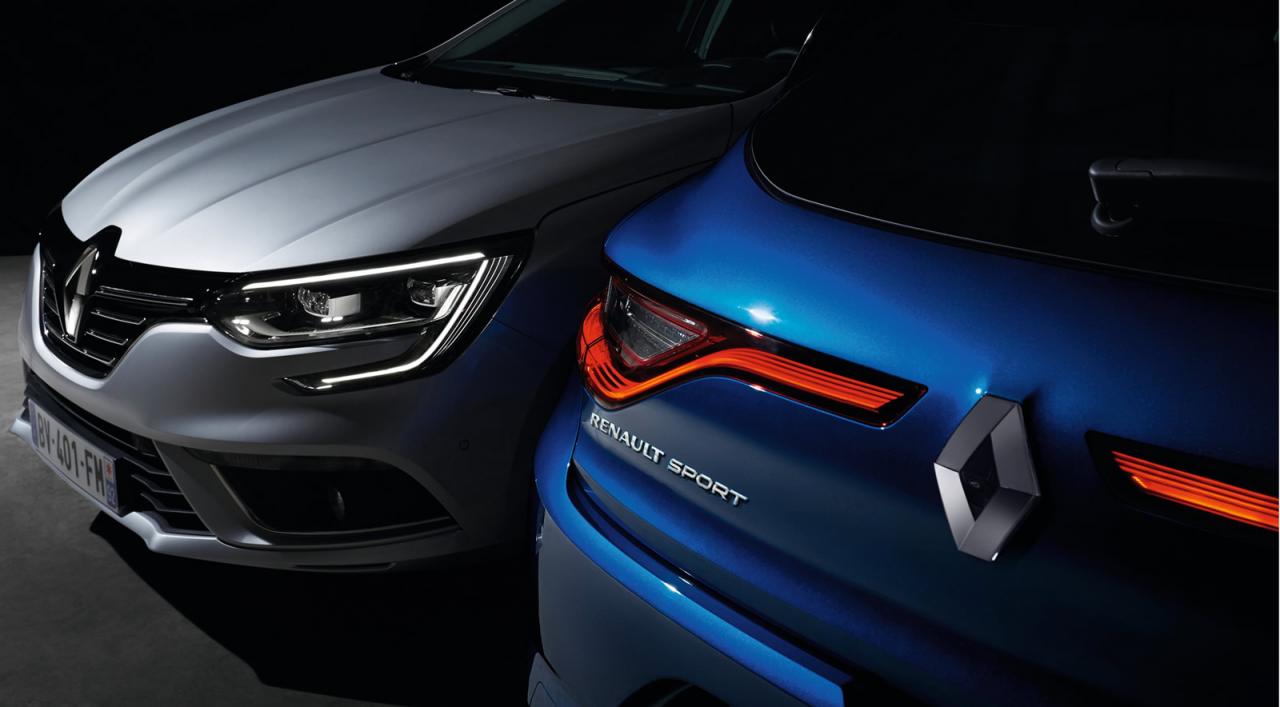 In addition to the standard 5-door version, Renault Megane 4 will have a "racing" GT-version. It will differ from the basic model by more "aggressive" bumpers, coarse grille, 18-inch wheels, suspension retuned for the active ride, Iron Blue color inaccessible in other modifications and its own engine unit.
Official sales of sedan and hatchback modifications of Renault Megane 4 will start this winter.
There are photos of the
interior and exterior of the car Renault Megane 4 (2016)
category RENAULT posted on the site. All photos of the car Renault Megane 4 (2016) can be downloaded for free on the PC.