Kia Quoris 2015 Photo & Video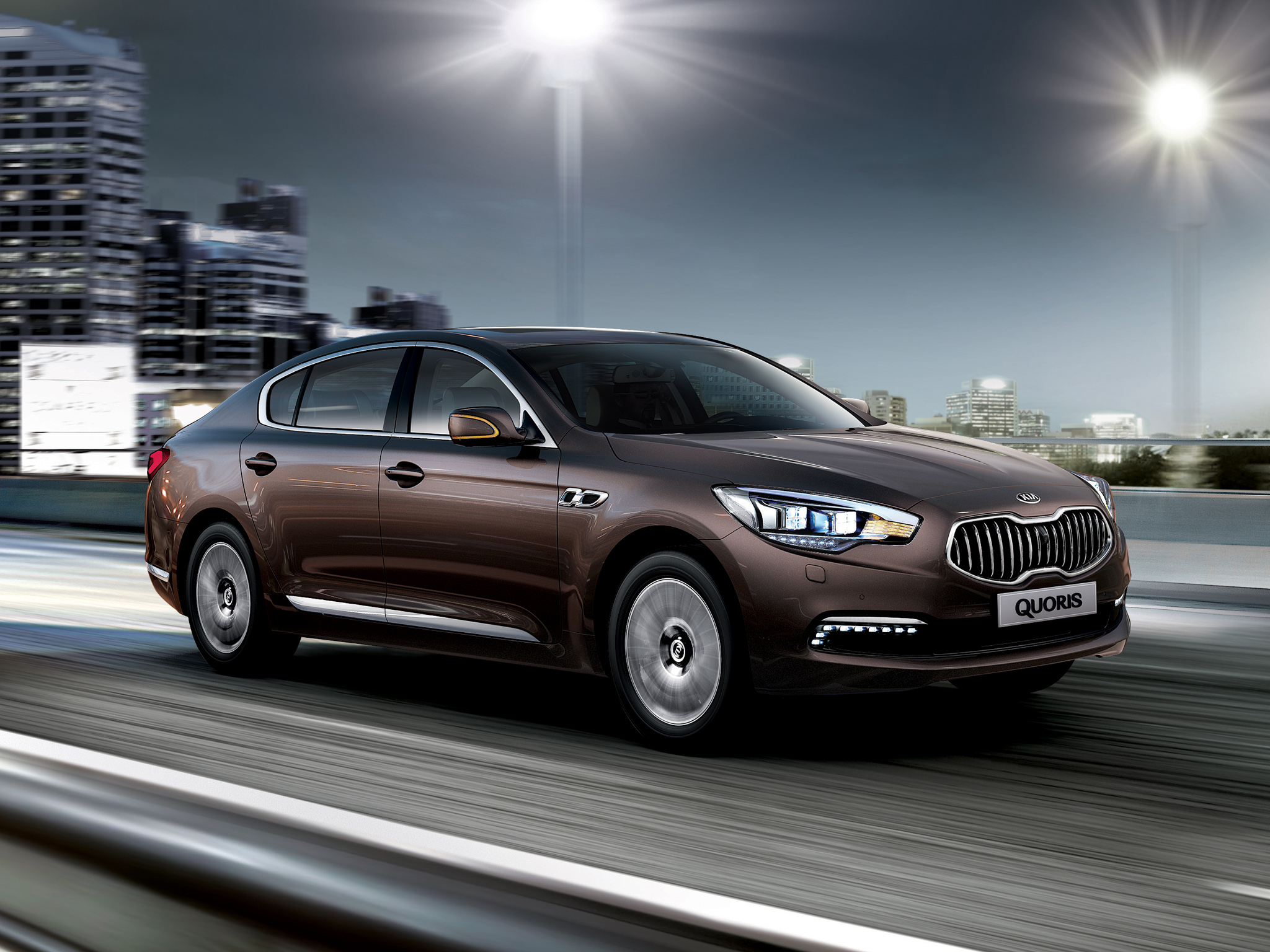 The Korean company Kia has discovered a completely new direction of production in the middle of last year by presenting their first-class car model. Novelty got the name of Quoris. The price of the sedan is expected to be one of the most affordable in its class.
The exterior of Kia Quoris is consistent with the declared car class: a five-seater sedan is modern and original in a unique manner so it is guaranteed to stand out from the rest and to draw the attention. All the lines of the car has smooth character precisely adjusted to each other creating a distinguished look of KIA Quoris.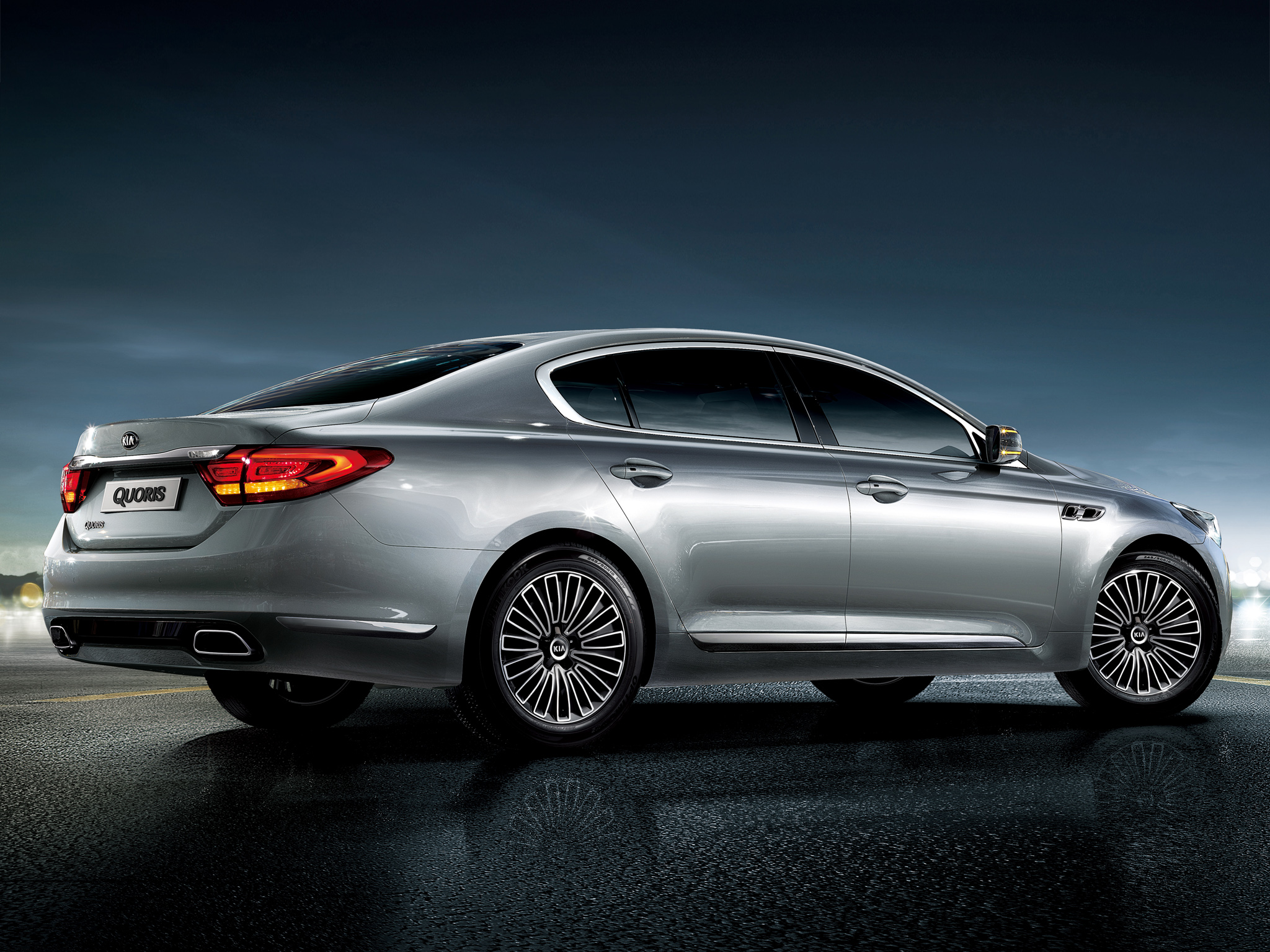 In terms of dimensions, the new model is 5090 * 1900 * 1490 mm, with the wheelbase of 3045 mm and the ground clearance in the case of standard suspension of 150 mm. The minimum curb weight of the vehicle does not exceed 2005 kg, and the luggage capacity is 455 liters.
The interior of KIA Quoris is spacious enough and its finishing meets the highest standards of a first-class car: with an abundance of high-quality leather and numerous inserts of different materials. The layout of the front panel, dashboard and center console is quite ergonomic, there should be no difficulties of access. The steering wheel is comfortable and functional, allowing to control quite a number of different systems not being distracted from the road.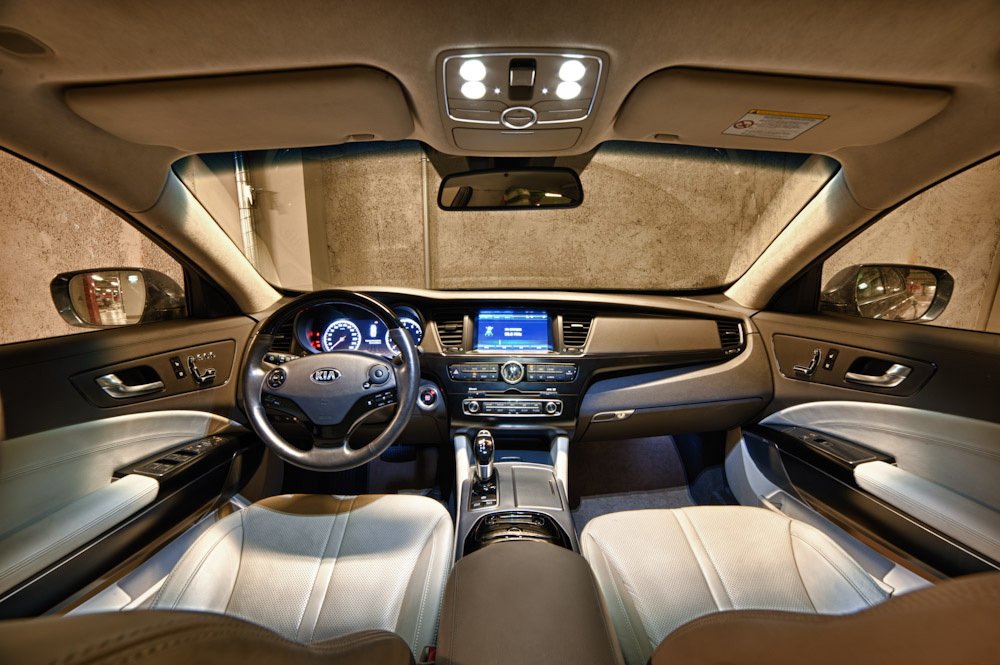 The Korean automaker has prepared only a six-cylinder gasoline V-engine with a swept volume of 3.8 liters (3778 cm3) and a maximum power of 290 hp at 6200 rev / min. These features are quite enough to disperse the car to a maximum of 240 km / h, or to raise the speedometer from 0 to 100 km / h in just 7.3 second that is more than just a good result for the car of its class.
Just like any other luxury car, Kia Quoris features a whole set of different systems to ensure the highest level of safety for the driver and its passengers. In addition to that, the safety is provided by the front, side and knee airbags, with active head restraints, electric parking brake, automatic door locking when driving and automatic unlocking in the event of collision.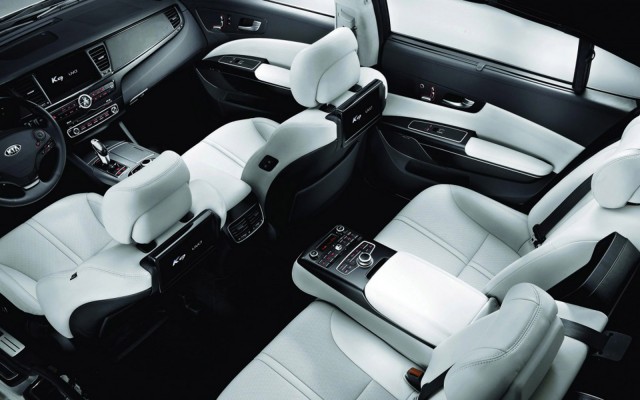 Even the basic version of Kia Quoris will have a wide range of equipment: fog lights, alloy wheels 18 inches in diameter, full-size spare wheel, tinted rear side windows, heated windscreen, rain sensors, full power, xenon headlights, filter of sunlight on the windshield and front side windows, heated front and rear seats, rear and side curtain, parking sensors, rearview camera, Cruise Control, Lexicon audio system with 17 speakers, power JBL, Bluetooth and USB support, iPod navigator, climate control, door closers, and many others…
There are photos of the
interior and exterior of the car Kia Quoris 2015
category KIA posted on the site. All photos of the car Kia Quoris 2015 can be downloaded for free on the PC.