Honda Pilot 3 Photo & Video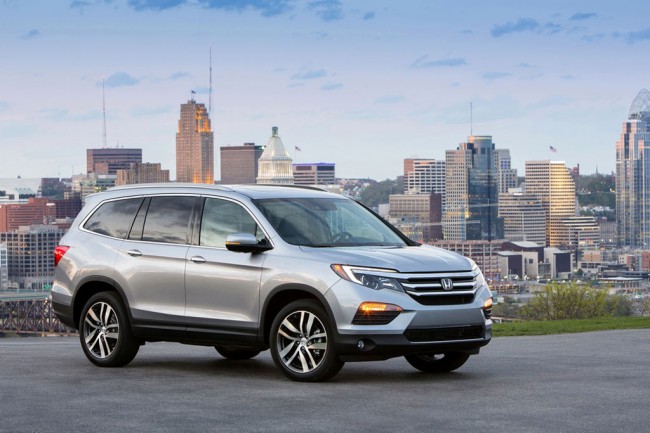 The premiere of Honda Pilot 3 crossover of a new generation took place within Chicago Auto Show in February 2015, though official photos of the novelty leaked to the network even a few hours earlier…
The design of a new Honda Pilot 2016, compared to the previous generation car model has changed dramatically. The appearance has lost brutality and angular shapes, which have been replaced by a completely different, more fluid shape. The 3rd generation Honda Pilot has received a diode lighting fixtures, new bumpers, grille-style CR-V IV, plus reissued and updated glazed roof line.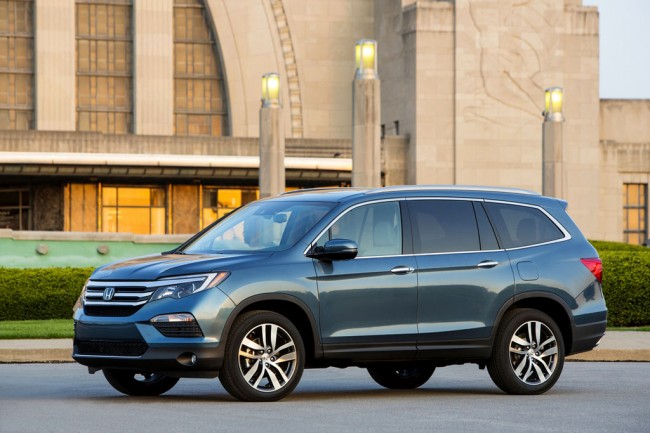 The Interior design of a new Honda Pilot (2015-2016) is more contemporary: it has different nozzles ventilation the shape, new steering wheel and dashboard panel, 8-inch touch screen multimedia system in the center console. Meanwhile a traditional gearshift lever has been replaced by a button mode transmission.
The dashboard is equipped with digital speedometer and odometer while fuel level and coolant temperatures are displayed in a semicircle separated by a board computer screen. The crossover's multimedia and navigation systems are integrated with a smartphone.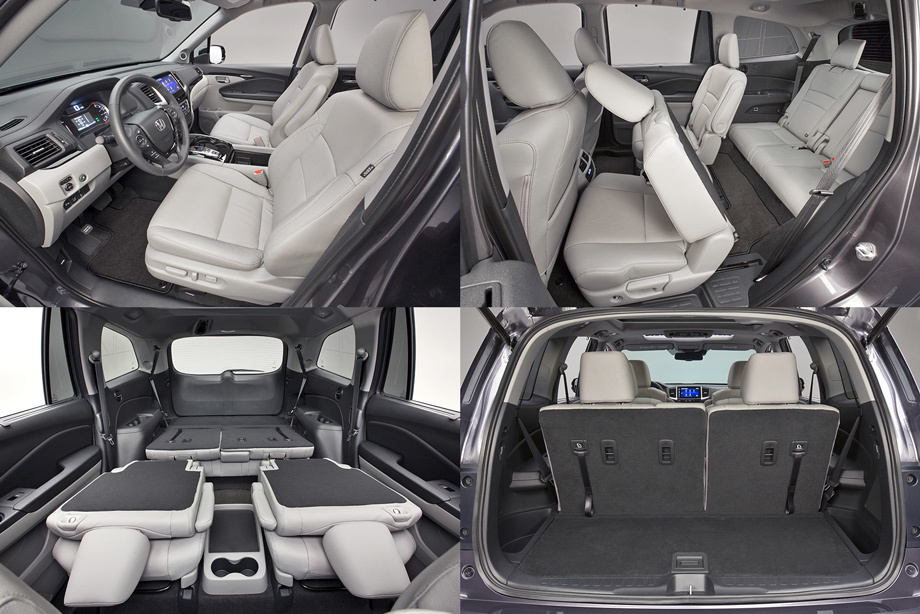 The interior still has three rows of seats and is able to accommodate up to eight people, including the driver. However, the client may choose to have modification with two back chairs instead of a whole back sofa. The new generation Honda pilot has all possible sorts of compartments for small things, sockets, jacks for headphones and so forth. Thus the Japanese manufacturer believes the new car now has everything a modern family might need.
Honda Pilot became a nine centimeters longer and 136 pounds lighter. Capacity of the only available 3.5 V6 i-VTEC engine is 283 hp. As a bonus feature, the manufacturer promises a substantial fuel savings as compared with the previous generation car model.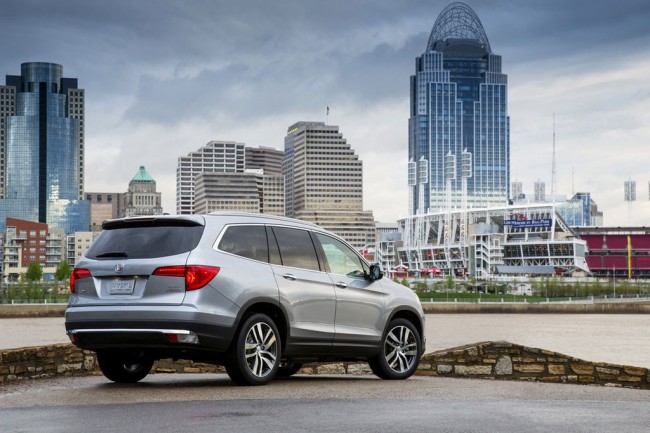 In addition, new Honda Pilot has acquired an expanded list of standard equipment and a number of options that were previously unavailable. For example, a base version of a crossover already has a steering wheel and first and second row seat heating. For a surcharge the crossover  might be additionally equipped with a panoramic roof, 20-inch wheels, adaptive cruise control, Lane Departure, warnings of frontal collisions, etc.
First sales of Honda Pilot 3 should start in the middle of 2015.
There are photos of the
interior and exterior of the car Honda Pilot 3
category HONDA posted on the site. All photos of the car Honda Pilot 3 can be downloaded for free on the PC.