GAC GS4 Photo & Video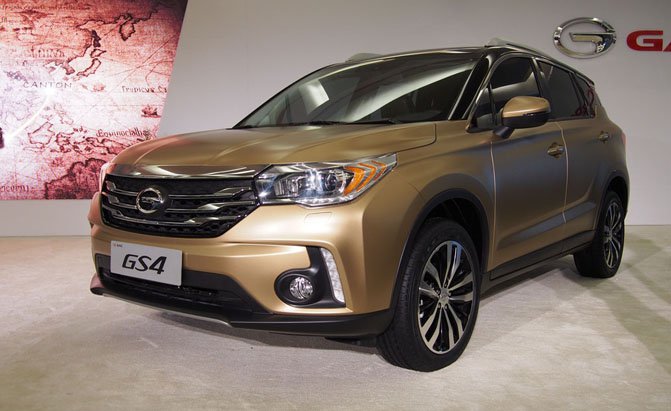 Chinese manufacturers are rare guests at the motor show in Detroit, but Chinese company GAC often brings its trends overseas. And this year was not an exception – the world debut of the compact crossover called «GS4» took place at the North American Motor Show.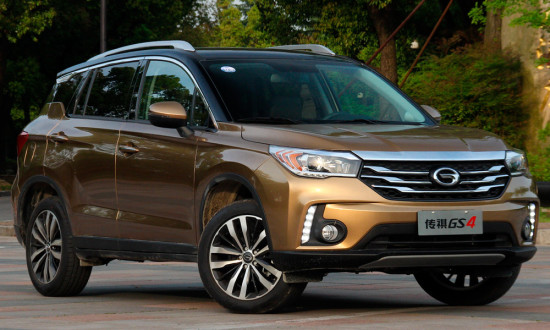 The exterior of GAC GS4 is quite harmonious, and it fully meets the current trends of the auto fashion. In the exterior outlines of a crossover on might find several "quotations" from Korean, Japanese and European car models, but in general the Chinese novelty looks quite interesting.
Dimensions of external perimeter of the car are as follows: length – 4510 mm, width – 1677 mm, height – 1677 mm with a wheelbase account for 2690 mm and ground clearance – 190 mm.
The interior of a crossover has a stylish and modern design – multi-wheel, informative dashboard with color display, a large center console with screen and multimedia center and original air conditioning system. The car salon is decorated with high quality materials and is able to accommodate five adults.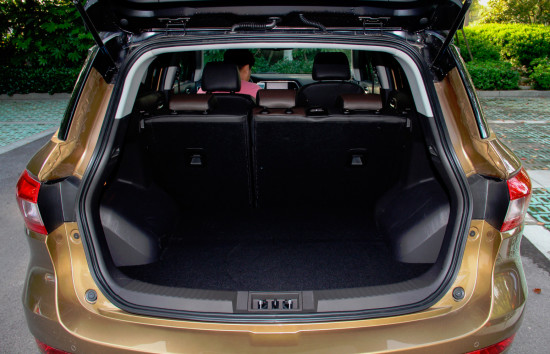 The volume of cargo compartment varies from 450 to 1410 liters and with folded rear backrest a flat floor is obtained. The cargo "underground" contains a spare wheel and a jack and it also has different additional niches for tools.
GAC GS4 has 2 types of petrol "turbo-four" to choose from – a 1.3-liter, giving out 137 horsepower and 202 Nm of torque, and a 1.6-liter that generates 160 "horses". Both engines work in partnership with a 5-speed "mechanics" or a 7-band "robot" that send traction on the front wheels.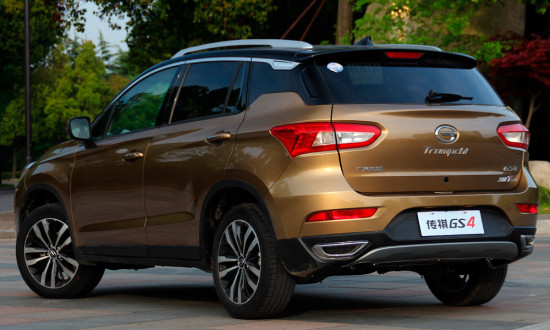 The compact SUV is built on the front-drive architecture with MacPherson struts in the front and a multilevel suspension at the rear axle. The steering mechanism in «GS4» is equipped with electric amplifier, and all four wheels have disc brakes with ABS and EBD.
Even the basic version of GAC GS4 is equipped with electropackage, central locking with remote control, regular "music" with four speakers, front airbags, rear parking sensors, air conditioning and ABS and EBD technology.
It is expected that over the 2015 GAC GS4 will become available in the international market.
There are photos of the
interior and exterior of the car GAC GS4
category Other posted on the site. All photos of the car GAC GS4 can be downloaded for free on the PC.