Citroen C-Elysee (2017) Photo & Video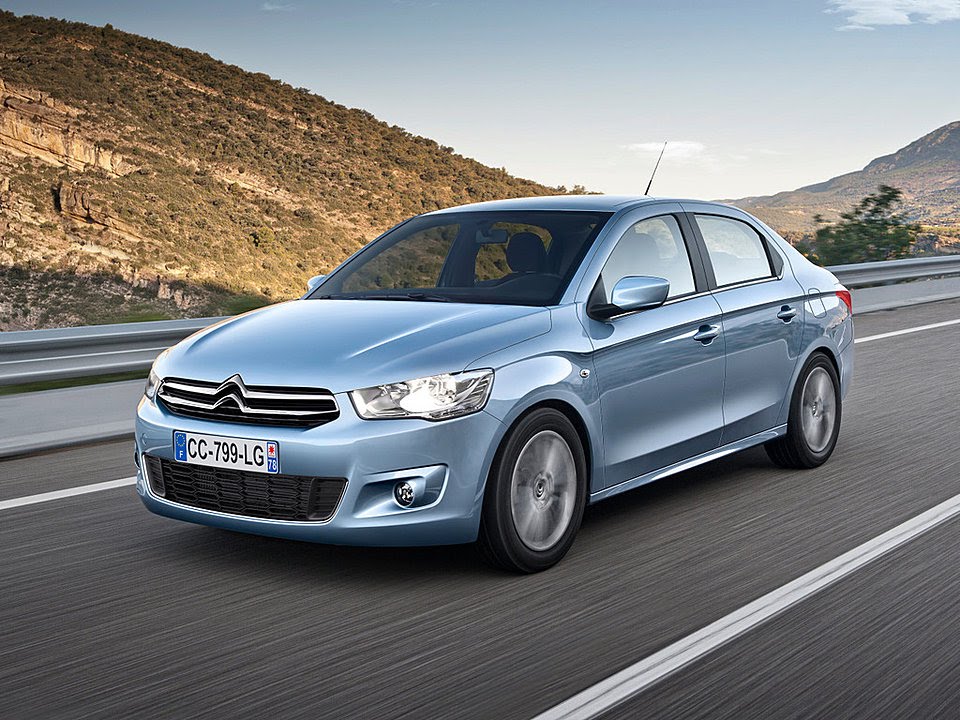 Citroen C-Elysee – is a subcompact budget sedan produced by the French automaker. The premiere of the four-door novelty took place in the fall of 2012 at the Paris Motor Show, and in mid-November 2016 the French Manufacturer conducted a planned modernization of the model.
The upgraded Citroen C-Elysee got a significantly refreshed appearance, received a new bumper, grille and lighting equipment, expanded the list of available equipment and acquired high-quality finishing materials.
Despite its "economy" class, the novelty can boast with a rather solid appearance. Overall dimensions of the sedan are located in the "mid-range", conforming fully declared class car: length – 4427 mm, width – 1748 mm, height – 1466 mm. The wheelbase of Citroen C-Elysee extends to 2652 mm, and there's a 140 mm gap under the "belly".
Interior of Citroen C-Elysee strives to follow the same line, creating a prestigious image of the car. The layout of the front panel is ergonomic enough, and the main focus is placed on a 7-inch screen multimedia complex.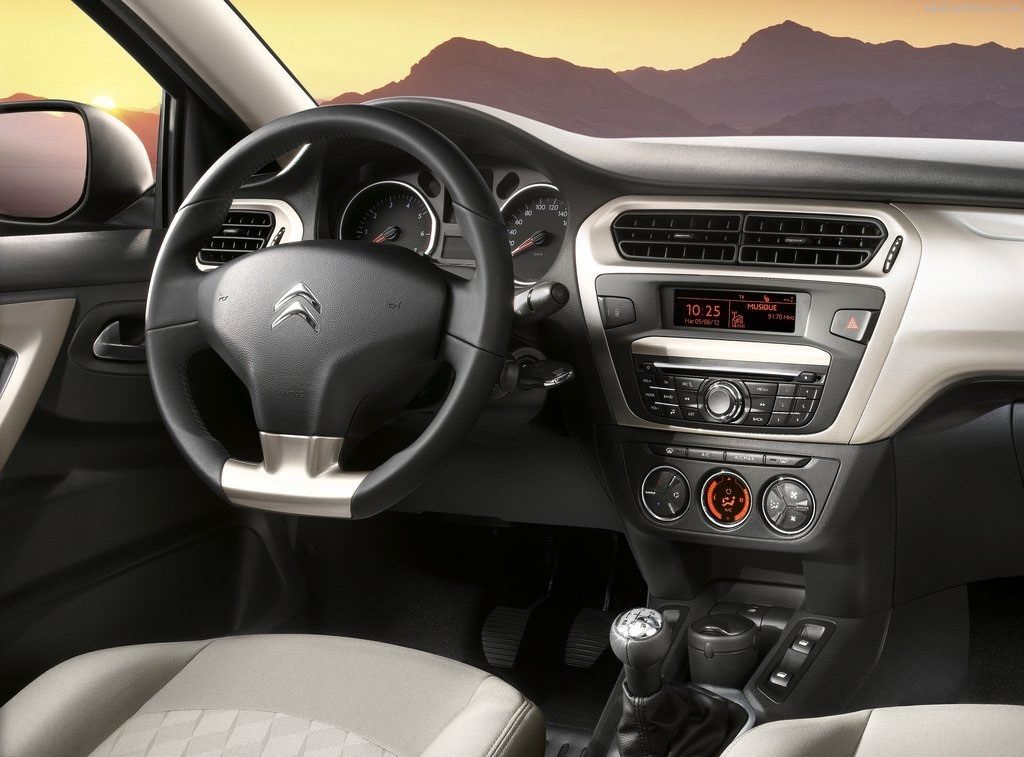 Front seats have some semblance of side support, but it is only a visual simulation. Rear seats have quite enough leg space, though tall passengers still risk to bury the ceiling.
Luggage compartment of Citroen C-Elysee is capacious enough (its volume in standard form reaches 506 liters), but the shape is not optimal. Rear sofa folds in two parts, increasing the reserve space nearly twice, but does not provide a flat cargo area.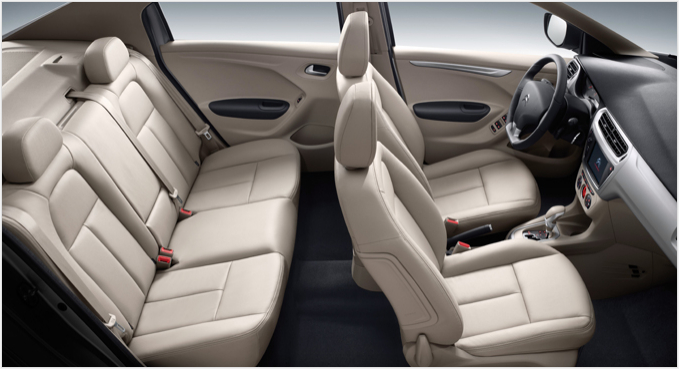 The upgraded sedan has retained its power palette unchanged, with the addition of a 6-speed automatic Aisin transmission. C-Elysee Chassis got a reinforced structure, as well as the corresponding suspension now has special settings to ensure comfortable travel on any road conditions.
Easy handling when making maneuvers ensures informative steering with electro-hydraulic amplifier. All four wheels are equipped with disc brake system with ABS, EBD and AFU (emergency brake).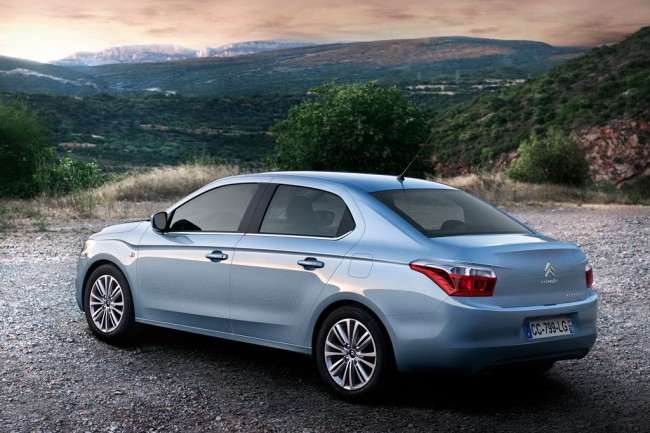 «In the base» the upgraded Citroen C-Elysee got yet another bag, more contemporary front seats with height adjustment function (for the driver) and heating, fog lights, folding sofa, as well as air conditioning. In addition, a wide range of additional options is available for an extra fee.
There are photos of the
interior and exterior of the car Citroen C-Elysee (2017)
category CITROEN posted on the site. All photos of the car Citroen C-Elysee (2017) can be downloaded for free on the PC.