Chery Tiggo 3X (2016-2017) Photo & Video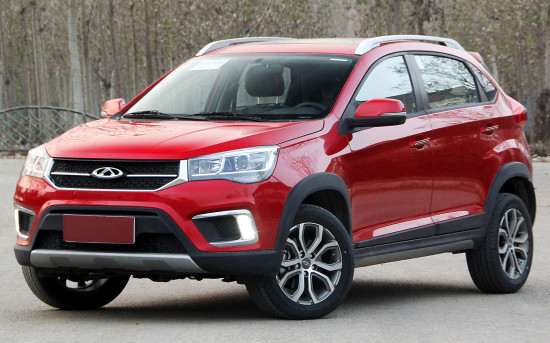 At the international Beijing Auto Show kicked off in late April 2016, the Chinese company «Chery» has introduced a whole scattering of interesting new products, and one of the debutants of the exhibition was a subcompact crossover called «Tiggo 3X», aimed primarily at young audience. At home, in the Chinese market the novelty went on sale in October 2016.
This time the designers of the brand have done their best and created a really beautiful, stylish and spectacular SUV, which will definitely stand out among even more famous "classmates".
The subcompact crossover is 4200 mm long, 1760 mm wide, its wheelbase stretches to 2555 mm, and its height does not exceed 1570 mm. Versions with a manual transmission has received a ground clearance of 186 mm, while their "automatic" brothers got 178 mm.
The interior of the new SUV, as well as the exterior, is decorated with an eye on the youth and throughout diluted by contrast entourage. The center console is executed in a minimalist style – the dominant emphasis here is made on the 8-inch touchscreen infotainment complex, which has absorbed most of the management functions.
The salon of the novelty promises comfortable accommodation and plenty of free space for four adult passengers. Front seats are equipped with unobtrusive lateral support and a solid range of adjustments.
The luggage compartment of the subcompact crossover by the standards of the class is very capacious – 420 liters of volume in a "stowed" state. Rear sofa folds in two unequal parts and increases the supply of space by more than three times, though does not form a flat "rookery".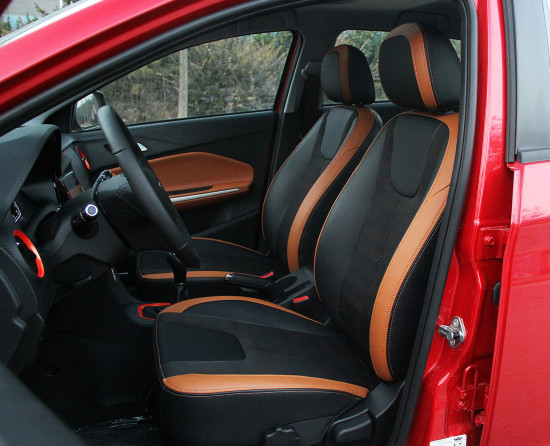 Chery Tiggo 3X is equipped with uncontested 1.5-liter gasoline unit characterized by 16-valve timing and a distributed supply of fuel, which is capable of developing 106 horsepower at 6,000 revolutions / minute and 135 Nm of torque at 4500 rev / min.
The engine is paired with a 5-speed "mechanics" or a 4-step "automatic" and a front-wheel transmission, whereby the car develops a maximum of 160-170 km / h and "destroys" not more than 5.9-6.1 liters of fuel per a combined "hundred".
By default, the crossover is equipped with 15-inch wheels, ABS, EBD, dual airbags, air conditioning, power windows on all doors, sound system with two speakers and the USB-port as well as external mirrors with electric drive and heating.
The "Maximum" complete set in this respect is much more interesting: it as multimedia system with 8-inch screen, built-in navigation system, "music" with four columns, "leather" trimming, cruise control, ESC, EBA, TSC, HHC, electric sunroof, 17-inch wheels, etc.
There are photos of the
interior and exterior of the car Chery Tiggo 3X (2016-2017)
category CHERY posted on the site. All photos of the car Chery Tiggo 3X (2016-2017) can be downloaded for free on the PC.