Alfa Romeo Giulia Photo & Video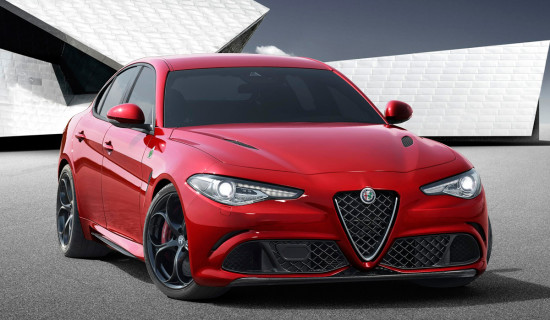 On June 24, 2015 a new D-class sedan «Giulia» was officially presented to the Public  in Alfa Romeo Museum near Milan, straight in its "top" Quadrifoglio Verde (QV) version. The date was chosen to signify 105th anniversary of the Italian brand. The World debut of a novelty will take place at Frankfurt auto show this autumn and it should reach European consumers by spring 2016.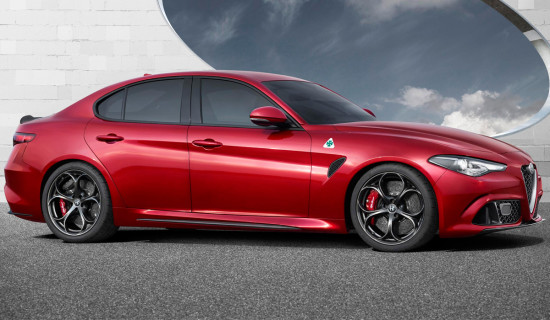 The Italian Manufacturer managed to create a truly extraordinary car. Alfa Romeo Giulia has all the chances to become unconditionally recognizable thanks to its outstanding appearance with perfectly cut out exterior lines. Aggressive lighting, relief bumper, swift silhouette and powerful backside with a large diffuser, spoiler and a quartet of tubes – the exterior of Giulia looks dangerously audacious. However, this mainly refers to Quadrifoglio Verde (QV), the «basic» Giulia will have a more discreet look.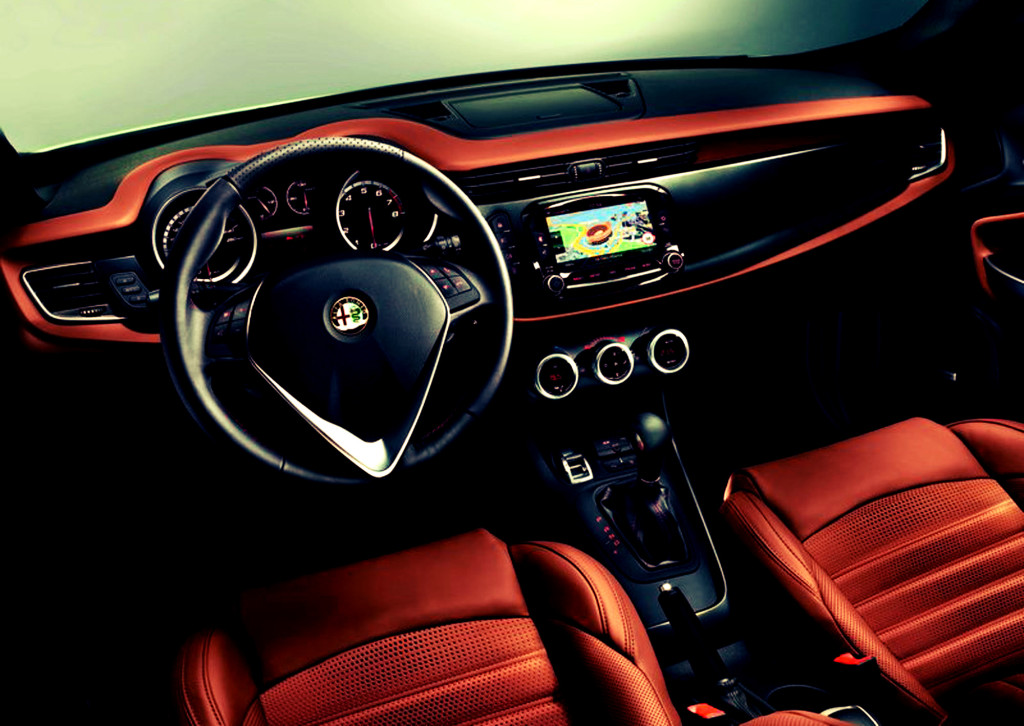 The interior of Alfa Romeo Giulia is equally impressive – a sporty Multifunctional steering wheel with a red starter button, stylish "shield" devices with a pair of "wells", multicolor display and a beautiful front panel with sweeping curves. The center multimedia and climate control console is rolled out towards the driver, similar to BMW latest car models. "Top" version Giulia will receive bi-xenon optics, multimedia center with colored "TV", dual-zone "climate", multifunctional steering wheel, premium audio system, and some other "pleasant" options.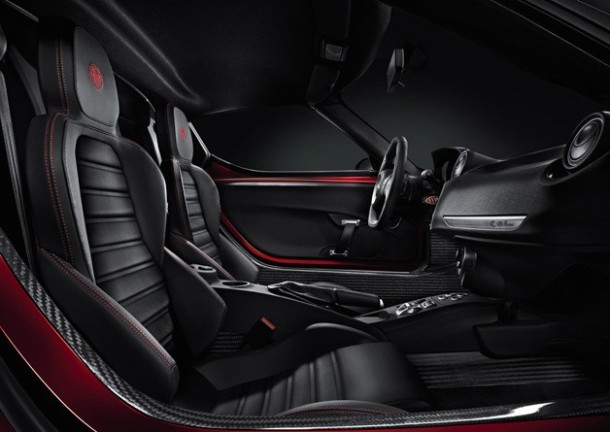 The interior of "Giulia" is executed in high quality materials – sturdy plastic, leather, aluminum inserts and carbon fiber. Front seats of a sedan have acquired a thoughtful profile, clearly defined support rollers on each side and a large range of settings.
The car has received a turbocharged 510-horsepower V6 petrol engine with a working volume of 3.0 liters, which was created in collaboration with Ferrari specialists. The car is able to accelerate from 0 to 100 km / h in just 3.9 seconds.
Depending on configuration, Alfa Romeo Giulia can be equipped with both back and four wheel drive. The car will be optionally equipped with an Active Roll Control system, suppressing the body roll in cornering. All configurations of Giulia, including the base version, will get a DNA system, regulating the electric power steering, and the response to pressing the gas pedal.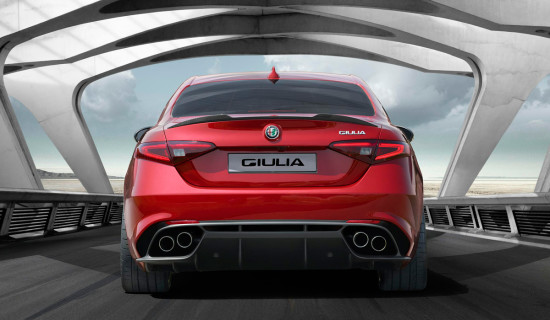 According to preliminary data, Alfa Romeo Giulia will become available in Europe in the spring of 2016.
There are photos of the
interior and exterior of the car Alfa Romeo Giulia
category ALFA ROMEO posted on the site. All photos of the car Alfa Romeo Giulia can be downloaded for free on the PC.