Infiniti Q60 (2017) Photo & Video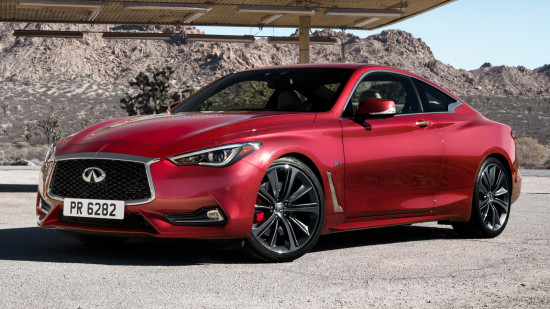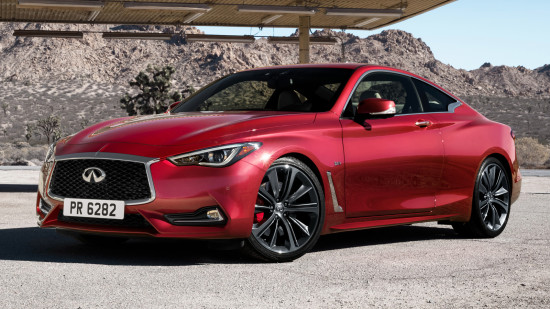 The 2nd generation Infiniti Q60 was first presented to public in January 2016 at the stages of Detroit Motor show. In the US, sales of sports car began in September 2016 and in the beginning of 2017 the novelty has started to actively conquer international markets.
Compared to the predecessor the upgraded sedan has changed beyond recognition – the sports car has grown in size, received far more audacious proportions and tried on completely new technical components. The "second" Infiniti Q60, dressed in "family" design of the Japanese brand differs with emotional and expressive style and sporty proportions.
The Japanese two-door premium sedan has the following dimensions of the body: 4683 mm long, 1850 mm wide and 1385 mm high. Its wheelbase stretches to 2850 mm. By default, the upgraded sedan is equipped with 19 inch wheels, and for a fee – with 20-inc "rollers". The luggage compartment of the 2nd generation Infiniti Q60 in a normal state reaches 342 liters of space.
The interior of the 2nd generation Infiniti Q60 looks attractive and expensive. The dashboard is not overloaded with unnecessary information, looks modern and uncluttered, and a multifunctional "bagel" in its entire appearance corresponds to the premium status of the sedan.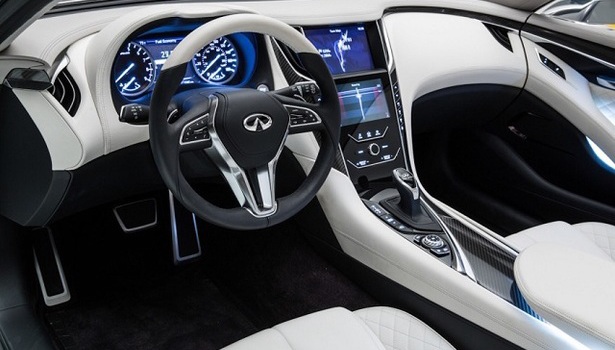 The interior is decorated with moderately soft and expensive-looking plastics, lacquered "decor" in the center console, aluminum, leather and ebony inserts…
Salon decoration of the new Infiniti Q60 is organized according to the formula "2 + 2", which means that the rear seats are suitable for children rather than for adult passengers. But the front riders would feel as comfortable as possible – they are offered relief and ergonomic chairs with a variety of electrical adjustment and optimal lateral and lumbar support.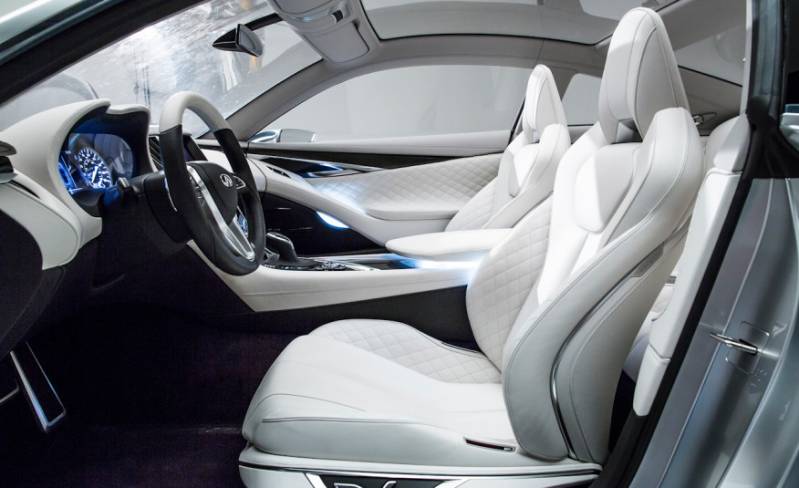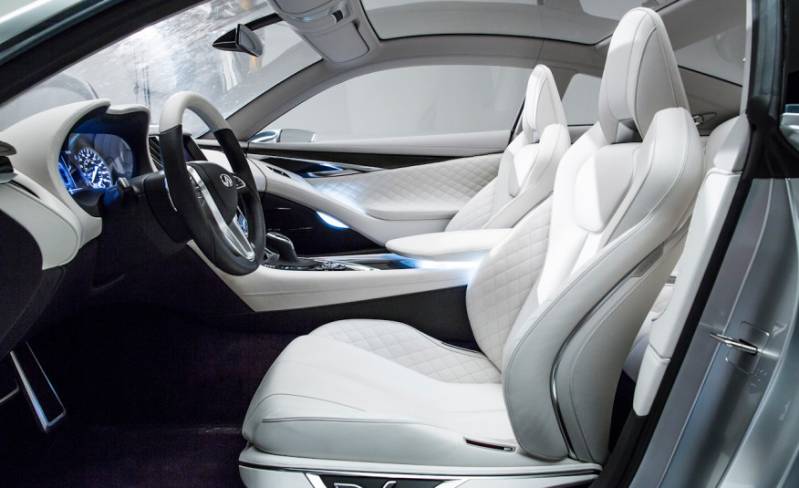 The 2nd generation Infiniti Q60 is offered with three petrol units, which are combined with no alternative 7-band "automatic" and rear-drive transmission. For a surcharge the sports car can be set with an all-wheel drive system guiding the entire stock of traction to the rear wheels, yet if necessary, to throwing up to 50% to the front axle.
At the heart of the new Infiniti Q60 of 2017 model year lies a posterior-drive Nissan FM chassis with two-arm suspension in front and a multi-link architecture in the rear (optionally the coupe might be equipped with electronically controlled shock absorbers).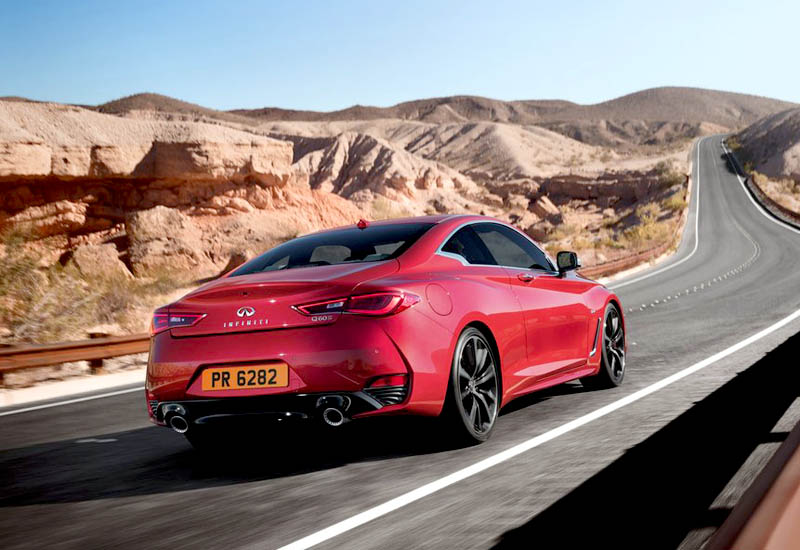 The standard equipment of the coupe includes: a set of airbags, LED optics, 19-inch "rollers", two-zone "climate", multimedia complex, panoramic view camera, leather trimming, Bose sound system, internal memory, electric front seats and electronic steering.
In addition, the novelty "sports with" motion control and containment systems in a strip, parking assistant, interference detection technology and a bunch of other "widgets".
There are photos of the
interior and exterior of the car Infiniti Q60 (2017)
category INFINITI posted on the site. All photos of the car Infiniti Q60 (2017) can be downloaded for free on the PC.