Volvo XC90 Excellence Photo & Video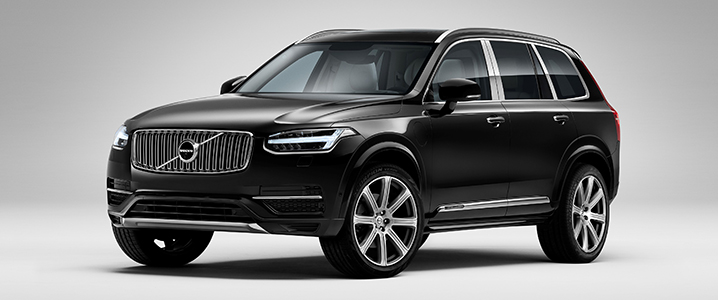 At the International Motor Show in Shanghai on April 20 Volvo Cars presented a new model of Volvo XC90 – Excellence, the most luxurious Volvo car for all of 88 years of history of the Swedish company.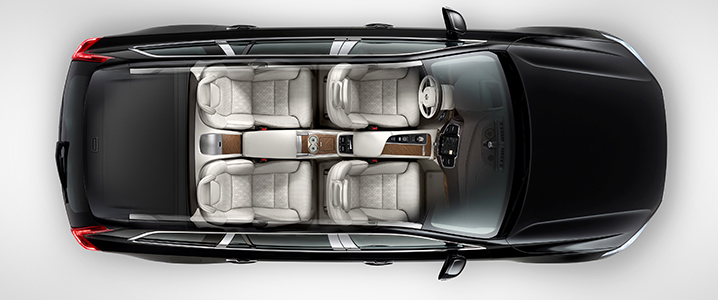 Designers and engineers have created a new Volvo XC90 Excellence with a special atmosphere of luxury featured by innovative solutions and Scandinavian design. In contrast to a 7-seat version of XC90, XC90 Excellence has only 4 seats, providing the rear seats passengers with additional space and superior comfort. This car model provides passengers with a first class comfort: spacious individual seats with adjustable seat back, massage, ventilation and a considerably increased foot space.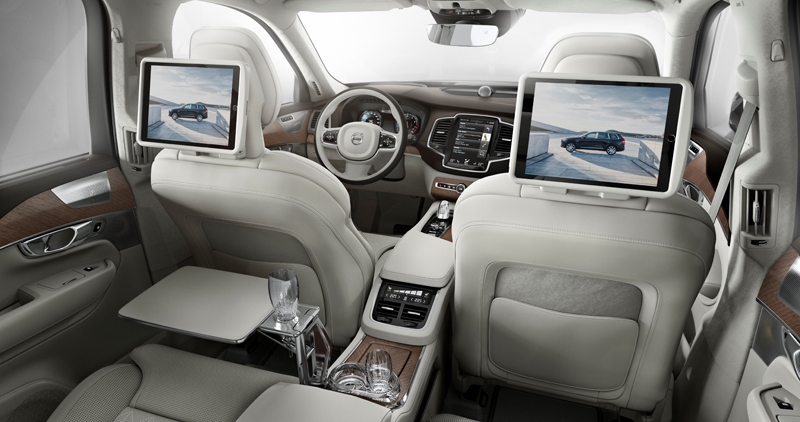 Passengers may use the a pullout touch screen with an access to all the necessary control functions, a folding table, a refrigerator, a compartment for bottles and glasses, coasters with function of heating and cooling and elegant handmade crystal glasses created by the leading Swedish glassware designer Orrefors.
XC90 Excellence offers footboards for passengers, excellent lighting in the cabin, additional storage space, unique leather trim of light or dark gray, partition in the luggage compartment, additional sound insulation in the cabin and noiseless PNCS tires (Pirelli Noise Cancelling System).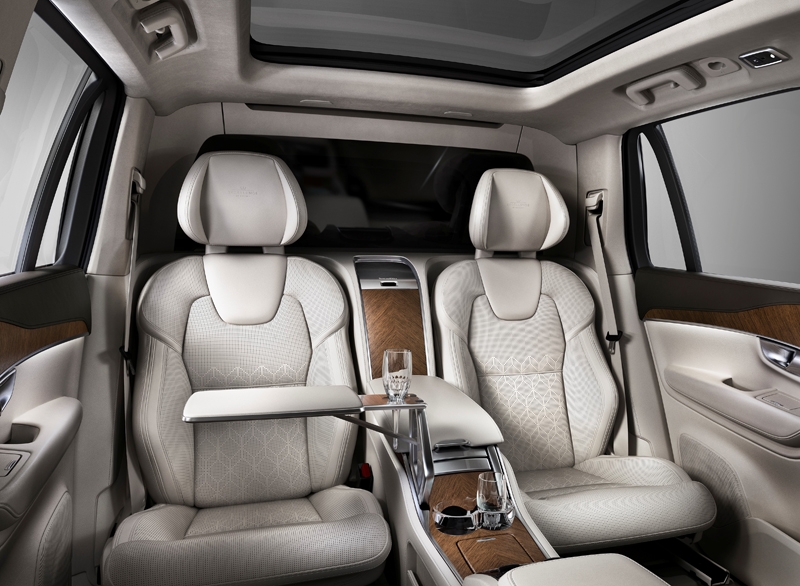 The XC90 Excellence passengers will be able to enjoy a special version of the audio system Bowers & Wilkins with 20 speakers offering superior quality spatial surround sound to the rear seats passengers. A unique CleanZone climate system has a built-in ionic air purifier that helps to remove dust and smoke particles from the air in the car salon.
XC90 Excellence model comprises of all the advanced features of XC90 model, including the world's best security solution, new engines and transmissions and the unsurpassed ratio of capacity and efficiency.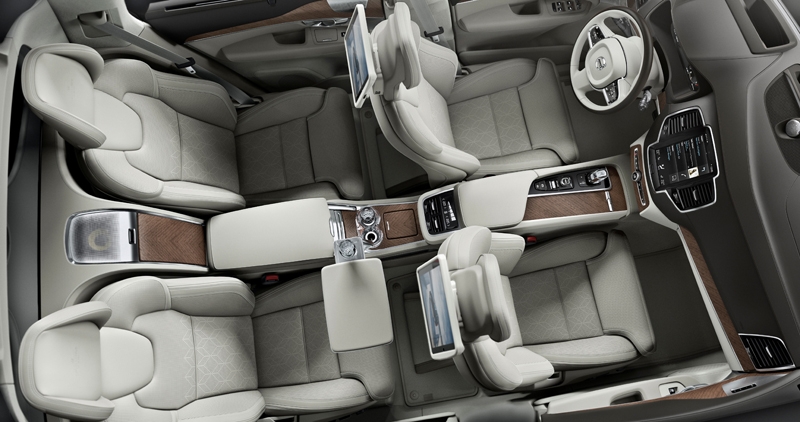 Volvo will start selling XC90 Excellence on a global scale later this year, while for a number of selected markets this model will be also available for online orders.
There are photos of the
interior and exterior of the car Volvo XC90 Excellence
category VOLVO posted on the site. All photos of the car Volvo XC90 Excellence can be downloaded for free on the PC.