Volvo V40 Cross Country (2016) Photo & Video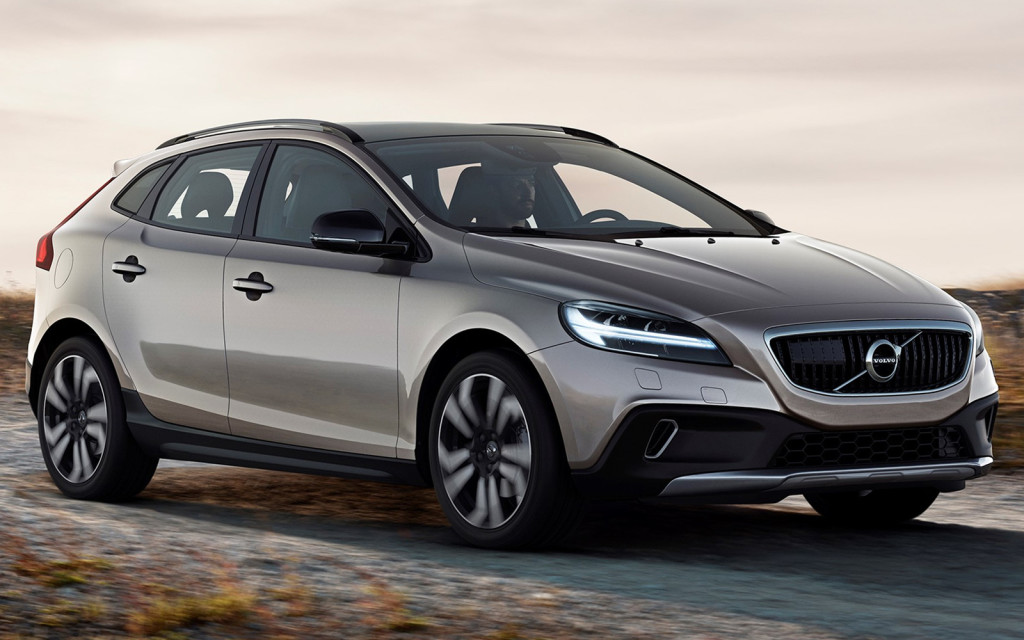 In March 2016 the upgraded hatchback Volvo V40 Cross Country will be presented to public at the Geneva Motor Show with a revamped exterior, expanded list of available equipment and slightly improved interior.
The five-door body of Volvo V40 Cross Country features a stylish and expressive design, and it differs from the standard Volvo V40 model only with a slightly increased ground clearance, plastic moldings on bumpers and sills plus standard 17 inch-wheel disks.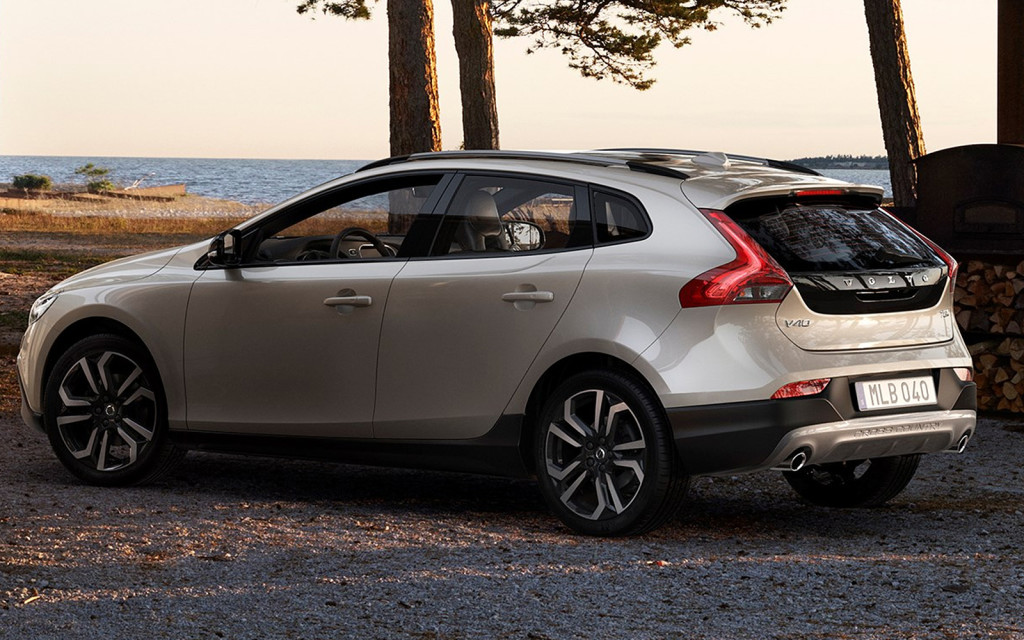 The length of the novelty counts 4370 mm with a 2646 mm wheelbase, width – 1783 mm, and height – 1458 mm. Ground clearance equals 144 mm. Cargo capacity of the new Volvo V40 Cross Country ranges from 335 to 1032 liters.
Inside the upgraded Volvo V40 Cross Country replicates a standard model: beautiful and contemporary design, quality materials and premium-level finishing. Front seats in the "off-road" hatchback are rather cozy with a well-developed profile, but the back sofa, despite a welcoming layout for two passengers, does not differ with excessive free space.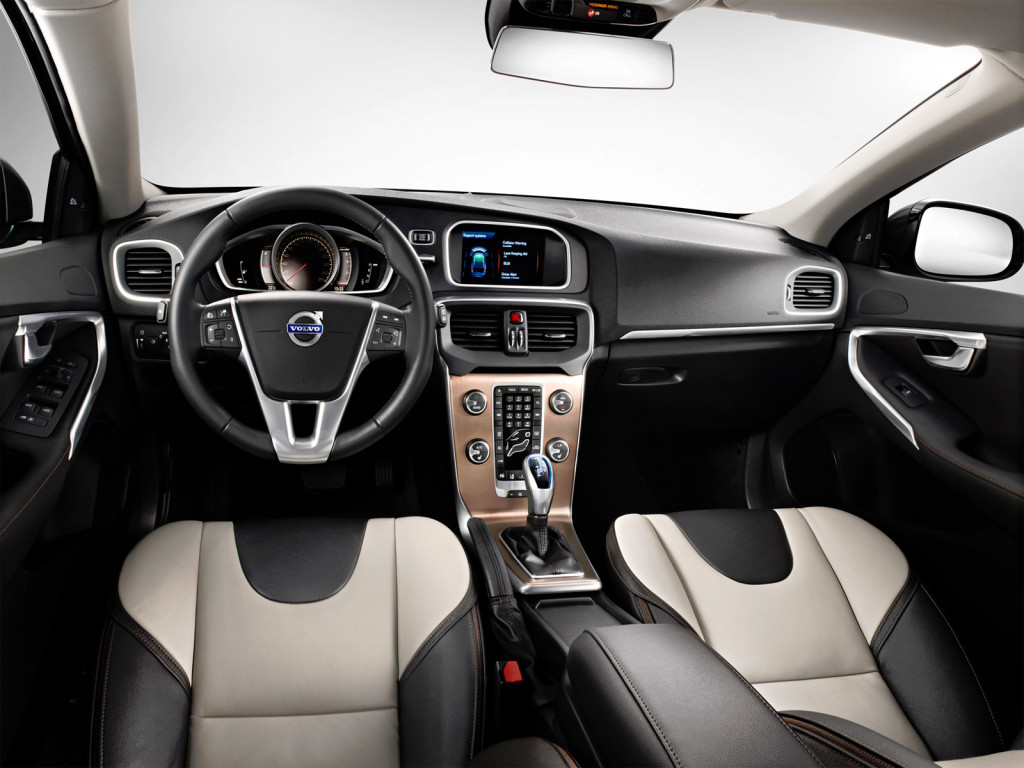 The upgraded Volvo V40 Cross Country is realized with four engines to choose from, solely an automatic transmission and a standard front-wheel drive. Gasoline part of the "off-road" Volvo V40 is represented with three versions – T3, T4 and T5.
The Intermediate execution is put on a 2.0-liter unit generating 190 horsepower at 5000 rev / min and 320 Nm of torque rods at 1500-4000 rev / min. The "top" modification is equipped with the same engine but with a double supercharger issuing 245 hp at 5500 revolutions / minute and 350 Nm at 1500-4800 revolutions / minute.
Petrol versions accelerate to the first hundred in 6.1-8.5 seconds, and its top speed is fixed at around 210 km / h. Fuel consumption ranges from 5.6 to 6.4 liters in the combined "hundred" run.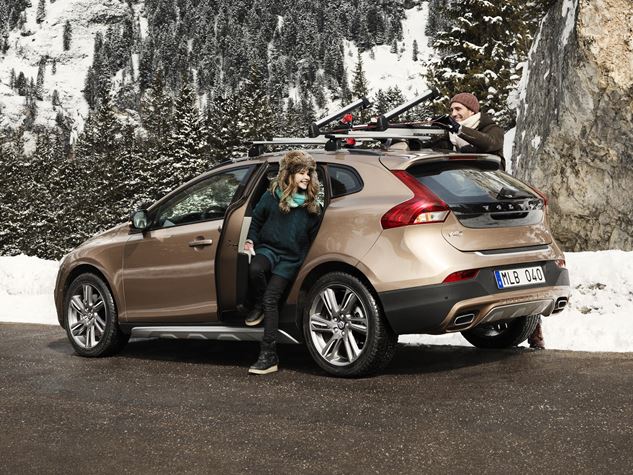 Diesel D2 modification is the lowest in power, hiding under the hood an inline four-cylinder 2.0-liter turbo unit coupled with a 6-speed automatic transmission issuing 120 horsepower at 3750 revolutions / minute and 280 Nm of peak torque at 1500-2250 revolutions / minute. Diesel engine accelerates to the first hundred in 10.6 seconds and its maximum speed reaches 190 km / h. Fuel consumption – less than 3.9 liters in a combined drive cycle.
Volvo V40 Cross Country is available in 3 modifications: Summum, Momentum and Ocean Race. Its "basic" version is equipped with ABS, ESP, seven airbags, dual-zone "climate", rear parking sensors, front seat heating, premium audio system, leather upholstery, 17-inch alloy wheels, cruise control and other modern "gadgets ".
There are photos of the
interior and exterior of the car Volvo V40 Cross Country (2016)
category VOLVO posted on the site. All photos of the car Volvo V40 Cross Country (2016) can be downloaded for free on the PC.