Volvo s90 (2016) Photo & Video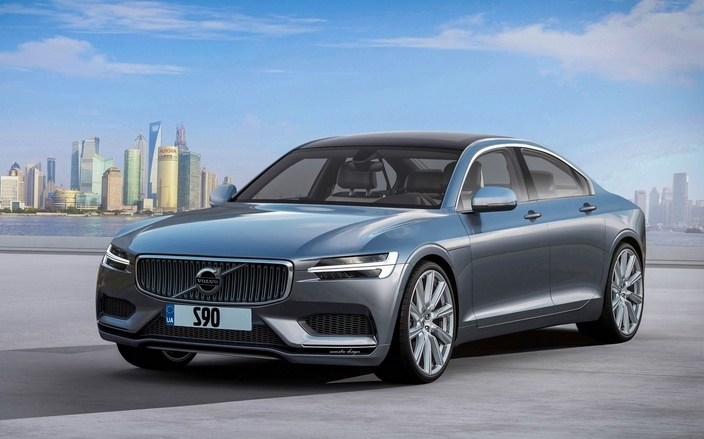 At the North American International Auto Show which took place in January 2016 the Swedish company Volvo has pleased the audience with a new premium sedan of the E-segment called S90. The novelty which was designed to "change the balance of power in the premium segment of business sedans" has tried on a new corporate "outfit" of the brand, perched on a modular SPA "trolley» and armed with an impressive arsenal of modern equipment.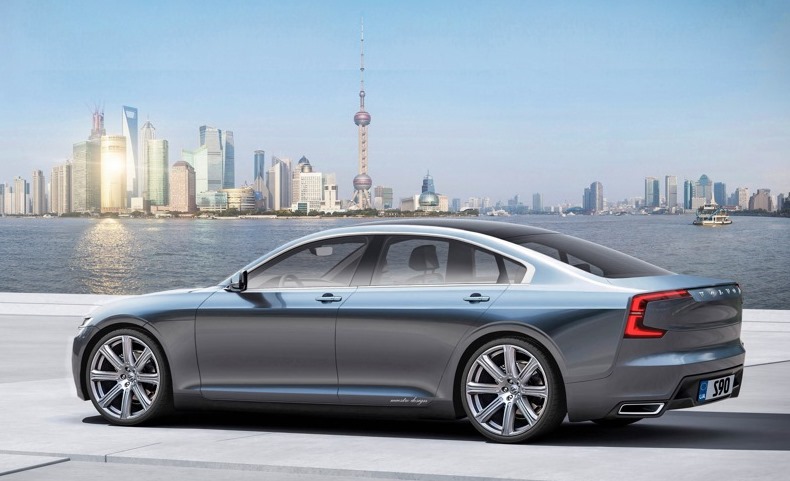 The length of Volvo s90 is 4963 mm, height – 1443 mm, width – 1890 mm, and the wheelbase – 2941 mm. Its road clearance does not exceed the level of 152 mm. In its equipped state the weight of the new sedan ranges from 1800 to 2150 kg depending on modification.
The interior of Volvo S90 of 2016 model year looks impressive and truly luxurious: 9-inch "tablet" multimedia complex, virtual "board" of devices with a diagonal of 12.3 inches and impressive multifunctional steering wheel with three-spoke design. The quality of materials remains on a high level – expensive leather, natural wood and aluminum.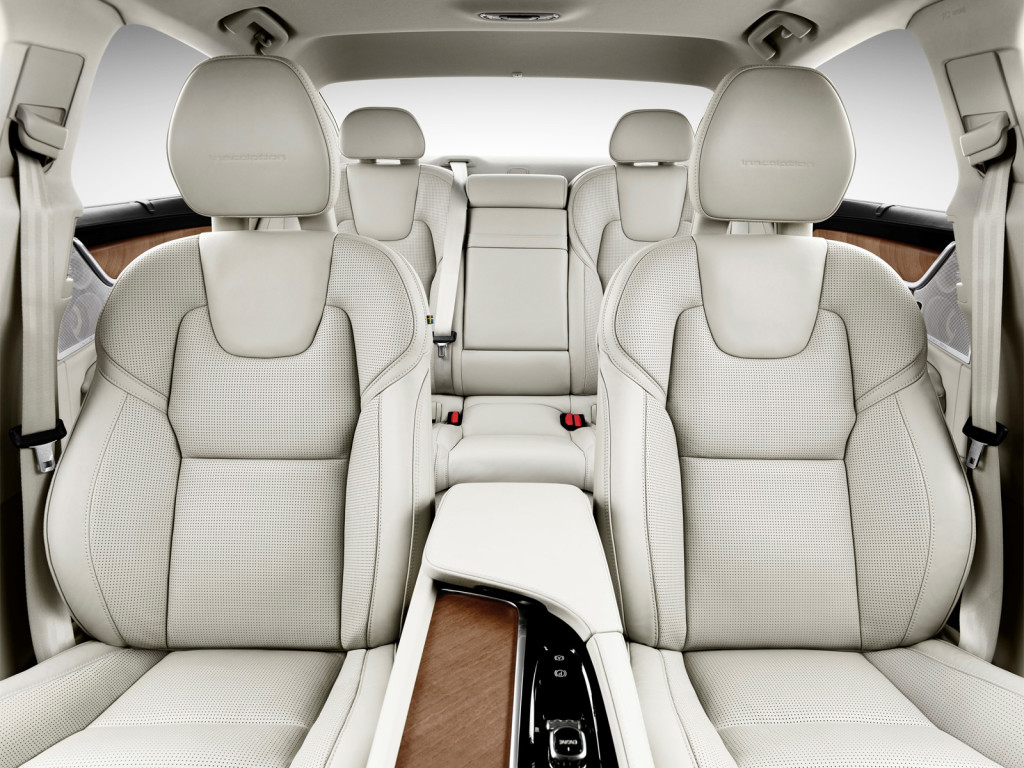 Formally, the interior of the new Volvo S90 is a five-seater, the second row of seats has not only hospitable profile, but also an ample supply of space in every direction. The front seats are equally good – they have an ergonomic structure with clearly developed side bolsters and weight adjustments.
The luggage compartment in the standard layout is able to accommodate up to 500 liters of luggage. The underground niche "hold" hides a compact spare tire and Toolkit, and in the "top" versions – even balloons of pneumatic suspension.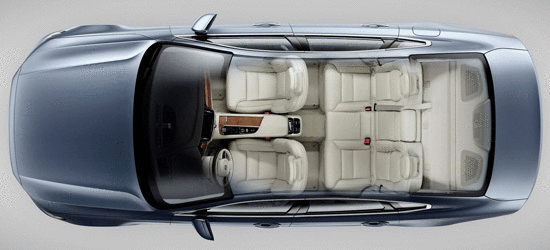 Technical capabilities of the new Volvo S90 will largely depend on the car modification. The volume of gasoline engines – is 2 liters and engine capacity equals 254 and 320 horsepower. These indicators are enough to accelerate up to the first hundred in just 5 seconds.
The range of diesel engines also provides exceptional power plants, which however, are inferior to their brethren in terms of power (190 and 235 hp), as they provide an opportunity to accelerate Volvo S90 to the first 100 km in 8 seconds. It is planned that these power units will be combined with a 6-speed manual transmission or an 8-band "robot". Hybrid Volvo S90 has a turbo petrol or electric motor with a total capacity of 400 hp In addition, all basic versions of the new Volvo S90 will be equipped with an all-wheel drive.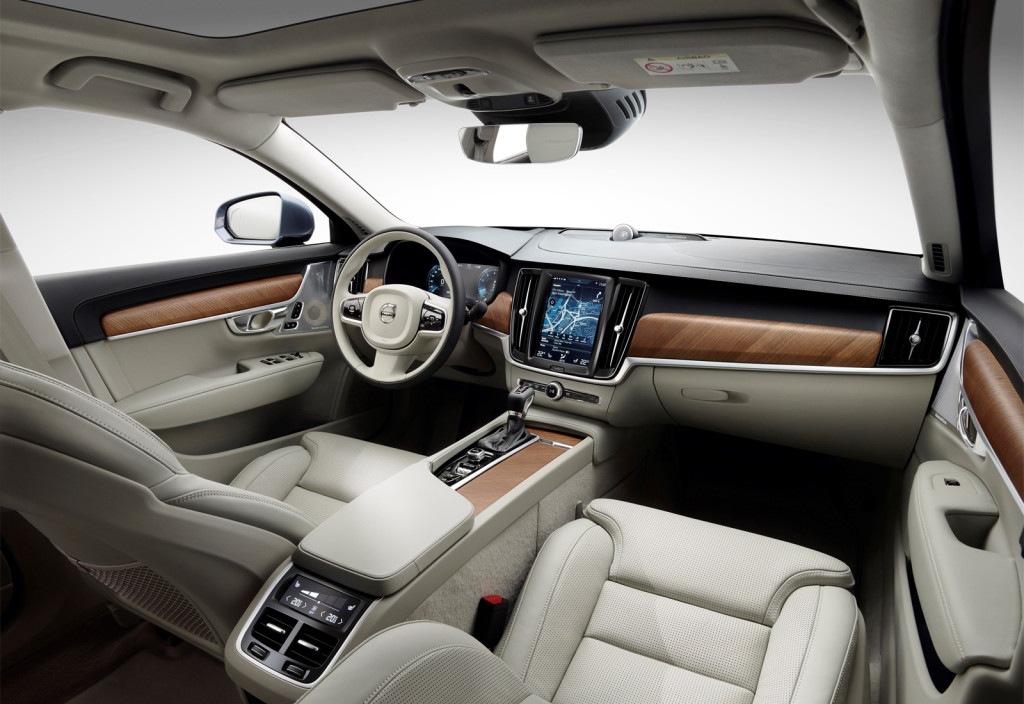 Serial production of Volvo S90 will start in May 2016 at the factory in Gothenburg. In the basic configuration the car will get a scattering of airbags, leather upholstery, two-band climate control, branded "music", heated front seats, digital instrument cluster, multimedia system, ABS, ESP and lots of other useful and modern equipment.
The list of optional equipment includes all-sky cameras, four-zone "climate", system of automatic parking brake, and a number of other assistant and security technologies.
There are photos of the
interior and exterior of the car Volvo s90 (2016)
category VOLVO posted on the site. All photos of the car Volvo s90 (2016) can be downloaded for free on the PC.