Toyota Prius C (2016) Photo & Video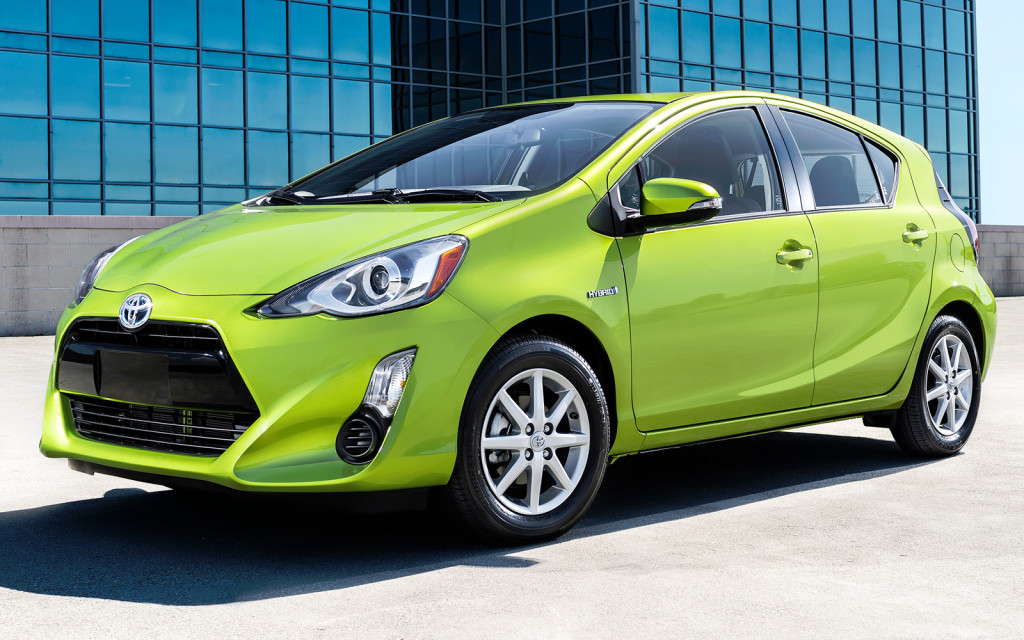 In 2015, the urban version of the stylish Japanese 5-door model Toyota Prius C has undergone a cosmetic upgrade – got a "refreshed" appearance and undergone several improvements in the interior, disregarding the technical part. The novelty executed in a modern corporate style of the Japanese brand looks fresh, attractive and quite dynamic.
By its overall dimensions the hatchback fits into the framework of B-class – 4000 mm long, 1690 mm wide and 1450 mm in height. Wheelbase and the ground clearance of the "urban" hybrid equal 2550 and 140 mm respectively. Depending on the version the equipped "Prius C" weighs from 1100 to 1140 kg.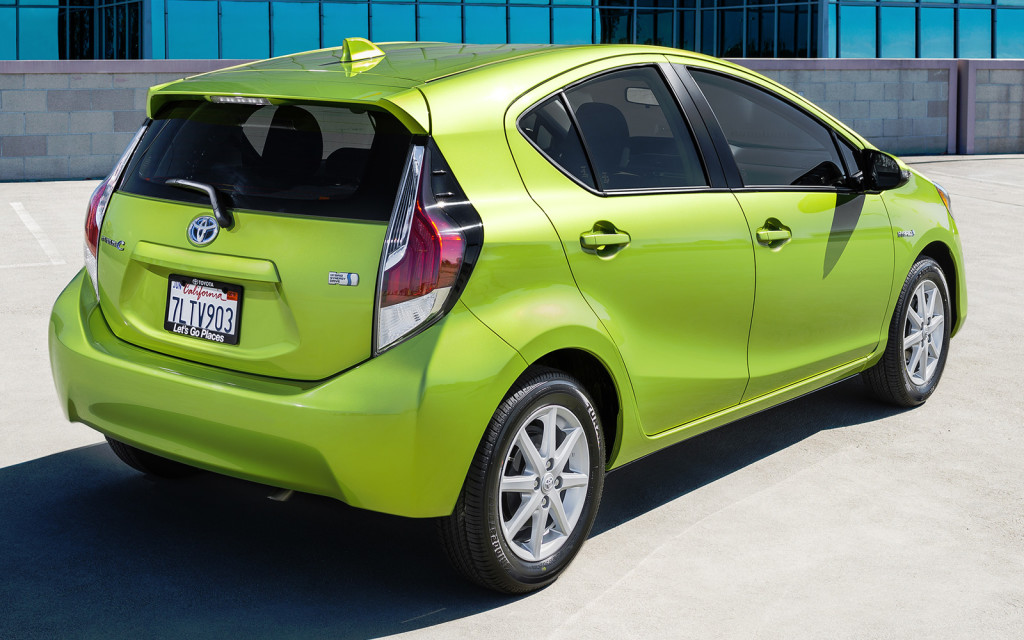 Inside Toyota Prius C shows a modern and very stylish, but quite familiar design. The interior of compact hybrid is of high quality construction but the finishing materials used in the interior decoration are mainly "low cost" ones. The first row of the Japanese hatchback got two regular armchairs with unobtrusive lateral support rollers and a sufficient range of adjustment. Triple rear sofa in the back is in fact only suitable for two people.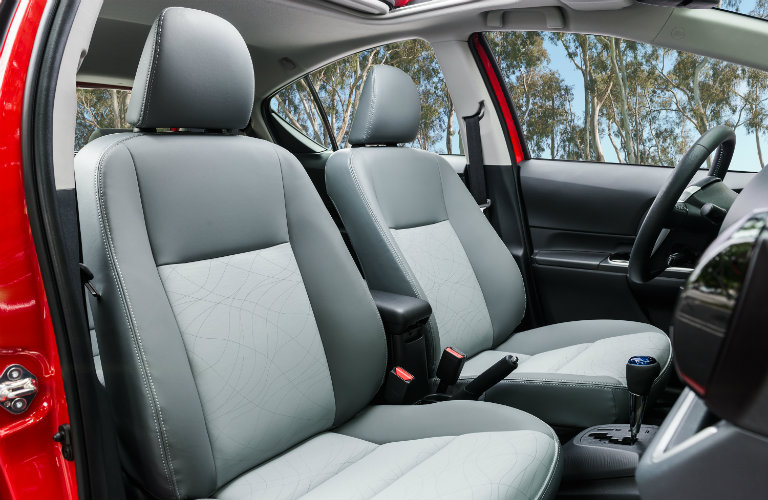 The luggage compartment of Toyota Prius C is rather typical for representatives of the B-Class – its volume amounts 305 liters. The second row of seats is transformed in 60:40 proportions, but does not form a smooth surface. Under the hood there is a compact spare tire.
Toyota Prius C is driven by a hybrid powertrain. Under the hood of the car based an aluminum gasoline "quartet" of 1.5 liters able to produce 73 horsepower at 4,800 revolutions / minute and 111 Nm of peak thrust at 4000 rev / min.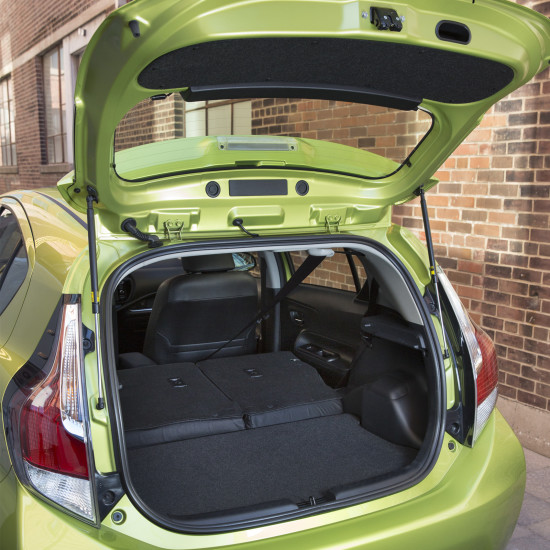 It is Coupled with an installed AC electric motor which issuing 61 horsepower and 169 Nm of torque, and nickel-hybrid batteries with capacity of 0.94 kW / h with electric continuously variable transmission, which transmits power to the front axle. Overall capacity of a gasoline installation is 100 horsepower.
The "urban Prius" accelerates from zero to 100 km / h in 10.7 seconds, and its maximum speed is registered at 175 km / h. On average in the mixed driving mode Toyota Prius C consumes around 4.7 liters of fuel per "hundred" though on pure electric drive it is able to overcome only a few kilometers.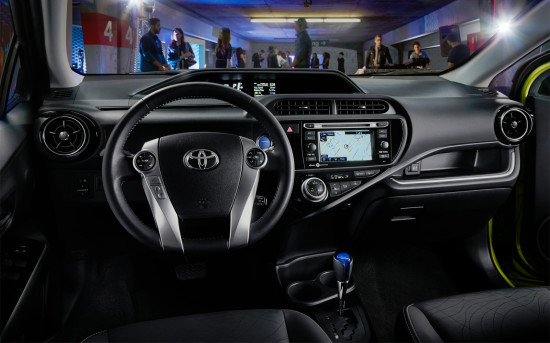 In the US, Toyota Prius C is sold at a price of 19 560 to 21 785 dollars (with no additional equipment).
In a standard version the hatchback "flaunts" with six airbags, LED optics, information and entertainment complex with color display, audio system, electric windows on all doors, ABS, EBD, BAS, ESP, TSC, dual-zone "climate", management amplifier, multi-function steering wheel with leather upholstery, fabric interior trimming, digital instrument cluster, etc. In addition to this a wide range of optional "widgets" is offered for the new hybrid car.
There are photos of the
interior and exterior of the car Toyota Prius C (2016)
category TOYOTA posted on the site. All photos of the car Toyota Prius C (2016) can be downloaded for free on the PC.