Renault Talisman (2015) Photo & Video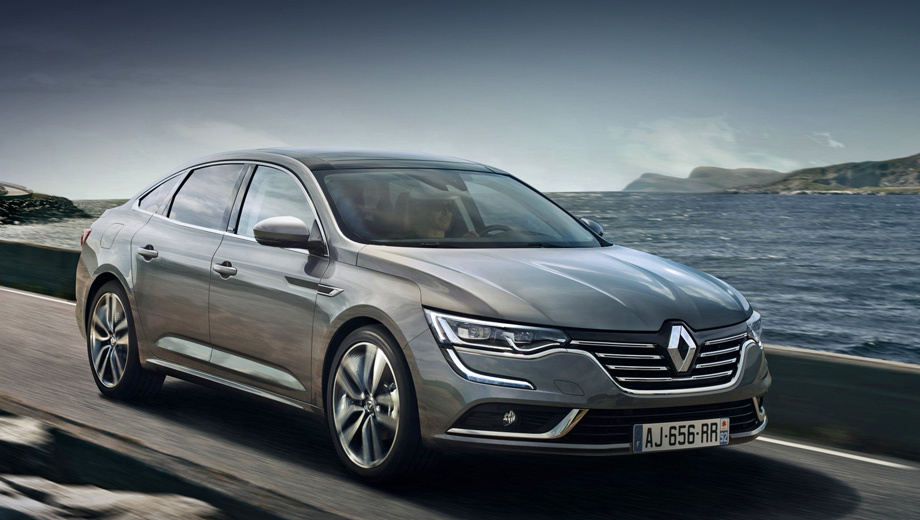 Lately Renault has finally presented a mid-size sedan called Talisman, which is going to replace such popular brand models as Fluence and Latitude.
Renault Talisman is 4.85 meters long, 1.87 meters wide and 1.46 meters in height. The wheelbase of the sedan is 2.81 meters and the trunk volume is 608 liters. The novelty looks nice, fresh and impressive with lots of striking features of exterior design. One can notice a clear connection with Renault Lagoon in its long and fine flashlights.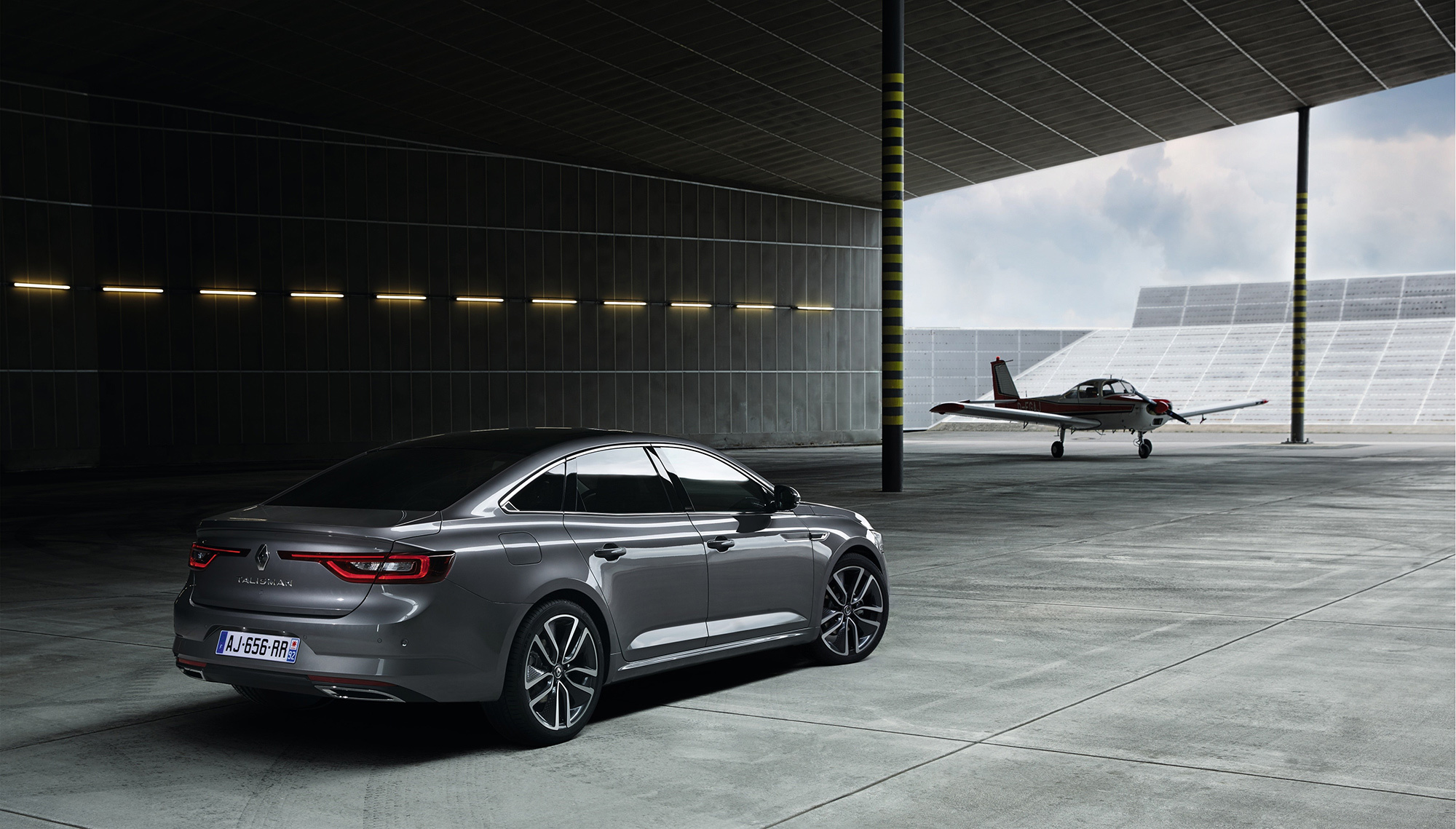 The French claim the spaciousness of Talisman cabin to be among the leaders in "D-class". In particular, the distance between the ceiling and the seats varies from 902 to 855 mm and "knees-space"  in the second row is 262 mm.
The car was designed with the use of a modular CMF platform, crated by "Renault-Nissan" alliance, which has also been used to create the latest generation models: Renault Espace, Nissan Qashqai and Nissan X-Trail.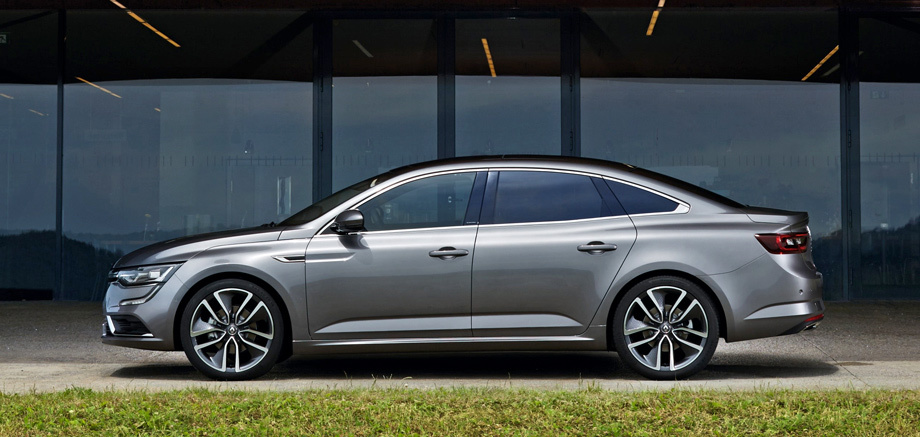 The manufacturer has provided limited information on power units. What is known for sure is that all the available engines will be equipped with a turbocharger.
Only two petrol units will be available for this model – with the capacity of 200 and 150 hp. Most likely, the "top-version" engine will be similar to the 1.6-liter engine of Renault Clio RS. Both petrol units will be equipped with seven-step "robot" transmission. The diesel line consists of engines with capacity of 110, 130 and 160 hp, the latter of the following will be equipped with two turbo compressors. Heavy fuel engines will be available with a six-speed "mechanics" or a six- or seven-speed "robot".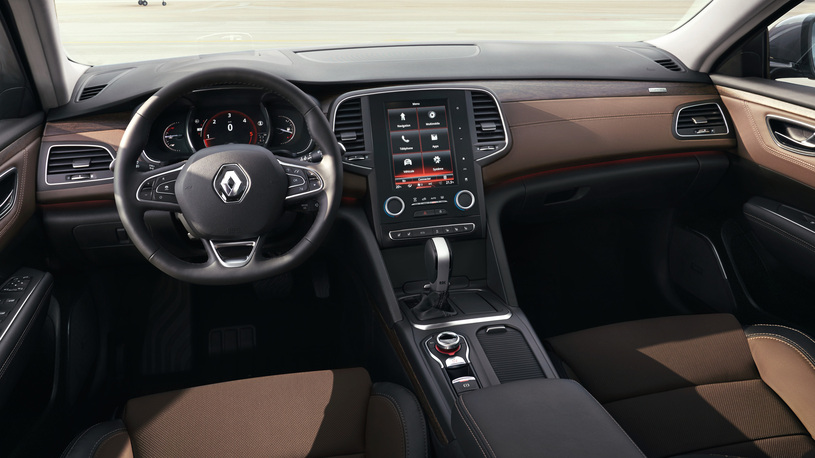 The interior of Renault Talisman combines stylish design with comfort and cutting-edge technologies. The "basic version" cabin will be equipped with 4.2-inch touch screen, while the "top version" will have 8.7 inches – display as part of the R-Link 2 multimedia system with 13 speakers.
One should pay special attention to a unique Renault Multi-Sense System, adjustable via multimedia touch screen. It is responsible for the operation of fully-managed 4Control chassis, adaptive shock absorbers, steering wheel, engine and transmission. There are five modes available (Eco, Comfort, Neutral, Sport and Perso), which can also affect "climate", dashboard graphics, interior illumination color (green, blue, white, red, purple) and the motor sound.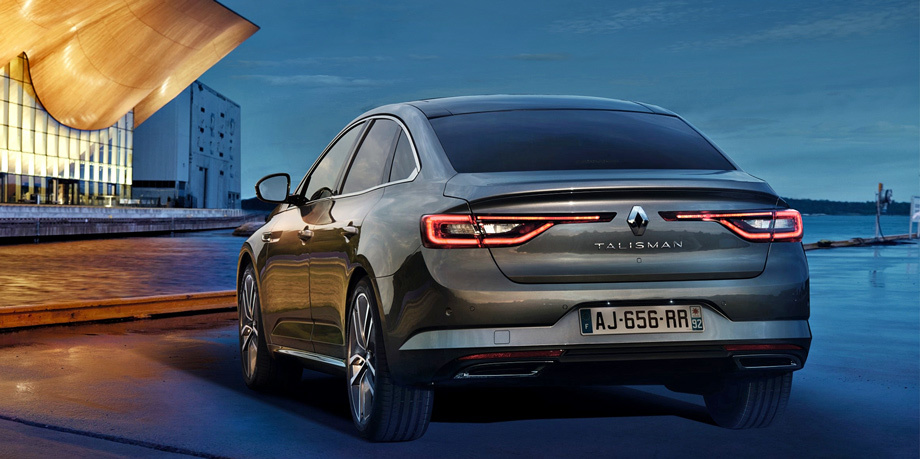 Renault Talisman will appear at the European market in the end of 2015.
There are photos of the
interior and exterior of the car Renault Talisman (2015)
category RENAULT posted on the site. All photos of the car Renault Talisman (2015) can be downloaded for free on the PC.