Renault Koleos II (2016-2017) Photo & Video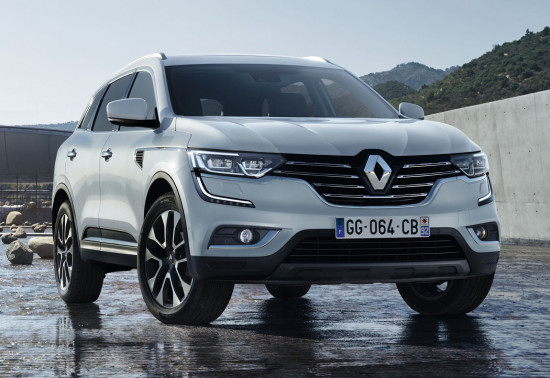 On April 25, 2016 – the opening day of the international motor show in Beijing – Renault Company held a world premiere of its second generation midsize crossover Koleos, which despite the expectations has retained its original name.
Externally, "second" Renault Koleos is executed in the new style of the French brand (first presented by Renault Talisman and some other models of the brand). The novelty differs with graceful contours and relief five-door body, decorated with aggressive headlamps with "staples" of the running lights, lush influx of the wheel arches enclosing 17-19 inch "rollers", and spectacular "staples" of the rear lights.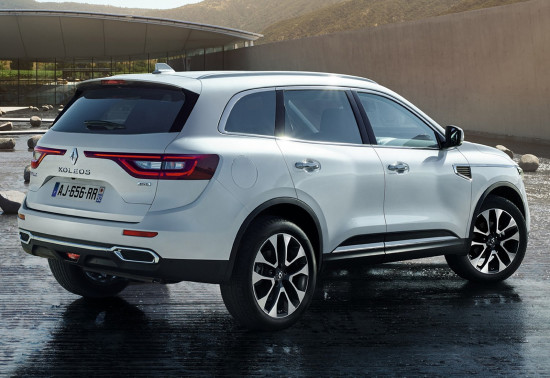 The length of the "Koleos" second generation counts 4670 mm, its width and height fit into 1843 mm and 1725 mm respectively. The distance between the axles – 2 710-mm and the ground clearance equals to 213 mm. Cargo capacity in the standard state reaches 542 liters increasing to 1690 liters with folded rear seats.
Inside Renault Koleos II demonstrates "family" design with a 8.7-inch "tablet" of multimedia system and a stylish climate "console" in the center of the composition. Classy three-spoke steering wheel and a modern dashboard with 7-inch display instead of a speedometer blend harmoniously with the given concept.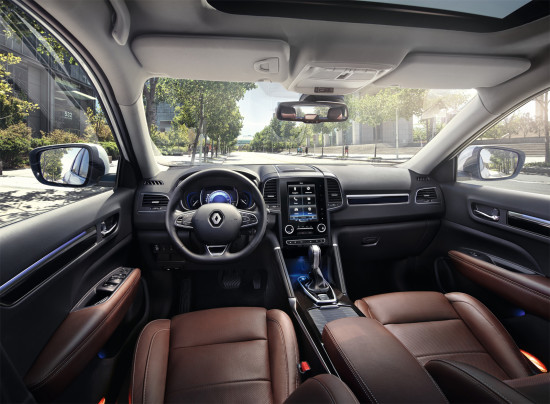 Quintuple furnishing of the new off-road vehicle promises to be comfortable for all passengers, and not only thanks to its well-contoured seats, but also because of impressive amount of free space (in this indicator, French themselves call the vehicle one of the best in the class).
Second generation Renault Koleos will be available with 2 petrol and 2 diesel engine units ranging in output from 130 to 175 horsepower. By default "Koleos II" will be "front wheel drive", and as an option it will alternatively be offered with AWD and a multi-plate clutch.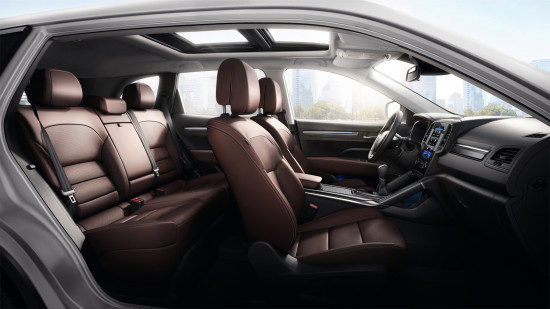 The vehicle has a rack and pinion steering system with electric amplifier control and a variable transmission ratio; all the wheels are covered with disc brakes, supplemented by a set of modern electronic "assistants".
In the third quarter of 2016 "Koleos II" should appear in Korea, Turkey, Middle East and Latin America. Other markets will see the novelty only at the beginning of 2017.
In its basic configuration Renault Koleos II will receive a set of airbags (front and side), climate control, ABS, ESP, multimedia complex, wheels 17 inches, four electric windows, the heated front seats and a lot more equipment. Additional options include: panoramic roof, LED lights, ventilated electric front seats, reversing camera, servo fifth door and a bunch of electronic "assistants".
There are photos of the
interior and exterior of the car Renault Koleos II (2016-2017)
category RENAULT posted on the site. All photos of the car Renault Koleos II (2016-2017) can be downloaded for free on the PC.