Porsche 718 Cayman (2016) Photo & Video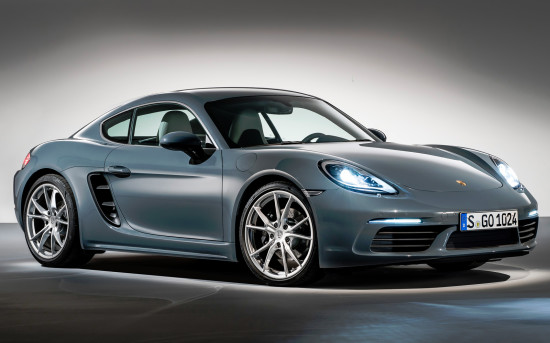 On the stage of Beijing Motor show at the end of April 2016 the Porsche Company has held an international premiere of the new generation medium-engine Porsche 718 Cayman. The car has undergone cosmetic rejuvenation and acquired much improved technical filling.
The length of 718 Cayman is extended to 4379 mm and its wheelbase is located within 2475 mm; its height and width fit in 1286 mm and 1801 mm respectively. In the "battle" state the German coupe weighs from 1335 to 1365 kg depending on modification. Due to central location of the engine the novelty has at once two luggage compartments with the volume of 150 liters in front and 275 liters in the rear.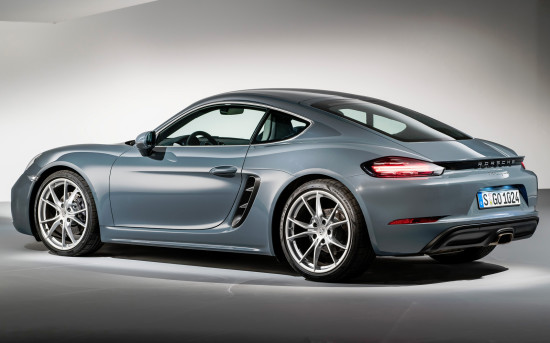 Inside Porsche 718 Cayman flaunts with classy and attractive interior with stunning care of details, the highest quality performance and extremely expensive finishing materials.
The decoration of Porsche 718 Cayman is double-seated – every passenger falls into the arms of bucket-like seats with a pronounced lateral profile, rigid filler and a narrow range of adjustments, and optionally also heated and ventilated.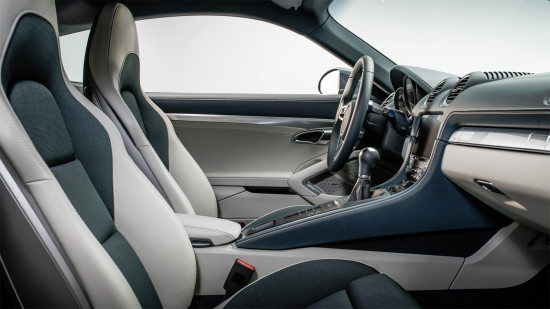 Porsche Cayman is turned into motion by a 2.0-liter gasoline engine with direct injection of fuel under the press of 250 atmospheres, a turbocharger and central based injectors and lubrication system with a "dry" sump.
Its marginal return reaches 300 "horses" at 6500 revolutions / minute and 380 Nm of torque, which is supplied to the wheel in the range of 1950 to 4500 rev / min. The standard engine is mated with a 6-speed manual transmission and optionally with a 7-band PDK automatic and manual speed changer.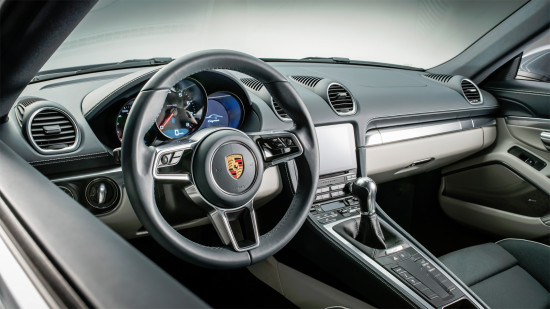 From the start to the first "hundred" the novelty accelerates in 5.1 seconds and its maximum speed reaches 275 km / h. "Fuel appetite" of Porsche ranges from 6.9 to 7.4 liters in the combined cycle for one hundred kilometers.
The standard equipment of the mid-engine sport car includes: driver and passenger airbags, 18 inch light alloy wheels, ABS, ASR, ABD, MSR, electric parking brake, sound system with 8 speakers, bi-xenon front optics, dual-zone "climate" and a great number of other high-tech equipment.
As an option for Porsche 718 Cayman also available: 20 inch wheels, front LED lights  illumination, parking assistance system, PASM adaptive suspension, navigation system and various options for interior finishing.
There are photos of the
interior and exterior of the car Porsche 718 Cayman (2016)
category PORSCHE posted on the site. All photos of the car Porsche 718 Cayman (2016) can be downloaded for free on the PC.