Peugeot 2008 (2016) Photo & Video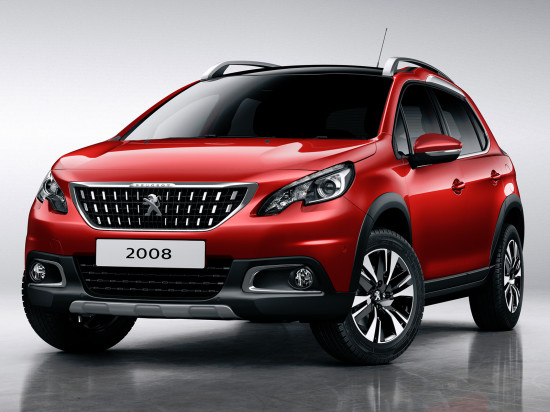 The International Geneva Motor Show, scheduled for early March 2016, will present on its stage the world premiere of an updated mini-crossover Peugeot 2008, but the French have decided to introduce its new product on the web even before the public exhibition.
The Company itself refers to this SUV as a "second generation", but even a cursory glance is enough to understand – it's only "modernization". Peugeot 2008 got a tweaked exterior, added a new shade to the color palette, extended the list of equipment and slightly modified its technical part.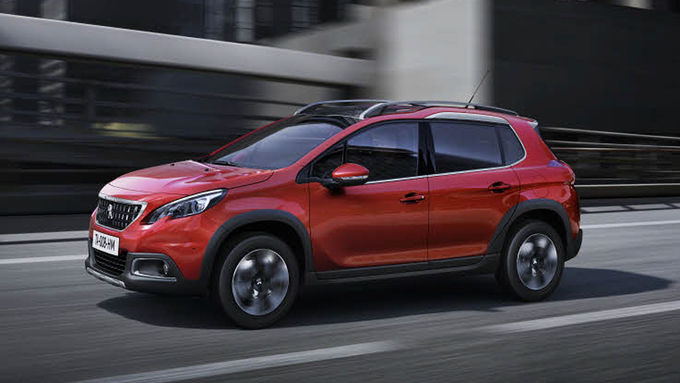 After the upgrade Peugeot 2008 has adopted a more crossover-like and brutal appearance and credit for that goes to the aggressive radiator grille with vertical bars, placed between the light engineering of complex shape. The external dimensions "of 2008" refer to the class of subcompact crossovers: 4159 mm long, 1739 mm width, 2537-mm distance between the axes and 1556 mm in height.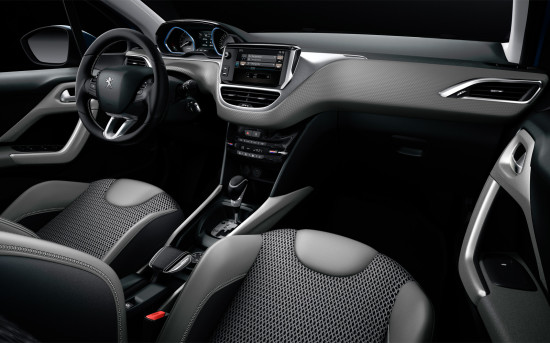 Peugeot 2008 Interior did not undergo any metamorphosis as a result of restyling – the interior of the new SUV s executed in a progressive and minimalist style with catchy combination of devices, "designer" steering wheel with "chubby" rim and original center console enclosing a 7-inch color screen and stylish climate "control".
The salon of the updated Peugeot 2008 is equipped with sporty front seats with pronounced sides and a sufficient number of settings. On the second row there is a three-seater sofa with overly flat profile. The luggage compartment has a capacity of 350 to 1400 liters, depending on the "gallery" back position, which is divided into two unequal parts, and fits in a flat area. Underground niche accommodates compact SUV "spare tire" and a toolkit.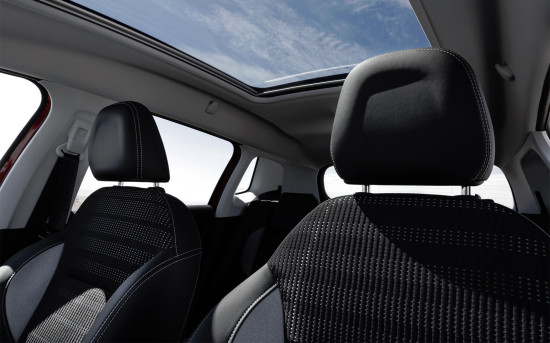 The motor range of the upgraded "Peugeot 2008" for the European market consists of three petrol and a similar number of diesel units. The novelty is offered with five types of transmissions – 5- or 6-speed "mechanics", a 5- or 6-band "robot" and a 6-speed "automatic". The crossover is front-wheel drive solely, though an electronic assistant Grip Control with five modes of operation is also responsible for the cross-drive option.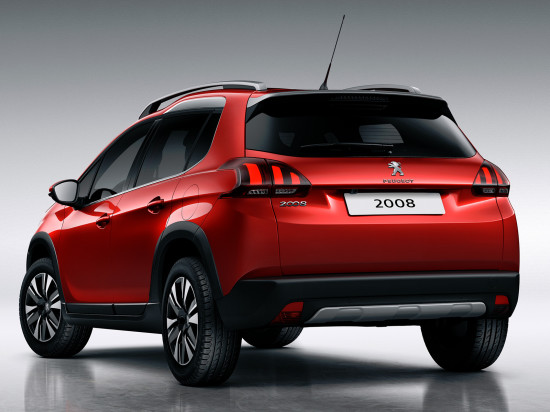 Depending on modification the new SUV rushes up to the first "hundred" in 9.3-13.8 seconds and its maximum speed is fixed at 165-200 km / h. Gasoline execution of the 5-door on the average cost 4.4-4.9 liters of fuel in combined conditions at 100 km of track, while diesel engines require 3.5-3.7 liters of fuel.
In the "Standard" configuration Peugeot 2008 is set with front airbags, ABS, ESP, factory "music", air conditioner, electric window openers at the front doors, steel wheels and several other equipment.
There are photos of the
interior and exterior of the car Peugeot 2008 (2016)
category PEUGEOT posted on the site. All photos of the car Peugeot 2008 (2016) can be downloaded for free on the PC.