Opel Mokka X (2016) Photo & Video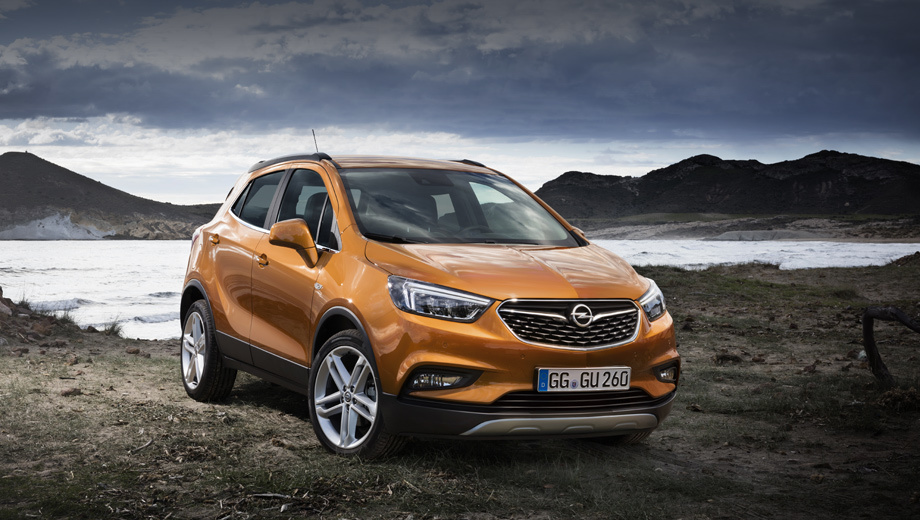 The Geneva Motor Show, which will open its doors in March 2016, will host a world premiere of the updated sub-compact crossover Opel Mokka with the prefix «X». However, the Germans have officially declassified their new product in the beginning of February, by sharing its images and technical data over the Internet.
The upgrade definitely went to the benefit of car – its exterior and interior have improved in accordance with the modern style of the brand, got a new turbo engine under the hood and equipment list has replenished with high-tech "bells and whistles".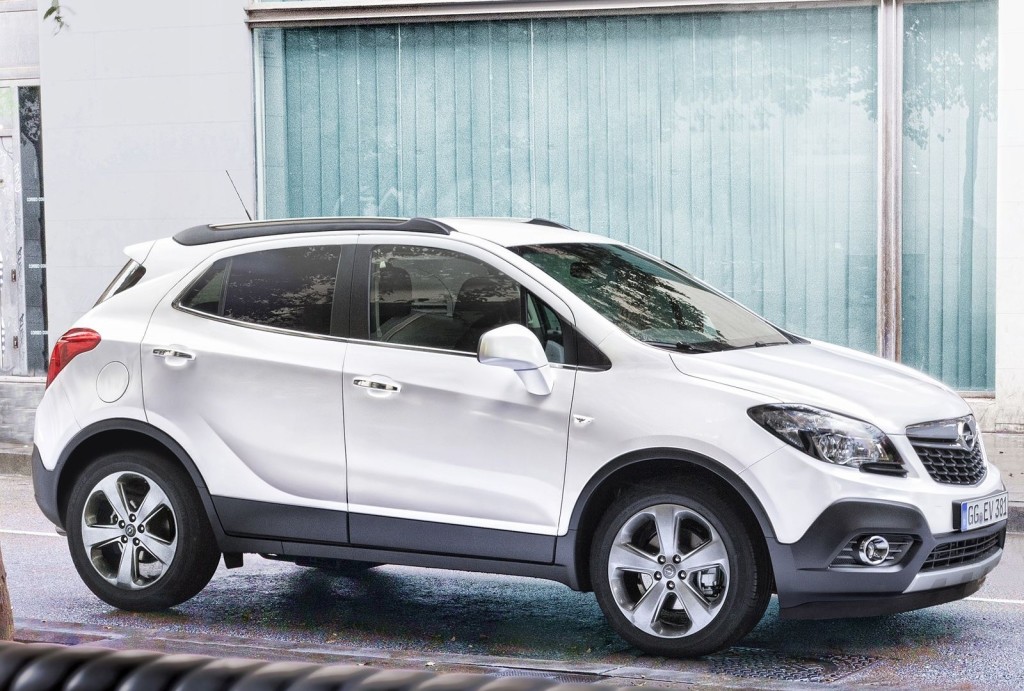 Restyled Opel Mokka looks more aggressive and elegant than the predecessor. Overall dimensions of the updated Opel Mokka been subjected to no change: 4278 mm long, 2555 mm of which occupies the gap between the axles 1658 mm in height and 1,774 mm in width (with external mirrors – 2,038 mm).
The interior of Opel Mokka X has transformed beyond recognition – the center console executed in a minimalist style managemes most features is now carried out by means of 7- or 8-inch (depending on configuration) IntelliLink touchscreen multimedia center, while "microclimate" is run by a separate cute unit. The novelty has acquired a new three-spoke multi-function steering wheel, and a modern "shield" of devices with analogue dials and color display ща the trip computer.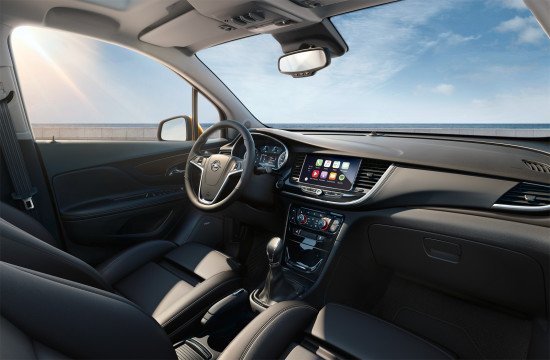 The front armchairs have comfortable profile and a wide range of adjustments, in the back there is a comfortable sofa with sufficient free space. Luggage compartment of Opel Mokka X varies from 356 to 1372 liters, depending on position of the rear sofa backrest and in the underground "bilge" there's a compact "reserve" and a set of tools.
The motor range of the modernized "Mokka" will include petrol four-cylinder turbo engine with direct fuel injection with the working volume of 1.4 liters, issuing 152 horsepower at 5600 revolutions / minute and 245 Nm of peak thrust at 2000-3500 rev / min.
There will also be a turbocharged diesel 1.6-liter "quartet" available in two levels of boost, – 110 "horses" at 4000 rpm / min and 300 Nm at 2000-2250 revolutions / minute, or 136 forces at 3500-4000 revolutions / minute and 320 nm at 2000 rev / min.
The engines will run on a 6-step "automatic" or "mechanics", front-wheel drive or all-wheel drive transmission with adaptive inter-axle electromagnetic clutch dividing point in the proportions of 100: 0 to 50:50.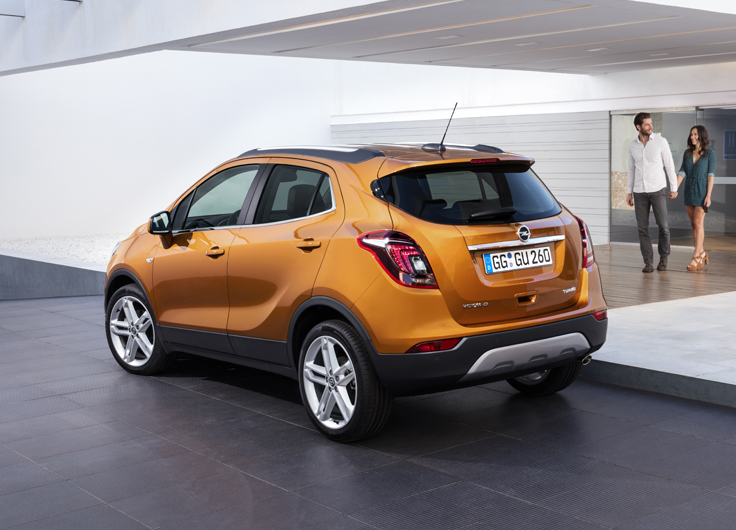 In technical aspects Opel Mokka X repeats the predecessor – it is based on GM Gamma II platform with independent McPherson struts in front and semi-independent torsion beam scheme with a U-shaped in the rear. Steering complex on the vehicle is of rack type with built-in electrical booster and disc brakes on four wheels with ABS, Brake Assist, EBD and other "gadgets".
In Europe the crossover sales start in autumn 2016.
There are photos of the
interior and exterior of the car Opel Mokka X (2016)
category OPEL posted on the site. All photos of the car Opel Mokka X (2016) can be downloaded for free on the PC.