Lexus LS (2017-2018) Photo & Video
For several decades this luxury full-size sedan, once committed a "revolution" in its class, has led the model palette of the Japanese brand. The fifth «release» of Lexus LS was presented to public on the stages of Detroit international motor show earlier this month.
The upgraded sedan has received bold design and luxurious interior, kept the longer wheelbase, "moved" to a new modular platform and acquired a bunch of high-tech "bells and whistles". Fifth generation Lexus LS can literally be called the most spectacular "player" in executive class – its aggressive and stunning appearance and unique and original design will hardly leave anyone indifferent.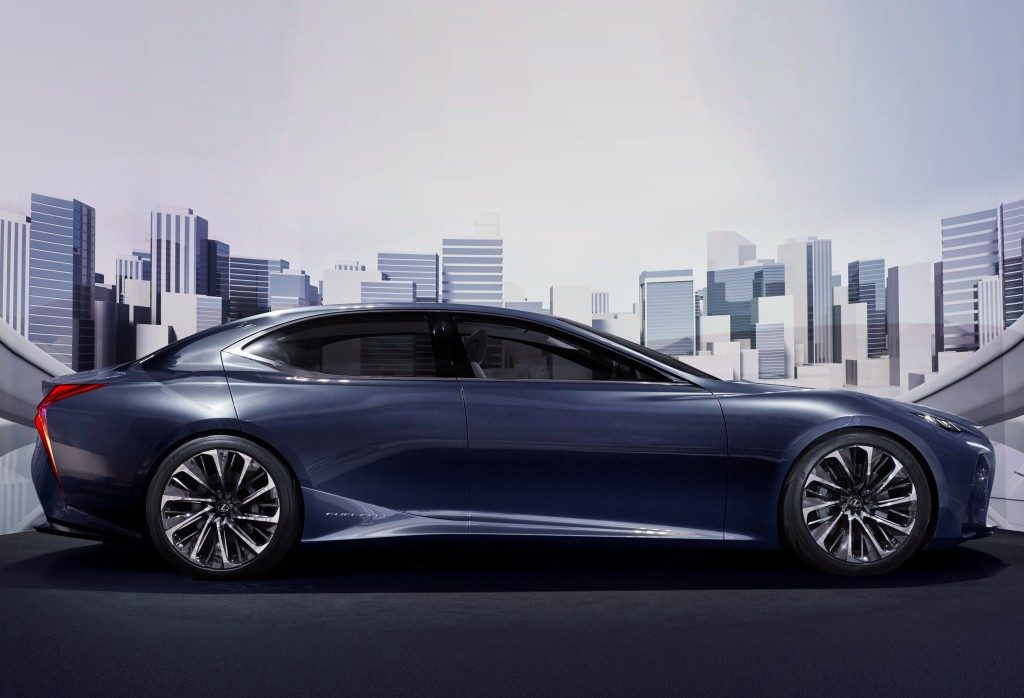 By its dimensions the fifth generation Lexus LS is considered to be a full-fledged representative of the F-class according to European standards: it is extended in length to 5235 mm, width – to 1900 mm has and its height fits into 1450 mm. The wheelbase of the Japanese sedan from "stretches" to 3125 mm. As for the luggage compartment of the updated sedan – by this indicator the novelty will not concede its predecessor, which can "hold" up to 450 liters of luggage.
The interior of the updated Lexus LS is decorated exclusively with luxurious materials – natural wood, laser cutting, high-class leather and aluminum.
All 4 seats in Lexus LS can be equipped with heating, point massage device and ventilation, while the front seats in addition "flaunt" with a lot of electronic adjustments. As for the rear seats – the one placed behind the front passenger could be equipped with an ottoman and a backrest adjustment in the range of 24 to 48 degrees.
In Detroit, the car has debuted in a single version – Lexus LS 500. Its "heart", the aluminum 3.5 liters V6 petrol engine, was designed on technologies belonging to Formula 1. It is equipped with two turbochargers, direct fuel injection and variable valve timing with electric drive and is able to generate 415 horsepower and 600 Nm of torque.
The novelty is capable to "eject" to the first "hundred" at the expiration of 4.5 seconds. Lexus LS can operate in three modes (Normal, Sport and Sport +), which affect the reaction, and response of the motor and gearbox.
In the American market Lexus LS of the 2018 model year will be released in late fall 2017. The car will receive a large number of airbags, 19- or 20-inch wheels, zonal "climate", digital instrument panel, advanced multimedia system, premium audio system Mark Levinson, LED optics, heating, ventilation and electric drive of all seats, as well as a huge number of other "widgets" responsible for comfort and safety.
There are photos of the
interior and exterior of the car Lexus LS (2017-2018)
category LEXUS posted on the site. All photos of the car Lexus LS (2017-2018) can be downloaded for free on the PC.