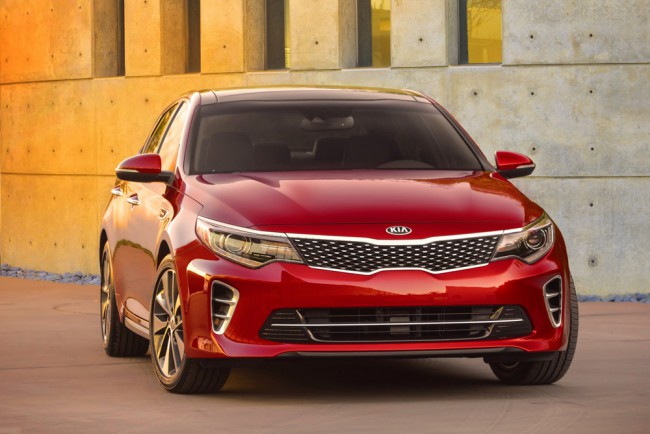 The official demonstration of a fourth-generation sedan Kia Optima, took place on the International Motor Show in New York in early April 2015. The Korean manufacturer has enlarged the car's dimensions, adjusted its design and made a number of improvements to the technical part that together allowed him to name his new product "an epitome of the entire Korean brand progress."
4th-generation KIA Optima has received a more refined style. The amendments made it look more solid and expressive: swift silhouette, long sloping hood, descending towards the stern roof, accented by the uplifting window sill line and a short trunk and a sculptural bumper with a diffuser and a pair of oval pipes which gives it a truly powerful appearance.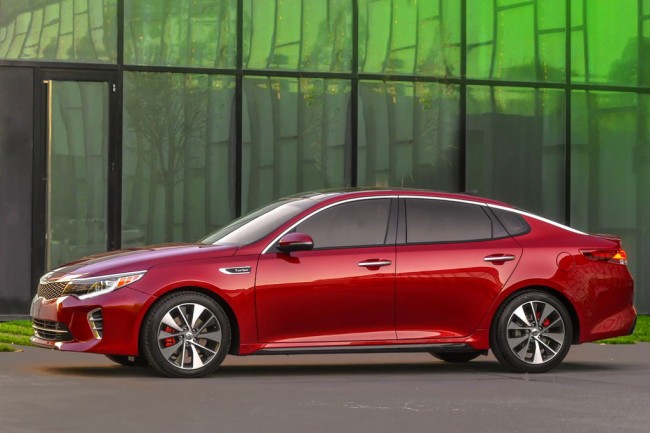 The new Kia Optima has slightly increased in its dimensions: 4845 mm in length, 1455 mm in height and 1860 mm in width. The wheelbase has added 10 mm and reached the mark of 2805 mm. Depending on the version a sedan is equipped with 16-18 inch wheels.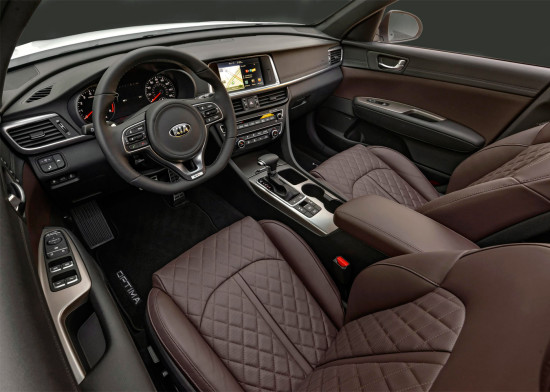 The interior looks solid and expensive. A slightly truncated at the bottom steering wheel is multi-functional, granting a certain touch of sportiness. The front part of the cabin is equipped with comfortable armchairs with rigid frame, soft filler and dense lateral support rollers, electric adjustment, ventilation and heating. The rear sofa provides a good supply of space enough for three passengers.
Dahboard with a color screen trip computer has a neat design and excellent informativity. Depending on configuration the interior finishing might be executed in soft plastic diluted with metal inserts, combined with fabric-trimmed seats, leather or luxurious leather Nappa.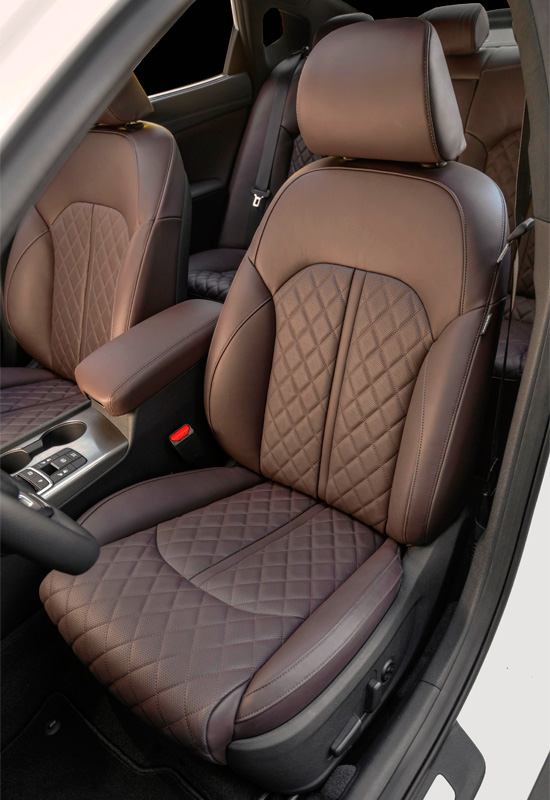 The novelty has received three four-cylinder engine options with a direct fuel supply: 2.4, 2.0liters with a 6-speed automatic transmission or a 1.6 – liter version with a 7-band "robot".
A standard equipment list of the Korean sedan includes multimedia system with 8-inch screen, "smart" cruise control with automatic braking, all-sky cameras, adaptive bi-xenon headlights, premium Infiniti acoustics (with 14 speakers) and a set of advanced security features.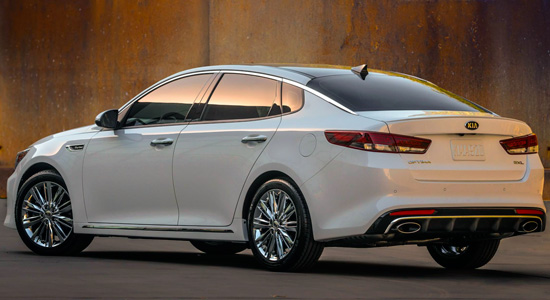 By the end of 2015 the novelty will go on sale to the US market. European specifications for the 4th-generation KIA Optima will be announced during the second half of 2015.