Fiat Aegea Photo & Video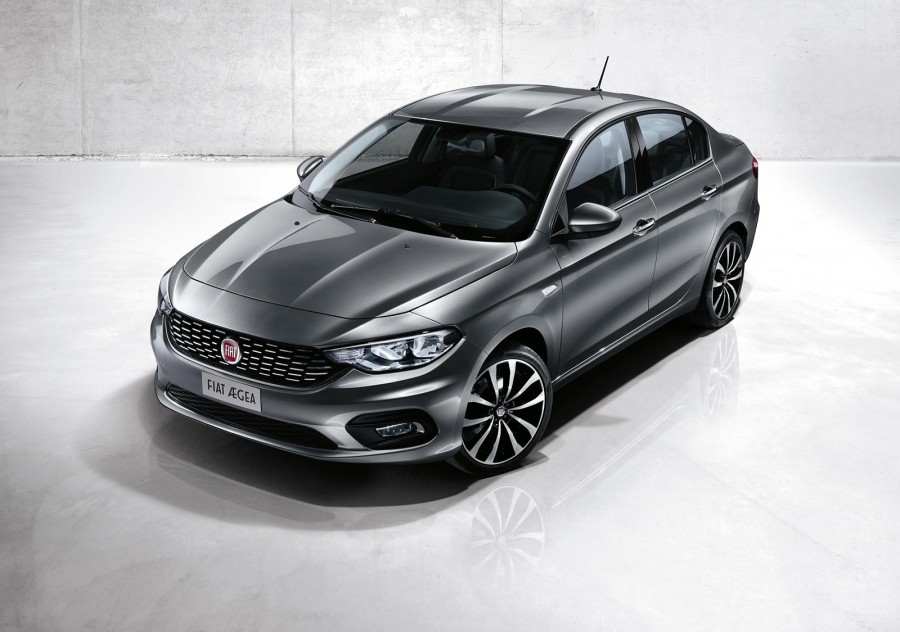 Within the Istanbul Motor Show in May 2015, Fiat has officially demonstrated to public their new sedan model under the name of Fiat Aegea, which is considered to become a successor to Fiat Linea, which was once popular in emerging markets.
The exterior of Aegea is sustained in a beautiful and elegant style with smooth contours and aerial and showy plastics body panels. But besides the pure Italian elegance of the sedan is not devoid of solidity that is created by the "narrowed" headlights of head optics, a large grille and original rear lights, incoming the top of the trunk lid. Stylish embossing pattern on the sides several chrome elements and the sloping contours of the roof complete the harmonious exterior of the car.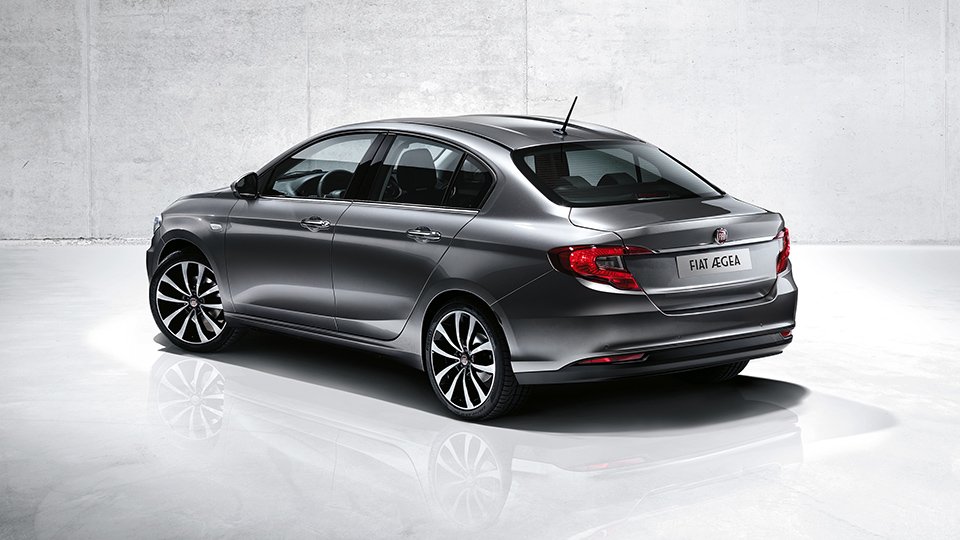 In terms of overall dimensions Aegea does not reach the parameters of "Golf" class, settling halfway between the classes of B+ and C+. The length of the car is 4500 mm, height – 1480 mm, width – 1780 mm, wheelbase indicator – 2640 mm.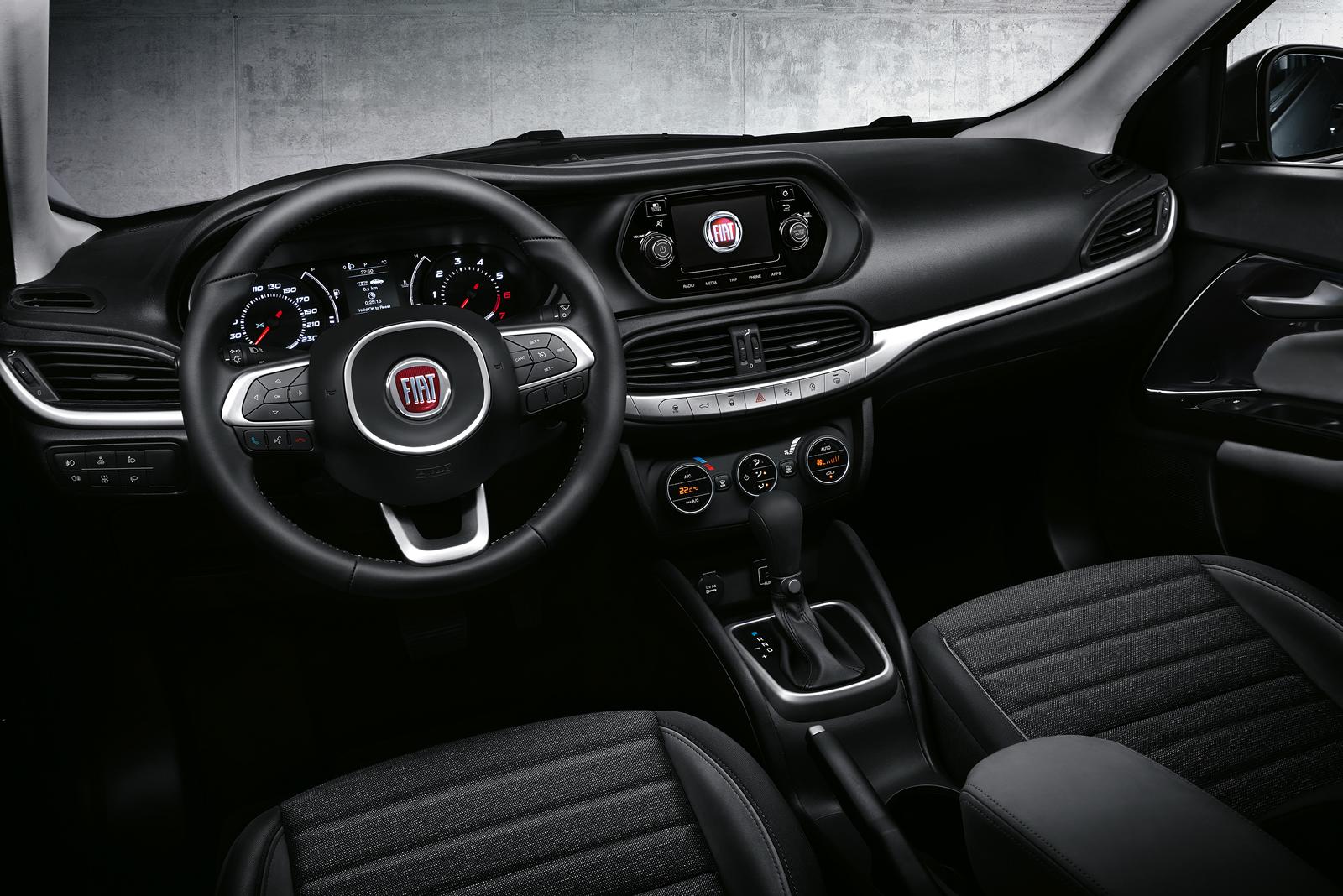 The interior of Fiat Aegea is quite impressive: stylish steering wheel with a set of control buttons, concise dashboard with white digitization and on-board computer screen in the middle with 5-inch touchscreen and climate control settings.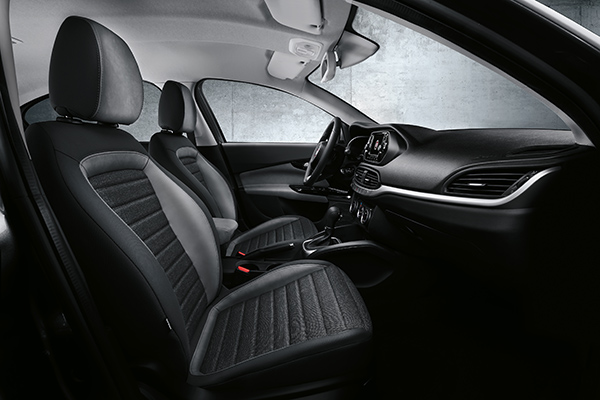 Fiat stated that the new model will be able to accommodate 5 adult passengers and will have enough space for passengers at the first and the second seat rows. The cargo compartment volume is 510 liters, with a full-size spare tire in the hiding and a folding back stand for additional capacity.
Talking about the technical characteristics, Aegea will have a range of four power units are: two 1.6-liter MultiJet turbo diesel and two petrol "fours", the impact of which varies from 95 to 120 horsepower. In addition to the motors one can choose mechanical or automatic transmission as well as a front-wheel drive transmission. The steering system is integrated with electric steering and the front wheels are fitted with ventilated disc brakes.
New Fiat Aegea will become available in November 2015 in forty countries (in Europe, Middle East and Africa).
There are photos of the
interior and exterior of the car Fiat Aegea
category FIAT posted on the site. All photos of the car Fiat Aegea can be downloaded for free on the PC.