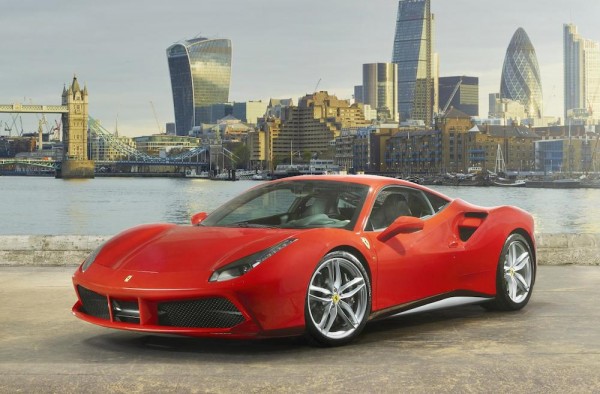 Ferrari 488 GTB – is a novelty of Ferrari car brand, presented in Geneva in the beginning of March 2015, the successor of 458 Italia model.
Corporate identity of Italian brand with prancing stallion in the exterior of Ferrari 488 GTB can be traced instantly. The supercar is endowed with spectacular, elegant and markedly sporty look, which is underpinned by contemporary solutions and a number of aerodynamic elements.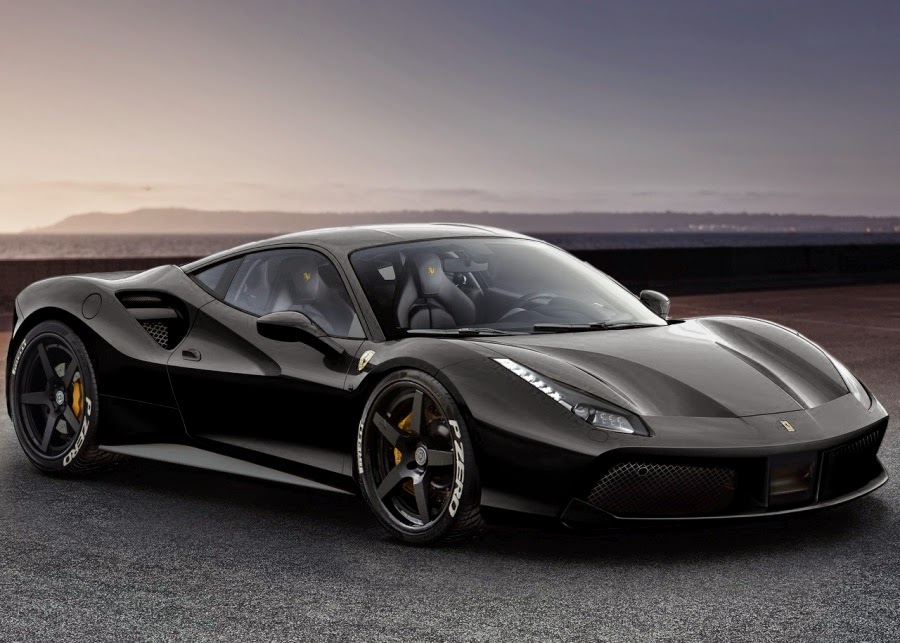 The boundaries of 488 GTB body along the outer perimeter fit into the following figures: 4568 mm long, 1213 mm high and 1952 in width. The distance between the axes is 2 650 mm.
The interior of the two-door executed in accordance with the traditions of the brand – the salon is built around the driver, plunging him into a sporty, but at the same time comfortable atmosphere. Directly in front of "the rider" there is a compact steering wheel, comprising the major share of functions and a large tachometer with color screens on the sides. The front panel is given to control units of a trip computer, audio system and climate control. Driver and passenger seats have acquired a bright developed tight-fitting body profile, electrically adjustable.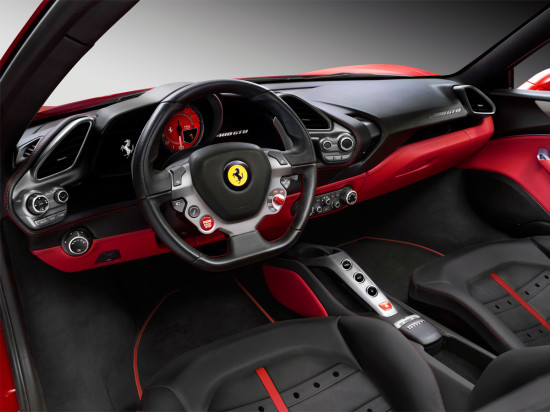 Equipped with aluminum V-shaped "eight" in volume of 3.9 liters Ferrari 488 GTB engine is able to generate up to 670 horsepower, achieved at 8000 rev / min and 760 Nm of torque, which is supplied to the wheel at 3000 rev / min.
The mark of 100 km / h the supercar bluster in 3 seconds after the start, and the 200 km / h the speedometer needle rushes within 8.3 seconds. Ferrari 488 GTB peak speed is fixed at 330 km / h, and the consumption of high-octane gasoline in the mixed mode, on the average makes 11.4 liters per 100 km.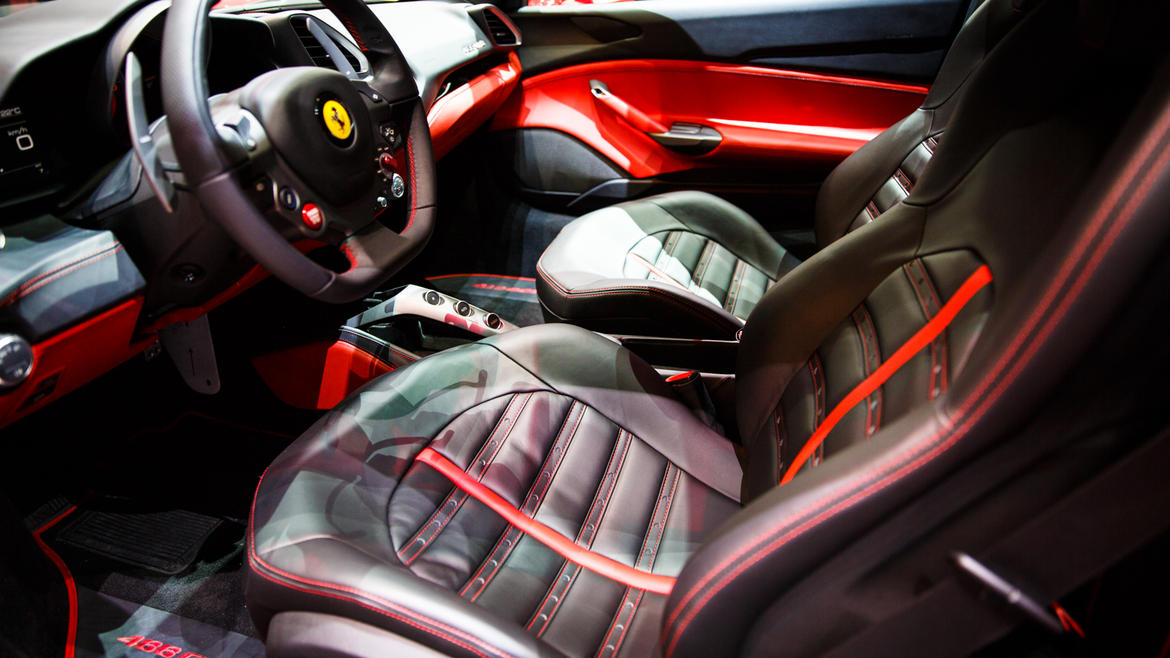 The supercar has a fully independent spring suspension with the components of the "winged metal": double wishbone front and multi-link scheme behind. By default 488 GTB will have electronically controlled shock absorbers filled with a magnetorheological fluid and electric power steering.
It is yet unknown when exactly the new Ferrari 488 GTB will become available, and what will be the possible price. It is expected that the standard equipment set will include climate control, airbags, bi-xenon optics, adaptive suspension, traction-control, leather interior, premium audio system, and much more.