Cadillac CT6 (2016) Photo & Video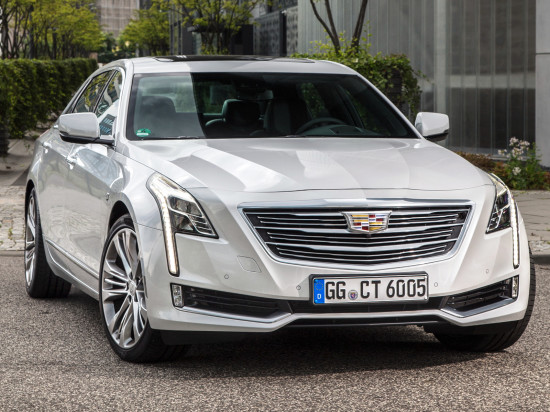 In early April 2015 in terms of the international Motor Show in New York, US, Cadillac Company has introduced its main novelty of the recent years – a full-size sedan CT6, which is going to top the lineup of premium American brand.
Designed almost from scratch the vehicle is intended to compete with such world-grandees as Mercedes-Benz S-Class, Audi A8 and BMW 7-Series and is able to boast with advanced technics, spectacular design and a wide range of modern equipment.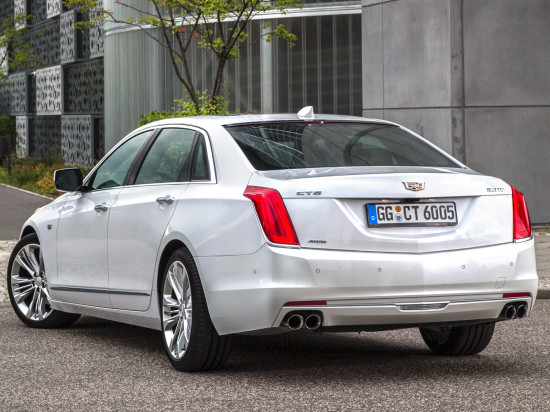 Only in January 2016 a serial production of Cadillac CT6 was launched at the factory in Detroit. And in July, the Automaker has presented to public an updated version of the model, which got small external changes, advanced multimedia system and fancy exterior colors.
Overall dimensions of the new CT6 model fully comply with the parameters of F-Class: 5184 mm long, 3109-mm wheelbase, 1472 mm tall and 1879 mm wide. In the "camp" state the vehicle weighs from 1659 to 1853 kg depending on the modification.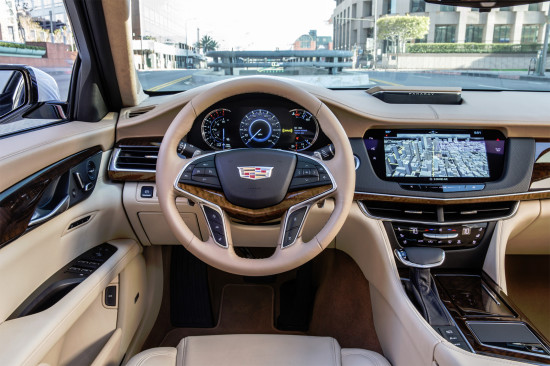 The interior of Cadillac CT6 draws attention with a luxurious décor, abundance of contemporary features and a refined combination of high quality finishing materials. The digital instrument cluster looks elegant and provides a wealth of information, and an impressive steering wheel characterized by high functionality.
Front passenger and the driver of the new American sedan are provided with luxury armchairs with well-developed profile and electric adjustment (optionally with additional ventilation, heating and massage function). In the rear there are two separate adjustable seats fitted with plenty of vital space with an armrest in the middle.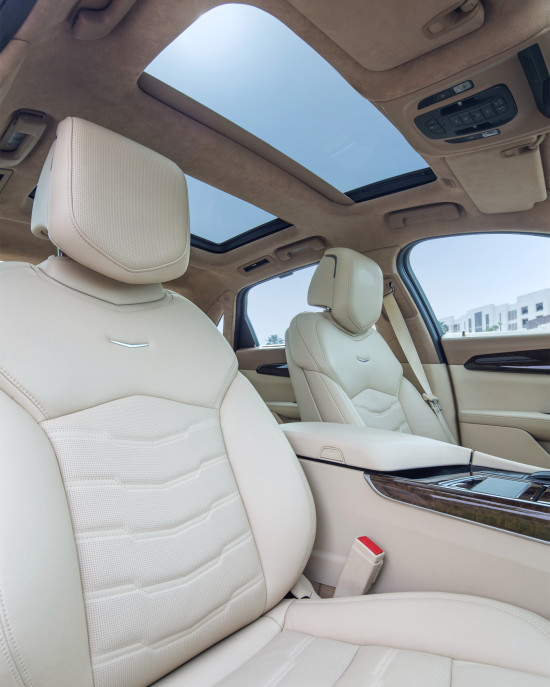 The cargo compartment of Cadillac CT6 is fairly spacious – in the "camp" state it takes up to 433 liters of luggage. In the underfloor there's a hidden niche with a compact spare tire and a standard set of tools.
The new Cadillac CT6 will be presented with three petrol engines to choose from, that operate in conjunction with an 8-band automatic transmission. The "junior" version of the sedan is equipped with the leading rear axle wheels, while the rest relies on the automatically activated all-wheel drive system with a multi-plate clutch, responsible for supply of traction to the front axle.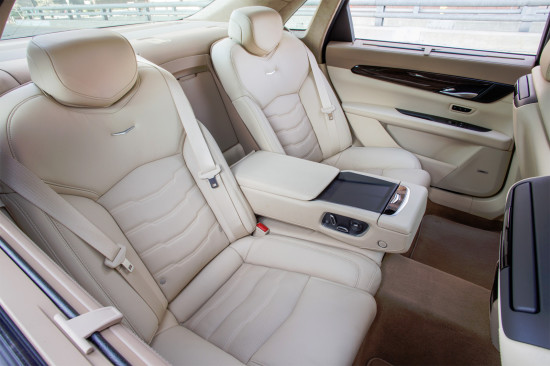 The novelty is constructed with the use of 11 different materials – from high-strength steel grades to polymers. By default Cadillac CT6 is equipped with a steering rack type complex, which involves electric power control with variable characteristics.
Regardless of the version, all the wheels of Cadillac CT6 are mounted with ventilated brake discs, complemented by ABS, EBD, Brake Assist, and many other subsidiary "bells and whistles".
There are photos of the
interior and exterior of the car Cadillac CT6 (2016)
category CADILLAC posted on the site. All photos of the car Cadillac CT6 (2016) can be downloaded for free on the PC.