Audi Q5 (2016-2017) Photo & Video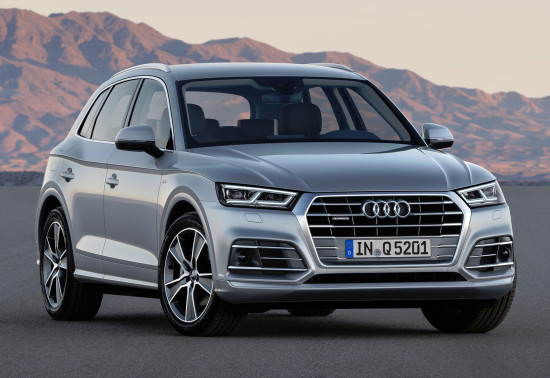 The international Show of the automotive industry in Paris, which has started n the end of September, has brought together on its boards a great number of interesting premieres, while the main Audi novelty brought to the French capital turned out to be a compact crossover Q5 of the second generation.
The novelty, dressed in a "family" dress code of the German mark, compared to its predecessor has grown a little, got "armed" with new engines, became lighter, acquired a number of technical innovations and got a Mexican "registration". European consumers will be able to buy the novelty in the early 2017.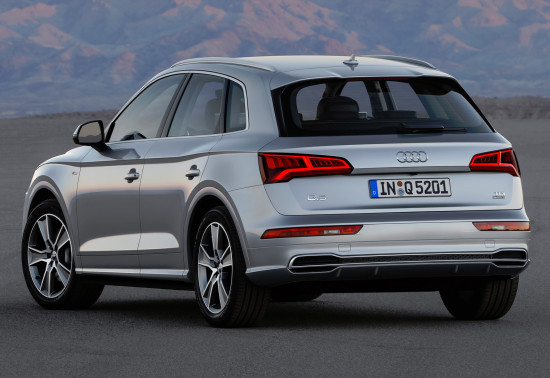 Audi Q5 fits into the framework of compact "community": 4663 mm long (with 2819 mm of space between the wheel sets) and its height and width fit in 1659 mm and 1893 mm respectively. Compared with its predecessor the new coupe has "lost" 90 kg due to a greater use of aluminum in the construction.
Finishing materials of the crossover fully comply with the high status – soft plastics, leather, aluminum, and other "thoroughbred" structures. Though a detached 8.4-inch "tablet" of the multimedia complex that looks a little alien and does not add a sense of luxury to the interior.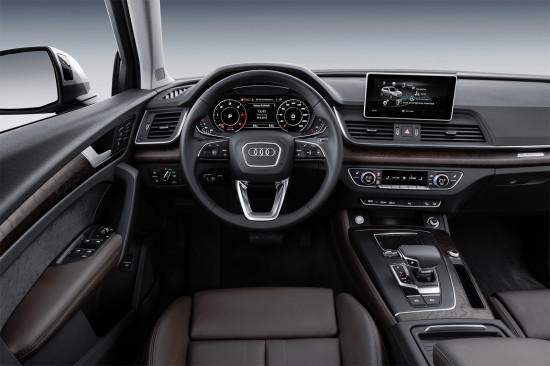 Inside, the new Audi Q5 has enough free space for five adults: the front seats accommodated with welcoming developed profile and a bunch of adjustments, and the rear sofa is accurately molded and is able to "ride" on the sled.
The trunk of the 2nd generation Audi Q5 features an ideal configuration and solid volume – its capacity with five passengers on board ranges from 550 to 610 liters, depending on a position of "the gallery." With folded back seats luggage space increases to 1550 liters.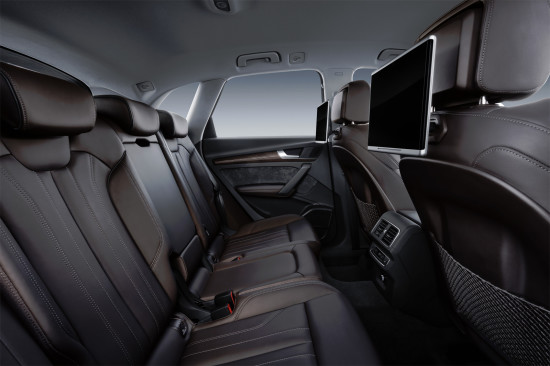 In the basic set of equipment the novelty will be available with five engines to choose from. And only one of them will be a petrol unit – in-line TFSI 2.0-liter "Quartet" with a couple of turbochargers, direct fuel injection, 16 valves and varying valve timing issuing 252 "horses" at 5000-6000 rev / minute and 370 Nm at 1600-4500 revolutions / minute.
The remaining motors are diesel units – a four-cylinder 2.0-literTDI engine with direct injection and turbo developing 150, 163 and 190 horsepower (320, 380, and 400 Nm of torque, respectively), as well as the turbine V6 TDI unit with the volume of 3.0 liters reaching 286 "stallions".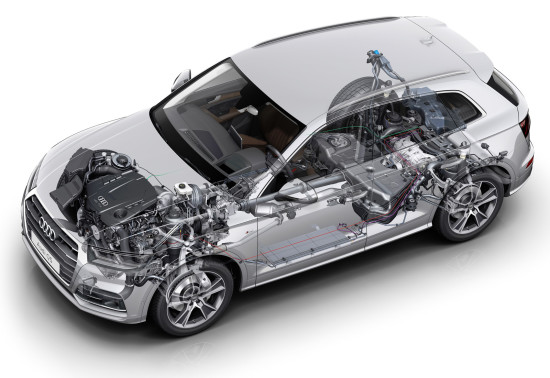 By default, the five-door is equipped with electromechanical power steering, braking, "pancakes" on all wheels and a whole new modern electronics complex. As an option Audi Q5 can be equipped with adaptive shock absorbers, electronically controlled air suspension allowing to increase the road clearance by 60 mm, and active steering
There are photos of the
interior and exterior of the car Audi Q5 (2016-2017)
category AUDI posted on the site. All photos of the car Audi Q5 (2016-2017) can be downloaded for free on the PC.