5th generation Mitsubishi L200 (2016) Photo & Video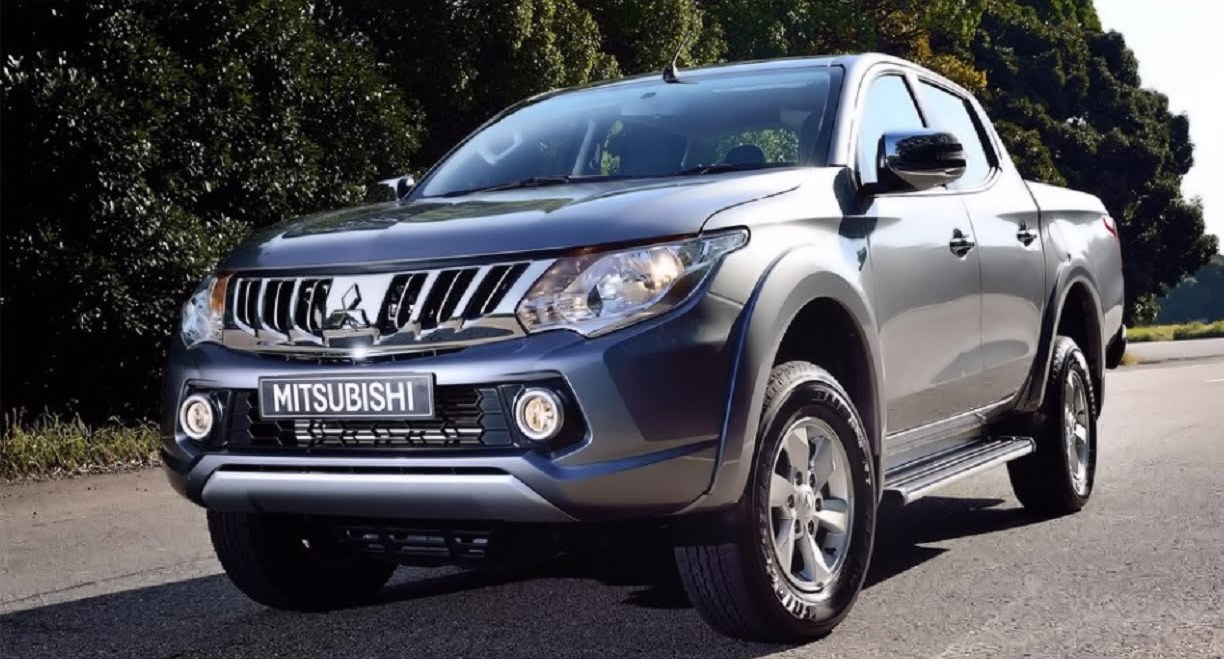 In March 2015 during the international Geneva Motor Show the Japanese company Mitsubishi has presented a new, fifth generation «L200» pickup, which has become better in every detail – from  the appearance to the level of comfort. For the first time in 9 years one of the best-selling Mitsubishi Motors Corporation (MMC)  models has been completely re-engineered.
The exterior of the 5th generation Mitsubishi L200 has preserved a recognizable outline of its predecessor, but changed significantly. The novelty has acquired a complex LED light "garlands", placed on each side of the chromed radiator grille and with a relief bumper.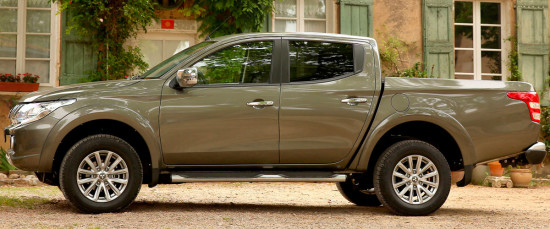 The interior looks nice and noble, successfully combining simplicity and luxury. Stylish multifunctional steering wheel, contrast and informative devices with concise design, attractive front panel with 7-inch screen and two-zone "climate" in center – all this is more consistent with the interior of a prestigious SUV.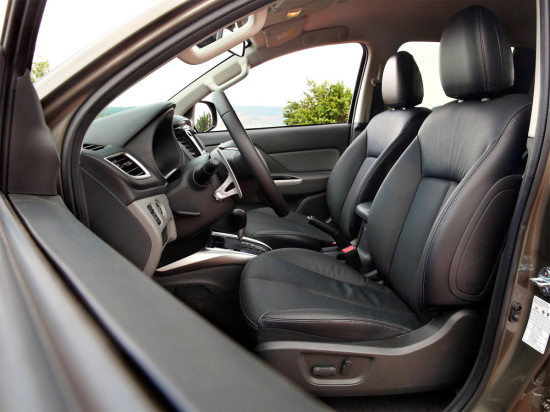 Salon of the Japanese pickup is decorated with high-quality plastic, supplemented with silver accents, black glossy surfaces and leather in the "top" versions of the model. Ergonomically shaped front seats are endowed with advanced support on each side and the necessary range of adjustment. The second row has a comfortable sofa with a 25-degree tilt of the back, relaxed profile and a good reserve space at all fronts.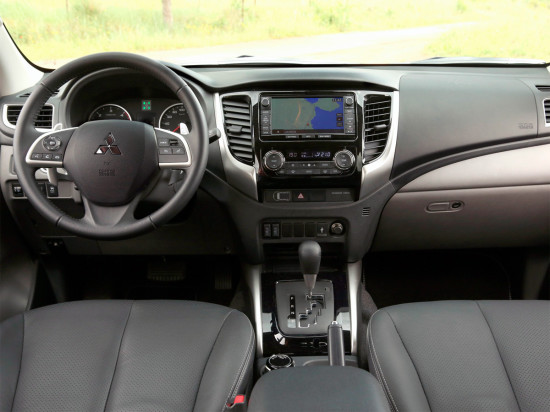 Cargo platform of the "fifth" Mitsubishi L200 has the following dimensions: 1520 mm long, 1470 mm wide and 475 mm deep. As an option, the vehicle can be set with a plastic cap on the gas stops and a full-size spare wheel is suspended underneath in all versions. The Japanese "truck" is able to accommodate on board up to 915 kg of luggage.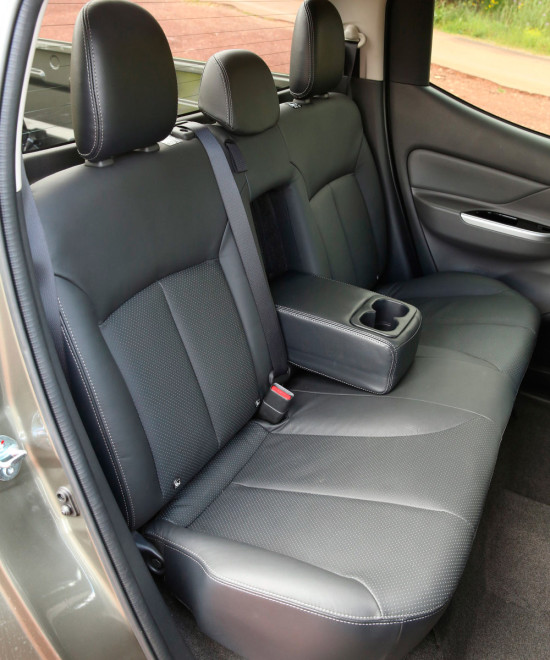 Customers can choose between two transmission modes: a 6-step "mechanics" or 5-band "machine" with a manual mode. By default, the Japanese "truck" is endowed with a multi-mode EASY-SELECT 4WD transmission
The 5th generation Mitsubishi L200 is able to develop a speed up to 169-177 km / h depending on the modification, consuming an average of 7.1 to 7.5 liters of diesel fuel in a combined driving mode. High safety level is provided by a combination of strong chassis, frame and RISE1body with enhanced crash protection and a four-wheel drive Super Select 4WD system of the second generation.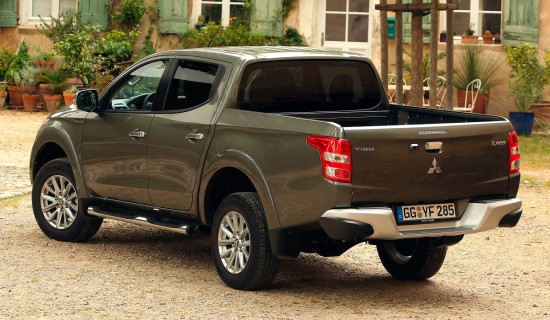 The pickup is available in 5 versions «DC Invite», «DC Invite +», «DC Intense», «Intense» and «Instyle». The top version of L200 is staffed to the maximum – separate "climate", multimedia center with 7-inch screen, side airbags, heated and electrically adjustable front seats, bi-xenon head lights, leather upholstery, 17-inch alloy wheels, "music" with six speakers and lots of other equipment.
There are photos of the
interior and exterior of the car 5th generation Mitsubishi L200 (2016)
category MITSUBISHI posted on the site. All photos of the car 5th generation Mitsubishi L200 (2016) can be downloaded for free on the PC.